Dubai's Burj Al Arab Opens First Beach Club For Hotel Guests
Would You Pay AED100,000 To Use This Beach Club?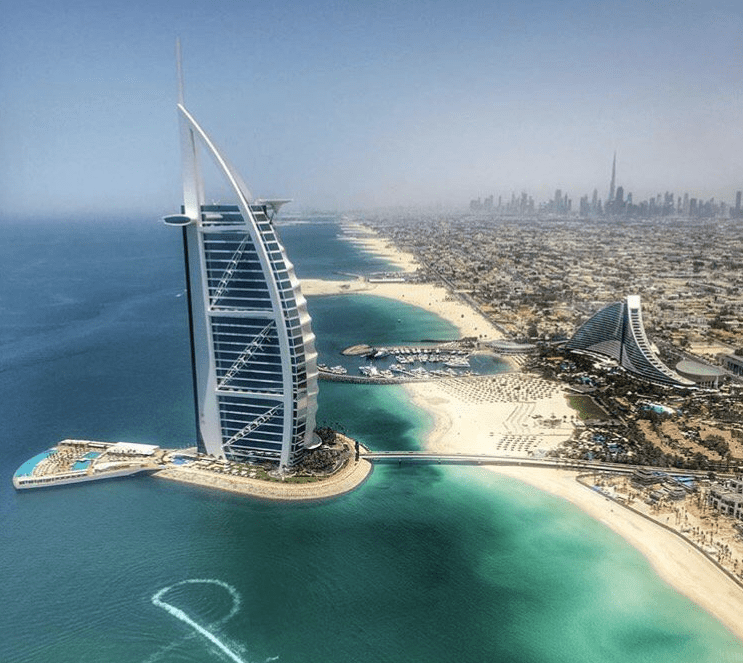 Despite it being dubbed the world's first and only "7-star hotel", the Burj Al Arab has never had its own beach club.
But this week, the sail-shaped building opened The Terrace; home to two pools (A 612 sq m freshwater and 828 sq m saltwater), Scape restaurant which serves California-style food, and 1,000 tons of white sand.
Anyone can book to dine there but the beach is only accessible to staying guests, plus members of the hotel, who fork out AED100,000 per year to enjoy it. 
The 24 carat gold card also gets you access to one night in the Royal Suite, a Rolls Royce chauffeur and a helicopter tour.
The lucky few can take advantage of the four jacuzzis and 32 air conditioned cabanas, which boast mini bars and TVs to keep guests entertained all day.
The new addition may look like it appeared overnight, and it almost did. It was shipped over in eight pieces from Finland so barely any work had to be done on it in Dubai.
Remember the Burj Al Arab has a strict dress code for ladies and gentlemen (women, it's a suit, dress, skirt or dressy slacks to get in) so if that's anything to go by, the Terrace will feel classier than the competition.
Check out the Dubai Royals opening the area on Wednesday.
Image Source: Twitter user burjalarab