Dubai Burj Khalifa Decorated in Kuwait Flag For National Day
The World's Tallest Building is Going All-Out For Kuwait National Day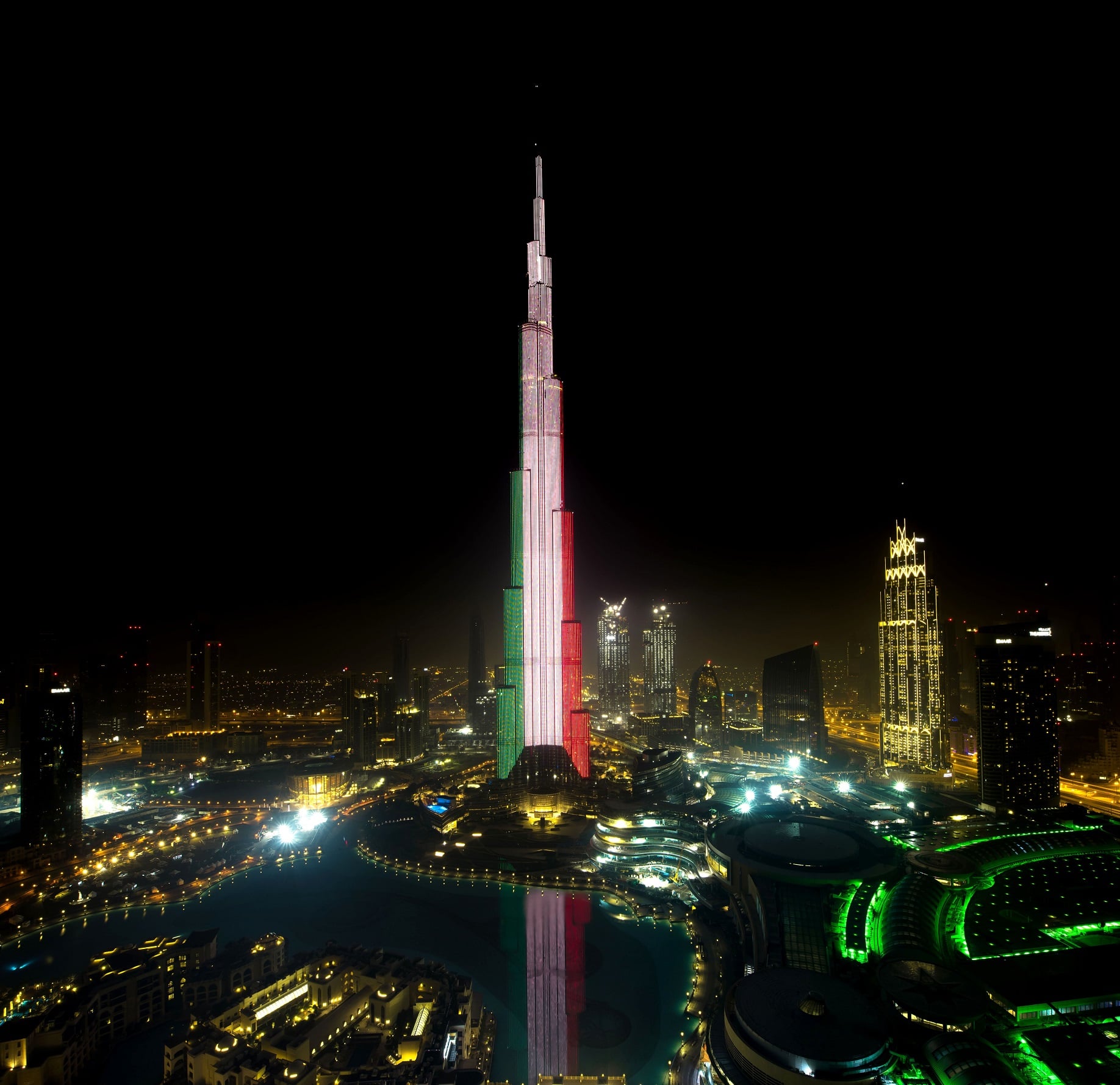 Kuwait National Day falls February 25 and what better gift than this gesture from the country's fellow GCC partner? Dubai's Burj Khalifa is lighting up in red, green and white in recognition of the occasion.
As the world's tallest building (it's an incredible 828 meters) people in the Emirate will recognize the LED facade's new decoration from far and wide.
The display will take place on Friday and Saturday, every 30 minutes between 7.45pm and 11.45pm at the building which is home to At the Top and Burj Khalifa SKY. At 555 meters, it holds the Guinness World Record for the Highest Observation Deck an includes a stop-over at Level 125 that serves as a tribute to Arab arts and culture.
Happy National Day, Kuwait! After last year's celebrations, we can't wait to see what this year brings.