Dubai Frame Opening Date
The Dubai Frame Will Officially Open to Visitors in November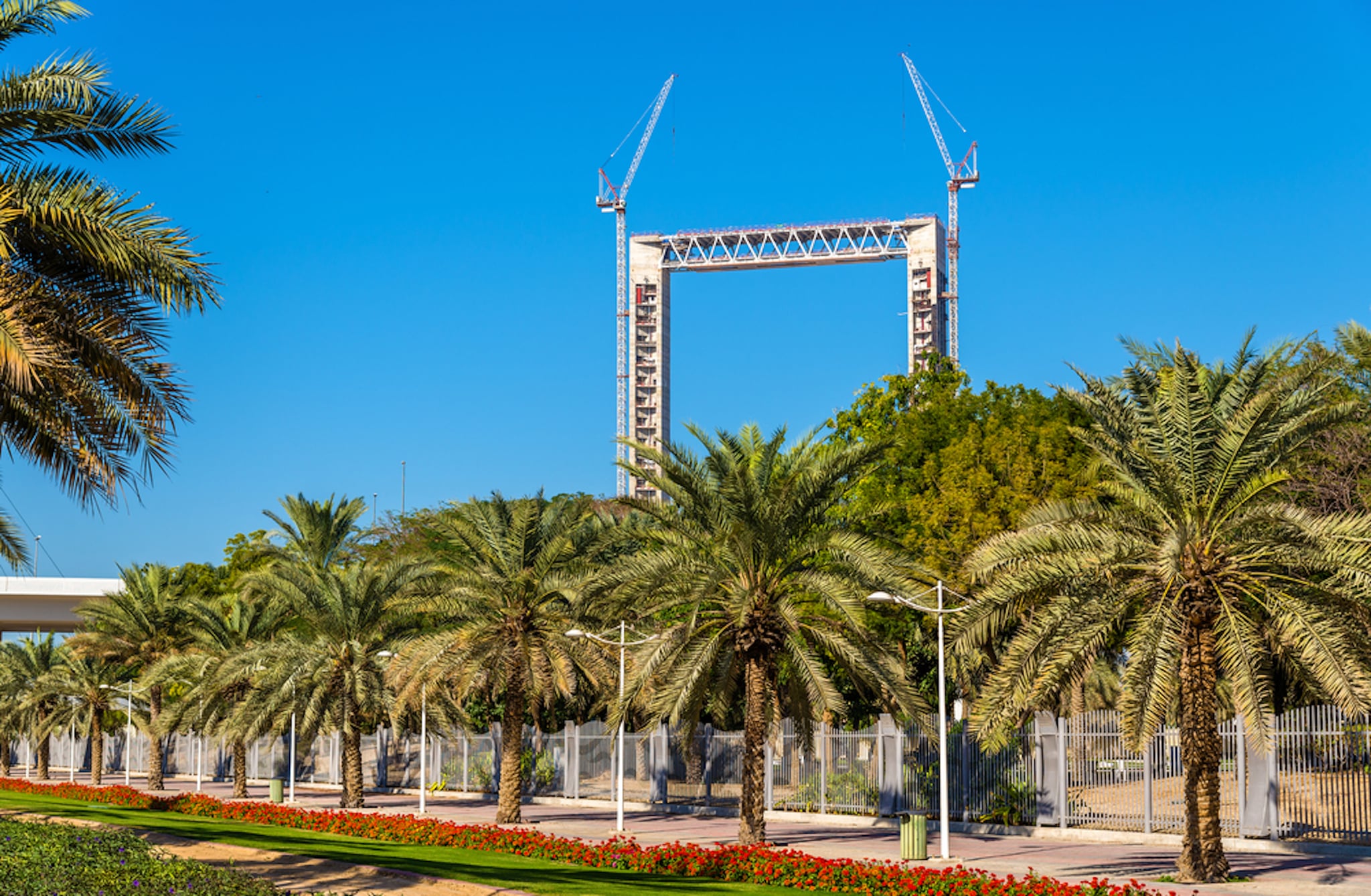 Rumors about the Dubai Frame's opening date have been circulating for months, but now, it's been confirmed that Dubai's newest architectural feat will officially begin welcoming visitors in November.
The new structure, which is comprised of two thin towers that are connected by a bridge 150 meters off the ground, frames the city, allowing people to view old Dubai from the newer part of town and vice versa. Though construction has been delayed, Dubai Municipality confirmed today that building will be complete by the end of the month and will be open to the public soon after.
"We want to make the most of Emaar's expertise in executing giant projects like Burj Khalifa, the tallest building in the world, in the management and promotion of Dubai Frame," said Hussain Nasser Lootah, director general of the municipality, speaking to The National.
"The project will be open to the public in November. The delay in opening the project is [due to] the municipality's keenness to bring high-quality materials for the project. The previously used materials were not as expected and we were looking for a high-quality materials.
"We gave special attention to the project's general appearance and safety standards. Stainless steel gold cladding is used in the project to give it a glittering look and, at the same time, is immune from fire."
According to developers, tickets will be booked fully online, and in the future, tickets will be able to be booked as a package deal with vouchers to visit the top of the Burj Khalifa.
The structure is already in plain view, adding something new and interesting to Dubai's ever-changing skyline.