Dubai Laborer Donates to Ramadan Fridge, Story Goes Viral
The Touching Story of a Construction Worker Donating to a Ramadan Fridge That Went Viral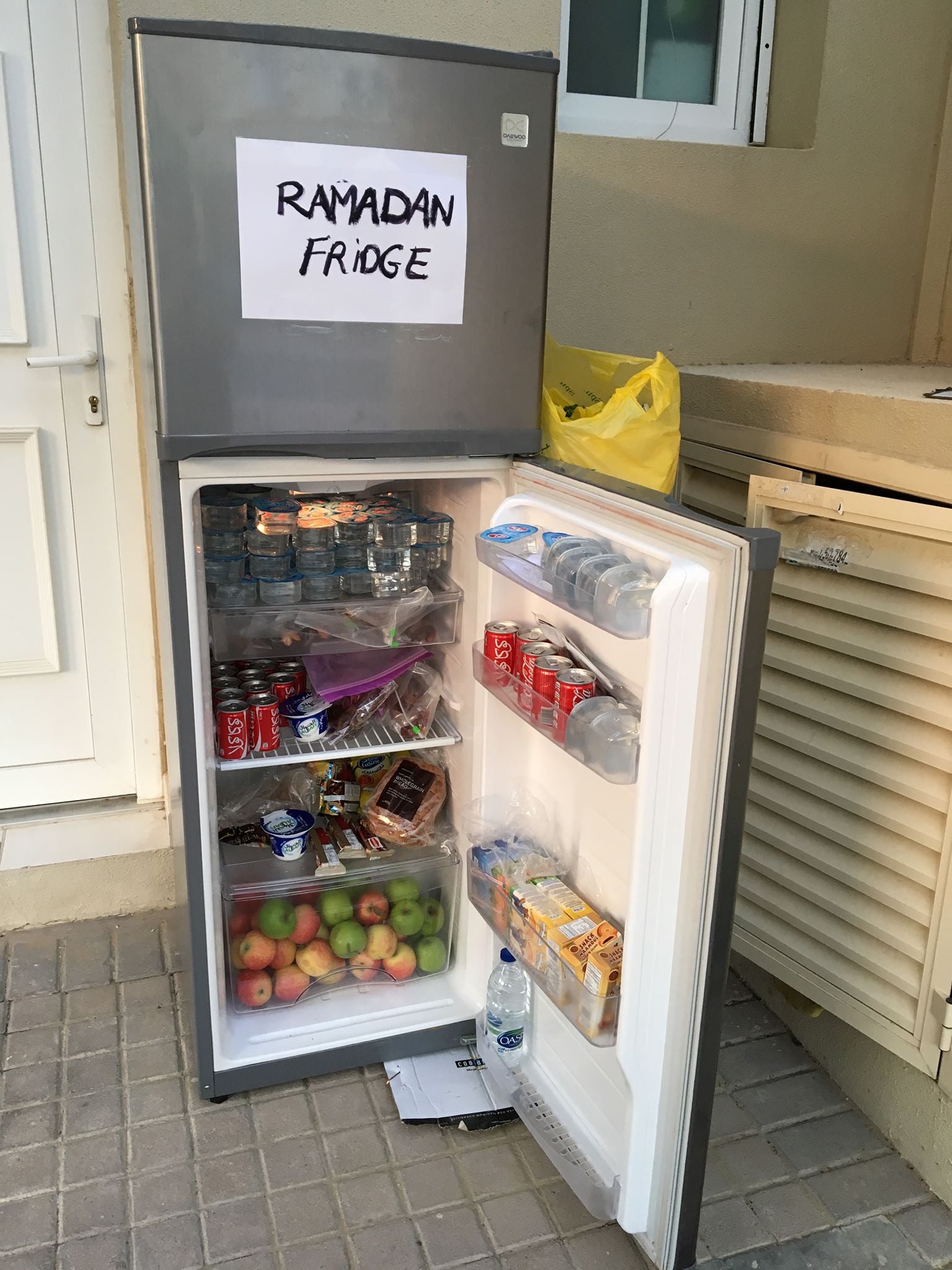 Ramadan is a time for giving, as much as it is for reflection, prayer and fasting. But when Mandy Green decided to get into the Ramadan spirit and gift a Dubai construction worker with some food for the evening, she had no idea what was about to happen.
The kind-hearted mother is involved in the UAE Ramadan/Sharing Fridges initiative - where thousands of people are contributing food and drinks to the community around the Emirates in time for Iftar. However, she didn't expect to witness something she describes as "wonderful" on a regular evening at the grocery store with her child.
"Fellow fridge fillers, I saw a wonderful thing this evening," she told members of the closed Facebook group. "Whilst at my local supermarket doing a quick fridge-filling shop, I saw a laborer buying a large labnah multipack. I tried to catch his eye to offer to add it to my shopping, but missed him (I had a screaming toddler in tow)."
Mandy added that what happened next was completely inspiring and many people agree judging by the 1000+ comments and likes on the post.
"By the time I got to my local Ramadan fridge just down the road, here he was wanting to contribute the labnah in exchange for some dinner," she wrote. "His pride and thoughtfulness of others blew me away!!"
She's not the only one who was blown away. Many people responded with how the story – which took place in 2016 – make them cry and that it restored their faith in humanity. Some posted similar stories of how they had seen low-pay workers not only putting food into the fridge but sharing what they had retrieved with others.
If you want to join in and spread some more joy, see the list if where fridges are located below.