Dubai Mall Richard Hudson's "Love Me" Sculpture
The Dubai Mall's Latest Work of Art Is All About Love
It's the most romantic day of the year, so how apt that The Dubai Mall has revealed a brand new art installation that celebrates all things love.
A huge 3D heart sculpture from Richard Hudson is now on display at the Waterfront Promenade, and with the glimmering Burj Khalifa in the background, it makes for the perfect picture opportunity.
The sculptor has exhibited private collections curated for the likes of Sir Elton John, Claudia Schiffer, Michael Douglas and Catherine Zeta Jones, in the past and his works have been displayed in the UK, US, Europe and Asia.
But the Love Me sculptor is the British artist's first one in the Middle East.
It's not meaningless that viewers are able to see themselves in the heart's reflection so Valentine's Day really is about loving yourself this year.
Happy Me-Day!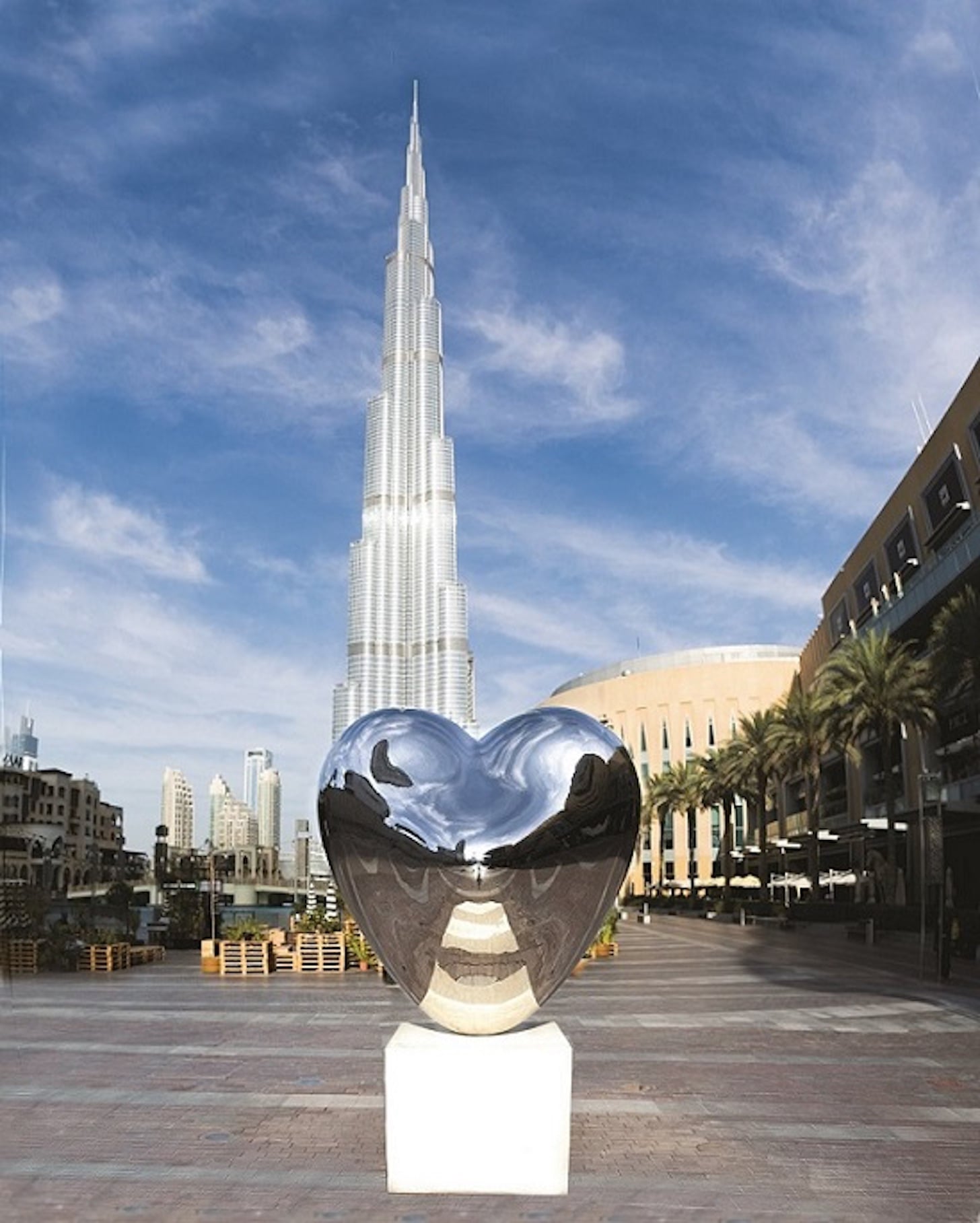 Image Source: Emaar