Dubai Mall Virtual Reality Park Opens
The Dubai Mall's New Virtual Reality Park Is Now Open and OMG
Back in December, a new attraction was announced at the Burj Khalifa where guests can jump off the top of a world's tallest building and splash into the Dubai Fountain (not for real, it's Virtual Reality).
Now, The Dubai Mall has announced a whole new space that brings together Augmented Reality and Virtual Reality, for a whole lot of fun. VR Park opened its doors March 1 and lets you experience a Burj Drop, spin out of control in a Dubai Drone taxi, plus feel the rush of dune bashing in the desert. It's not all as simple as it sounds, the latter, for example, will have you squealing as you try to escape scorpions and snakes.
And there's plenty more scary stuff where that came from… The Walking Dead Outbreak is just what you imagine; escaping a zombie-infested hospital. PAYDAY 2 is a virtual reality heist and Plummet lets you experience what it feels like to skydive.
There's something for small children in the two-story space too; think a virtual reality carousel and a bus which takes you around to some of the world's major cities. If your little ones are obsessed with space, they'll love the RobocomVR attraction which lets them man a spaceship full of aliens.
Find the 7,000sqm venue on Level 2, between Reel
Cinemas and KidZania Dubai. It's open 10 a.m. to 11 p.m. Sundays to Wednesdays and 10 a.m. to 1 a.m.
Thursday to Saturdays. While it's free to enter, experiences are priced between AED15 and AED45.
Once you've worked up an appetite you can visit PVRK Cafe.
Phew!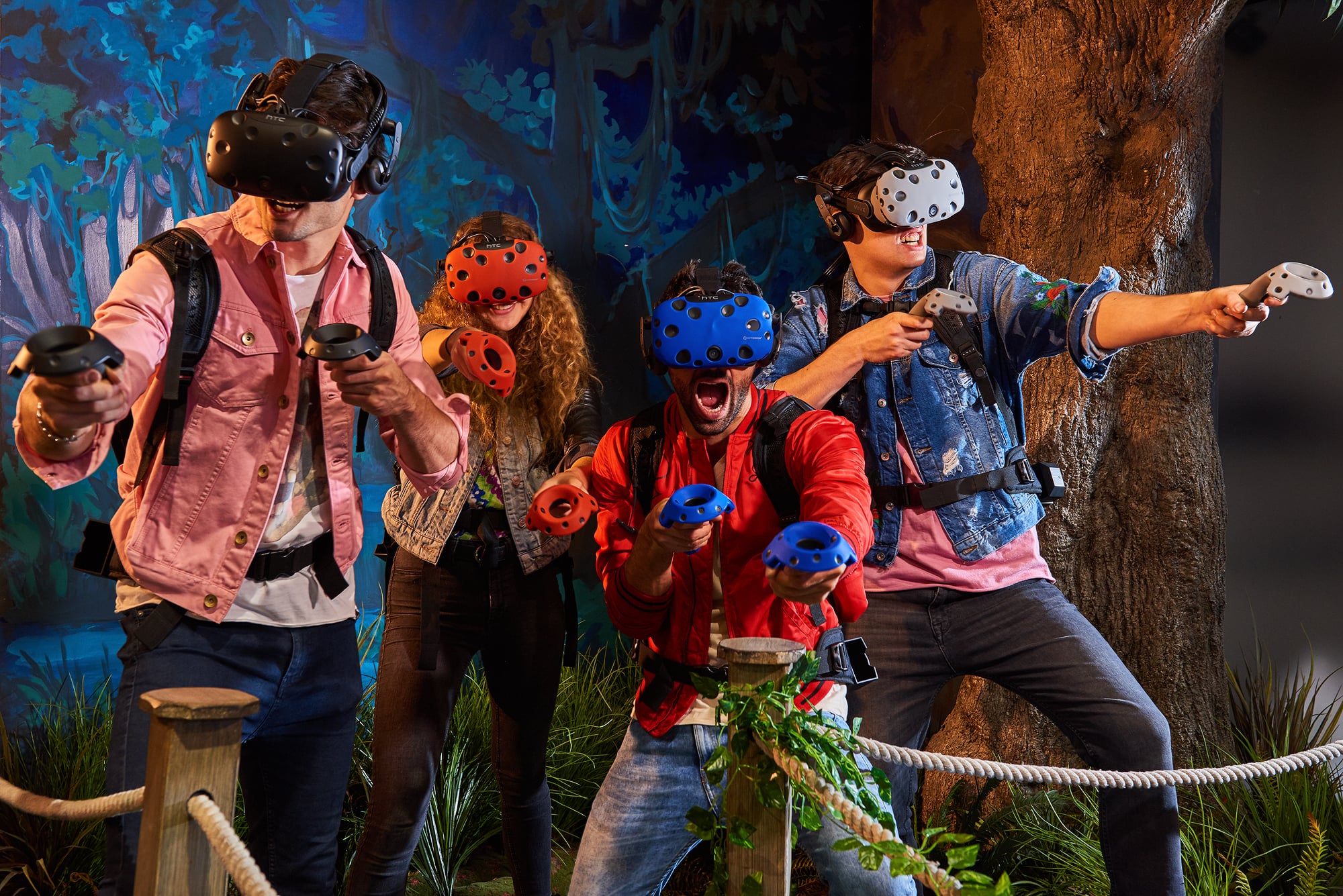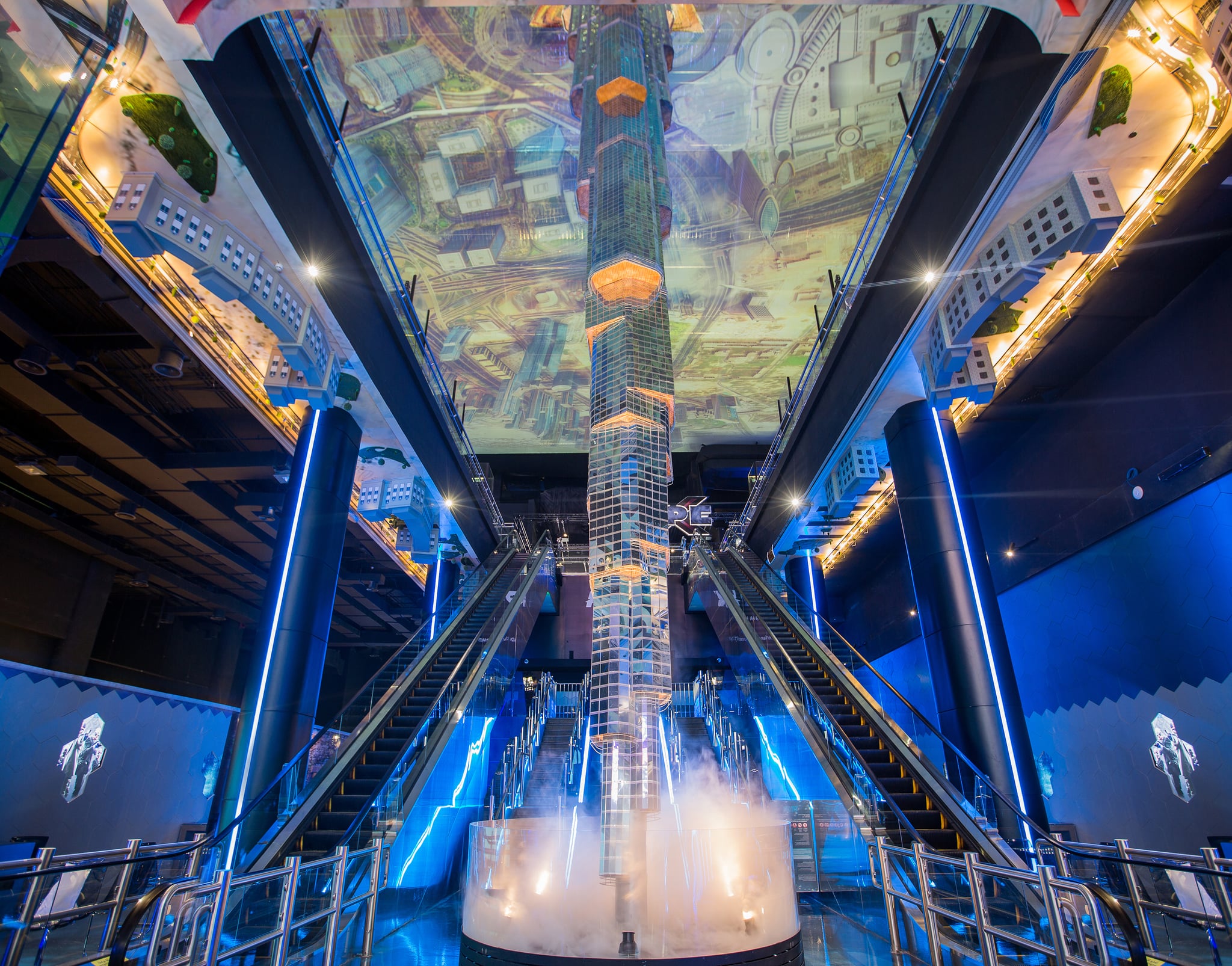 Image Source: Emaar