Dubai Most People In Cut-Out Board Picture World Record
Dubai Has Broken Another World Record and You'll Wonder Why You Didn't Think of It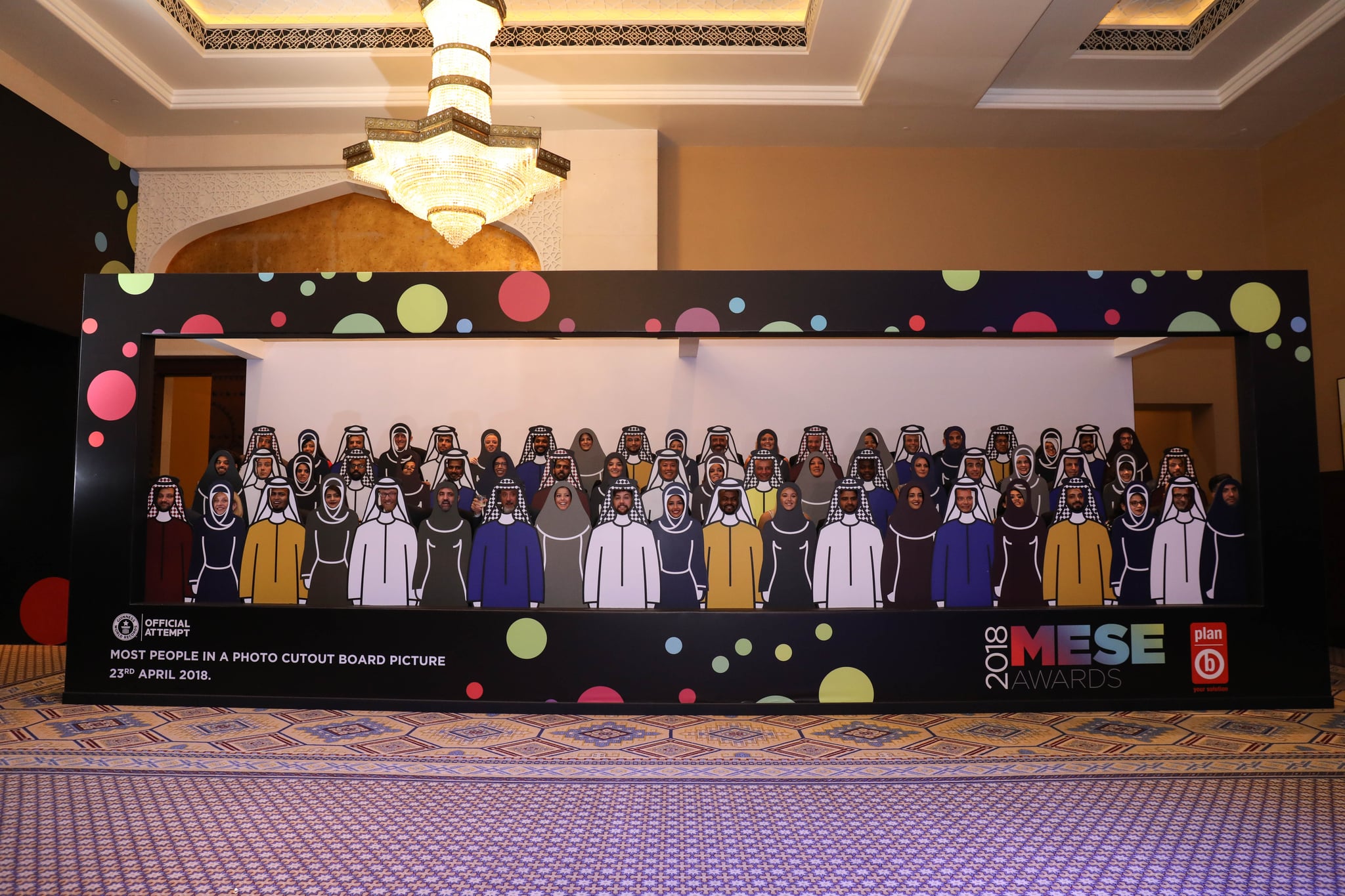 Seeing how the UAE likes to take first place in everything, it's no surprise that the country is a permanent fixture in the Guinness Book of World Records.
They've got 190 of them, 24 of which have been achieved in the last two years. That should be a record in itself. From the conventional to wacky, the UAE has got them all...
We all know Burj Khalifa is the tallest building in the world, and Gevora Hotel in Dubai is considered the world's tallest hotel (standing at 355 meters high). But what about the quirkier titles?
Just recently, Dubai won another one – the Most People In A Photo Cut-out Board Picture, which was created by Plan B, a holistic events agency. Showcased at the Middle East Special Event and Exhibition 2018, the cutout was of 50 people, and measures 10x3x3.2 meters. It is made up of 300kg of wood and was built by six workers in 10 hours.
This got us thinking about all the other unexpected world records this country has achieved. Some of the memorable Guinness World Records include:
World's Largest Stencil (11.13 sq. meters)
World's Largest Flower Arrangement (5 million flowers in the shape of an emirates A380 airbus)
World's Tallest Chocolate Sculpture (13.52 meters tall and made with 500 tonnes of chocolate cubes)
World's Longest Handmade Gold Chain (weighing 240 kg and with 4 million links)
Most Nationalities Singing a National Anthem, (117 nationalities)
World's Longest Painting (210, 850-meter-long painting created by 20,000 students).