Dubai Police Fitness Challenge 2017
Dubai Police Literally Took the Fitness Challenge to New Heights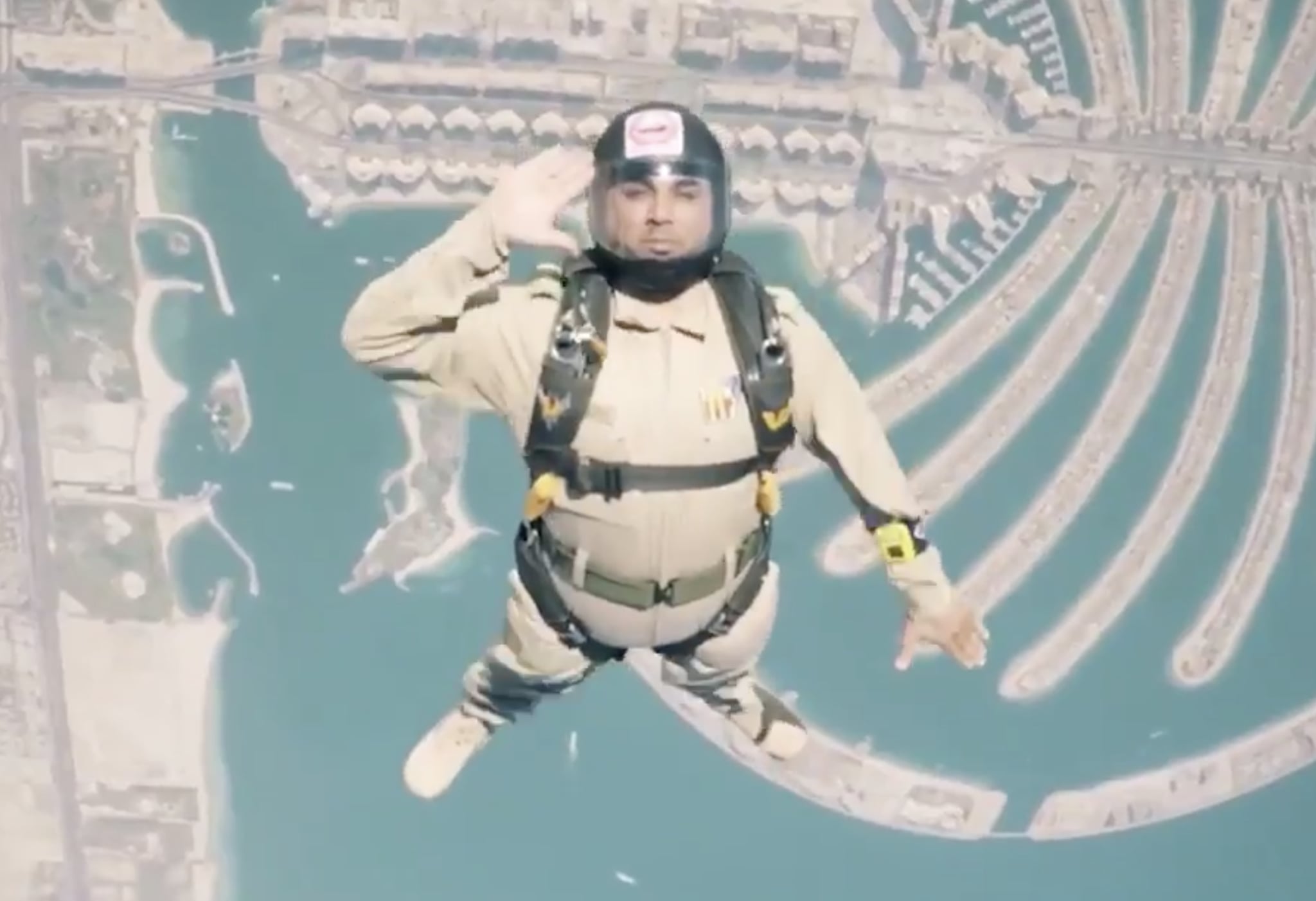 People around Dubai are taking part in the Fitness Challenge. Launched by Sheikh Hamdan last month, the young royal challenged people across the city to take part in 30 minutes of physical activity for 30 days.
Sheikh Hamdan challenged Dubai residents to take part-- either on their own or by joining a team and signing up for the official activities-- but it's not only individuals who are taking part.
Sheikh Hamdan also extended the invitation to companies such as Emirates and DEWA (both of whom accepted the challenge), as well as Dubai Police.
While all participants are taking the challenge quite seriously, Dubai Police has shared a number of videos, proving that they're taking a more creative approach to their 30 daily minutes of fitness.
In the presence of Brigadier Abdullah Al Ghaithi, #DubaiPolice organized diverse fitness activities as part of #dubaifitnesschallenge pic.twitter.com/QMhzY2U4IG

— Dubai Policeشرطة دبي (@DubaiPoliceHQ) November 1, 2017
While typically, members of the police force run, lift weights in a gym, or spin, their latest video shows the squad climbing into a plane and jumping out of it. We're not sure if soaring through the air actually burns any calories...but it definitely gets the adrenaline pumping.
نشاطاتنا تعدّت حدود الأرض، لبيك بوراشد مازلنا في التحدي.#شرطة_دبي #تحدي_دبي_للياقة@HamdanMohammed @DXBFitChallenge #Dubai30x30 pic.twitter.com/AhmkSyf5yr

— Dubai Policeشرطة دبي (@DubaiPoliceHQ) October 31, 2017