Dubai Police Introduces Women's Parking
Dubai Police Are Reserving Parking Spots For Women All Over the City!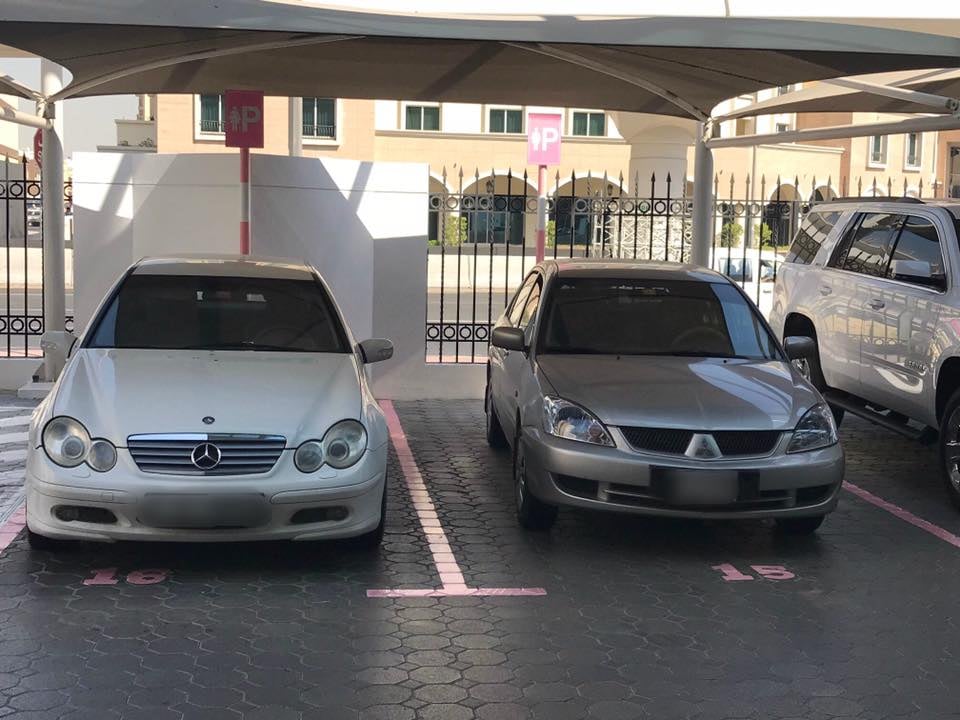 Back in February, Al Wadha Mall in Abu Dhabi introduced pink parking for ladies visiting the shopping area and now Dubai has followed suit.
Dubai Police announced they'll be reserving spot for females in stations around the city to preserve privacy and generally make us happier. It means a much easier end to your journey when traveling to particularly congested areas in the emirate and the spots can be identified by their pink lines and numbers.
The decision from the Dubai Police's Commander-in-Chief came from Brigadier General Ali Ghanem, President of the Council of Police Stations, and is just one of the ways they've worked towards providing better customer service recently.
Their app's mobile police station serves people in popular tourist and work areas, and the smart police station initiative, provides the 24-hour Dubai Police services regarding criminal, traffic and community services without having to chat to someone on the phone.
If this is anything to go by, the future's bright!