Dubai Police Reunite Indian Tourist With iPhone
Dubai Police Went Above and Beyond Yet Again to Help a Tourist at DXB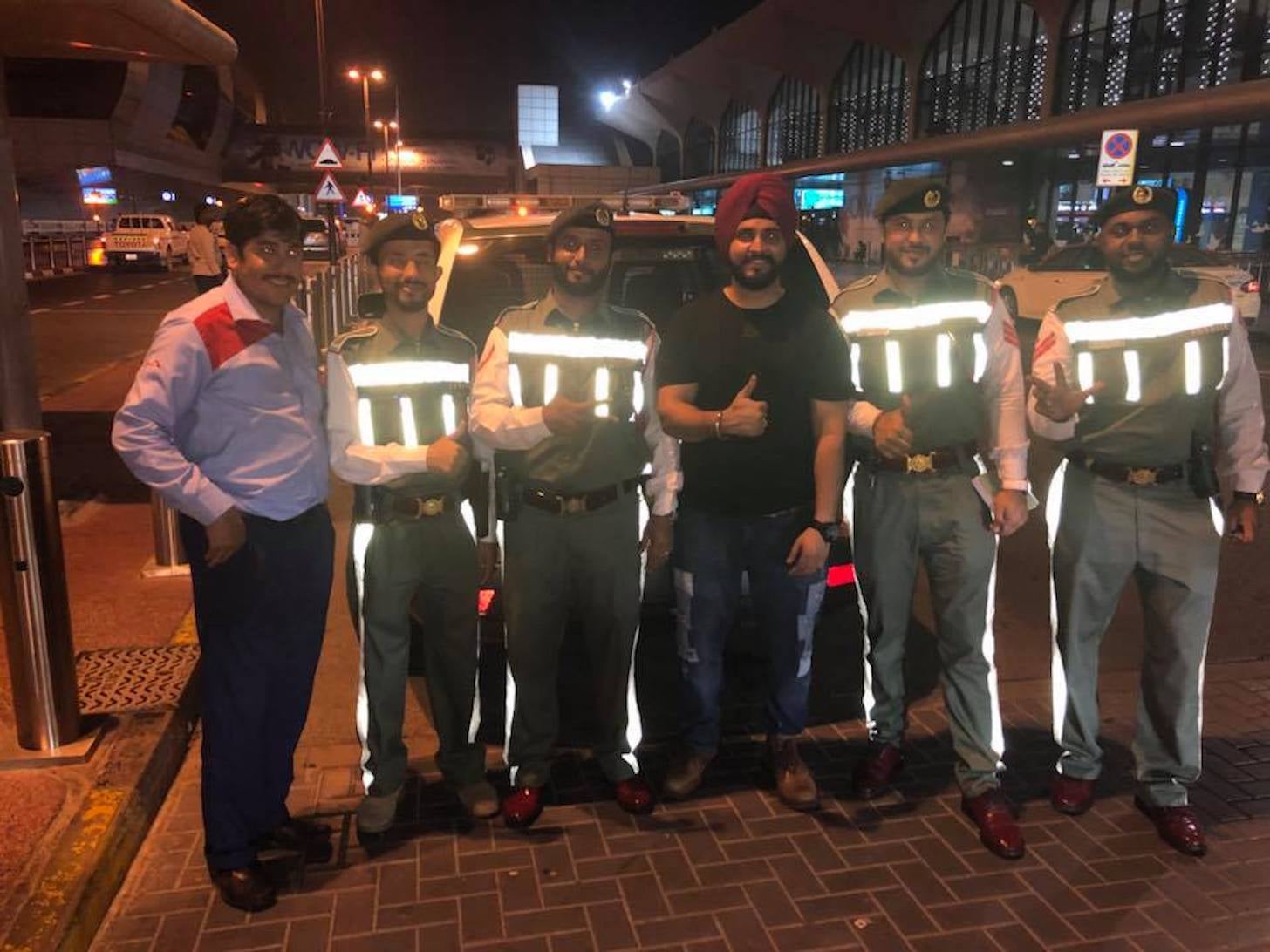 Newlyweds learnt firsthand how cool (and efficient!) the Dubai Police force is when they were at the airport, ready for their departure back to Mumbai.
Manmeet Sing and his wife Amardeep Kaur Syan had just walked into Terminal 1 at DXB when Sing realized he had forgotten his iPhone inside the taxi. He quickly rushed out to try and catch the cab, but it was too late.
Sing then approached a police officer, Ammar Alsaadi, who got some details from Sing and radioed in the Roads and Transport Authority (RTA), who then got in touch with the cab driver. The driver came back with Sing's phone, exactly 20 minutes after he had reported it to the police.
Sing took to Facebook to express his admiration and respect for the Dubai Police, who he said told him that they are here to serve everyone, irrespective of their nationality.
We shouldn't be surprised. In December 2017, a UK tourist forgot her Rolex watch (worth AED100,000) in her hotel room. Usually when things are forgotten, the Lost and Found section at Dubai Police contact the person and ask them to come get it in-person or use cargo companies to send it. However, because it was an expensive watch, the cargo companies refused to take it. So, what did Dubai Police end up doing instead?
They sent an officer to the UK to give her back her watch! Brigadier Saeed Bin director of Al Rashidiya police station, was part of a delegation sent to the UK by the Dubai Police force. Since he was heading there anyways, they decided to help the woman out by sending her watch with the officer, who personally delivered it to her home in the UK.
I mean, who does that?! Dubai Police, that's who.
Image Source: Facebook user sumitgupta101