Dubai Police World Records 2017
Dubai Police Just Broke Another World Record For UAE National Day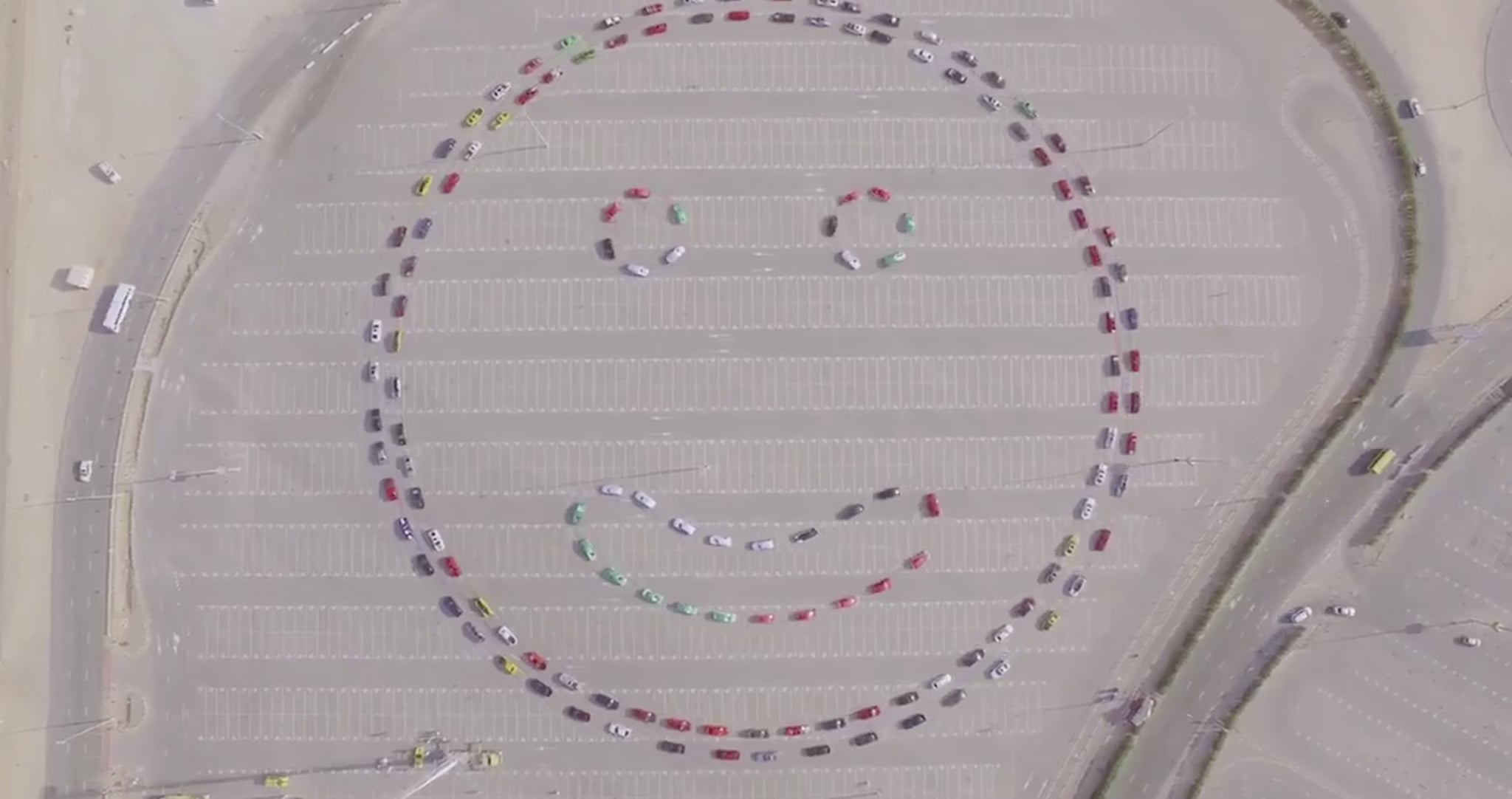 Dubai is home to a number of world records: from the tallest building in the world to the world's largest mall, every corner of this city boasts some major global achievement.
It's not just the architecture in the UAE that's breaking records, but the institutions, too, and the latest world record comes from Dubai Police.
Dubai Police broke the world record of forming the largest UAE flag with cars, an honor which was previously held by Pepsi, who formed the flag with 121 cars in 2015.
For the UAE's 46th National Day, Dubai Police used 143 cars to form a smiley face in the colors of the flag.
Awatif Rashid Al Suwaidi, Executive Chairman of the Happiness Society and Positivity Council of Dubai Police, spoke in a video that captured the event, thanking Global Village for being a sponsor. The objective, he said, was to "target car lovers among young citizens and residents, and motivate them to participate in such prestigious national events."
#اخبار:#شرطة_دبي تستلم شهادة #غينيس للأرقام القياسية في تشكيل علم دولة #الإمارات بأكبر عدد من السيارات.

التفاصيل:https://t.co/wtHPg8NIMx#اليوم_الوطني46  #اليوم_الوطني  #أمنكم_سعادتنا pic.twitter.com/ruw8dLU4gu

— Dubai Policeشرطة دبي (@DubaiPoliceHQ) December 2, 2017
Brigadier Abdullah Ali Al Ghaithi, Director of the General Department of Organisations Protective Security and Emergency (OPSE), also spoke about the achievement, saying: "The achievement of setting a world record is another feather to the Dubai Police's cap of distinguished achievements worldwide, noting that this record, in particular, is crucial because it comes within the emirate's celebrations of the 46th National Day."