Dubai Population Increase Due to Tourism
Here's How Dubai's Population Increases by 459% Throughout the Year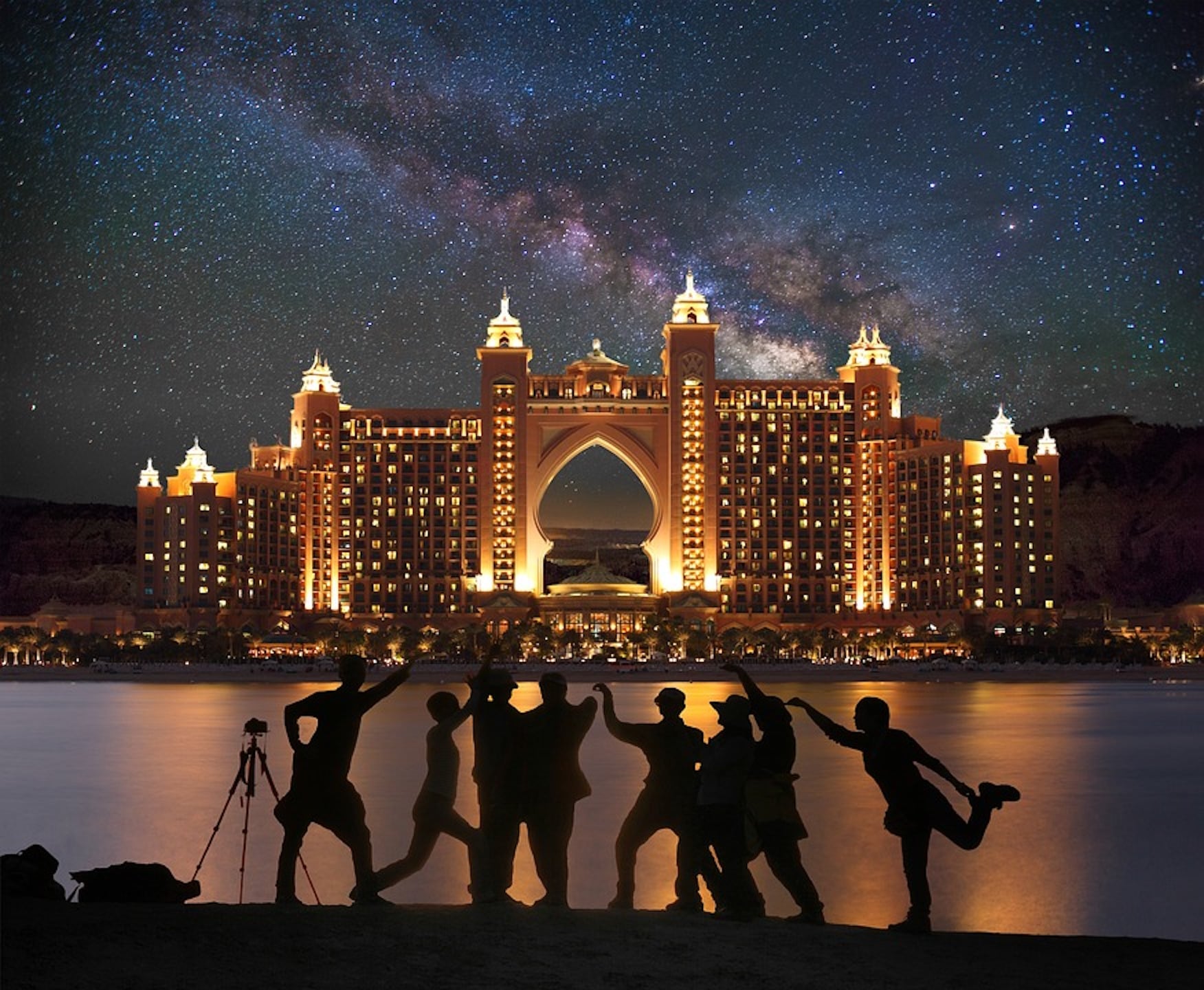 Dubai's population is just under three million, but throughout the year, that can increase by up to 459 percent. How does the population make such a big jump? And is there any other city that swells this much? The World Economic Forum recently released a study to explain Dubai's huge population growth-- here's how it happens.
According to The World Economic Forum, every 30 new tourists that visit any destination create one job. Taking the number of international visitors to a number of the world's biggest tourist attractions, The World Economic Forum compared the number of visitors to the city's population to come up with a number for annual population growth
#Dubai's population increases by 459% throughout the year due to tourists, according to research by https://t.co/HQCF6Zb2AR pic.twitter.com/h7QKtcGoxW

— Dubai Media Office (@DXBMediaOffice) July 26, 2017
The orange dots in the grid below represent the city's native population (each dot represents 100,000 people), and the blue dots represent annual visitors. Dubai attracts 15.3 million visitors per year, leading to a 459 percent growth.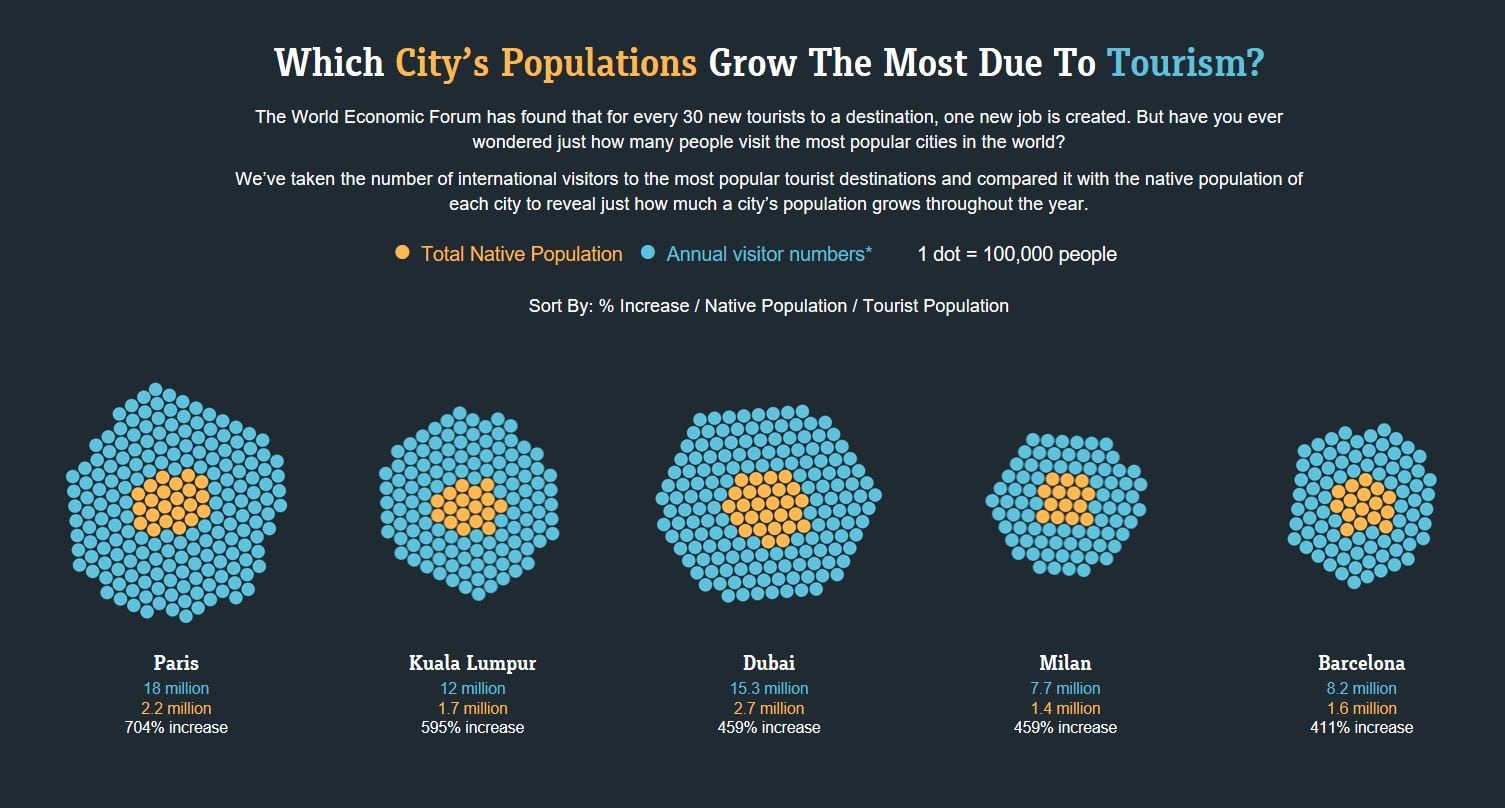 While Dubai's population increase is pretty big, the city that sees the highest influx of visitors is Paris, with 18 million visitors a year.
Image Source: Pixabay