Dubai Swim Chairs
Thanks to a New Contraption, Dubai Is Making Swimming Easy For Everyone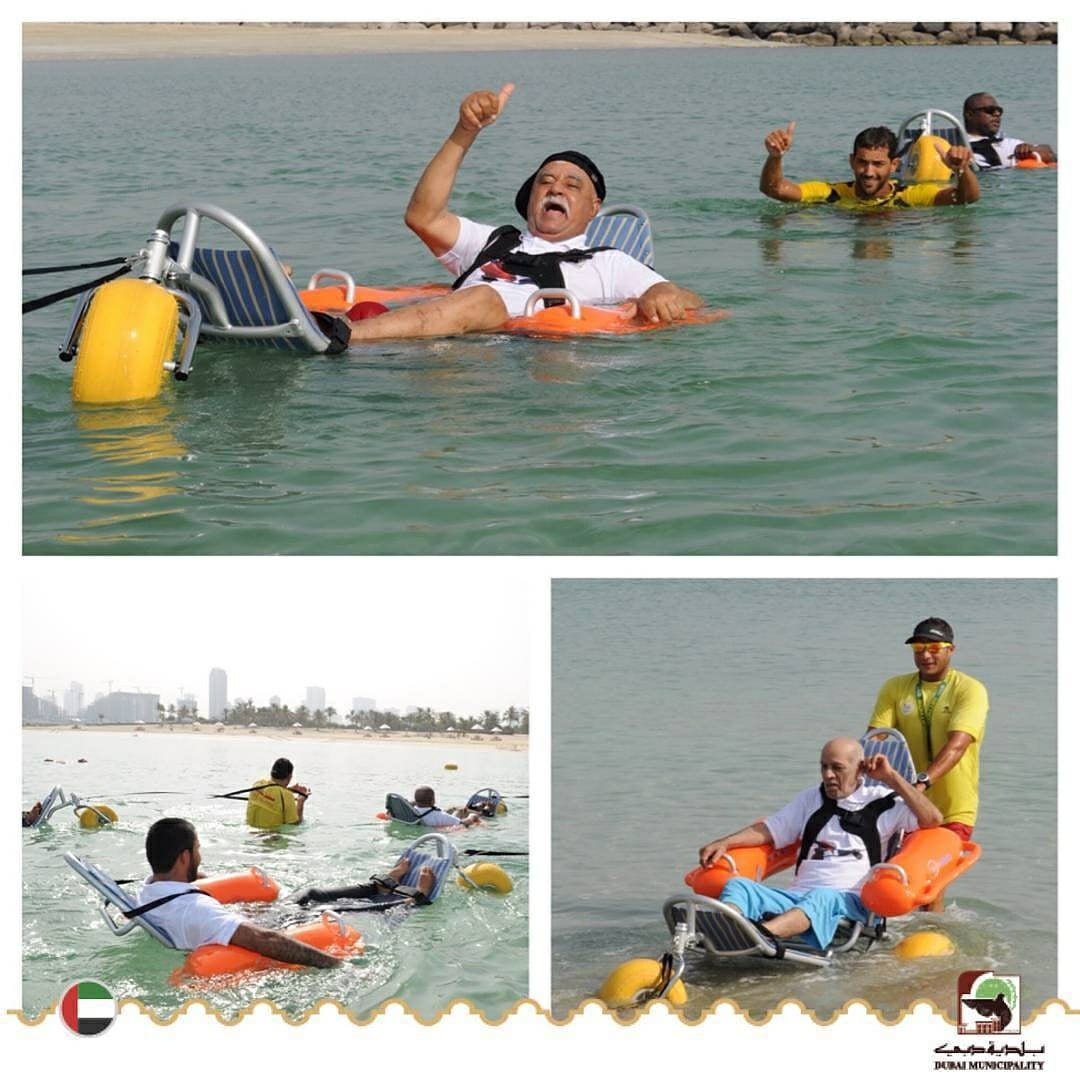 Earlier this year, as part of the Year of Giving, Sheikh Mo announced that people in the UAE with disabilities would now be called 'People of Determination.'
"Disability is in fact the inability to make progress and achievements. The achievements that people of determination have made in various spheres over the past years are proof that determination and strong will can do the impossible and encourage people to counter challenges and difficult circumstances while firmly achieving their goals," the UAE royal said.
Now, Dubai has taken another step to be inclusive of People of Determination, as well the elderly, by giving them a chance to swim.
The new initiative, which has been introduced at Al Mamzar Beach Park, will provide a water chair service for those who may not be able to swim on their own.
The "water vehicles" will allow people who are in wheelchairs to swim and enjoy the water in a comfortable way. According to Dubai Municipality, the vehicles will have three wheels and can operate on the sand or in the sea.
Image Source: Dubai Municipality