Dubai Themed Prom
Just Like the City Itself, This Dubai-Themed Prom Is Over-the-Top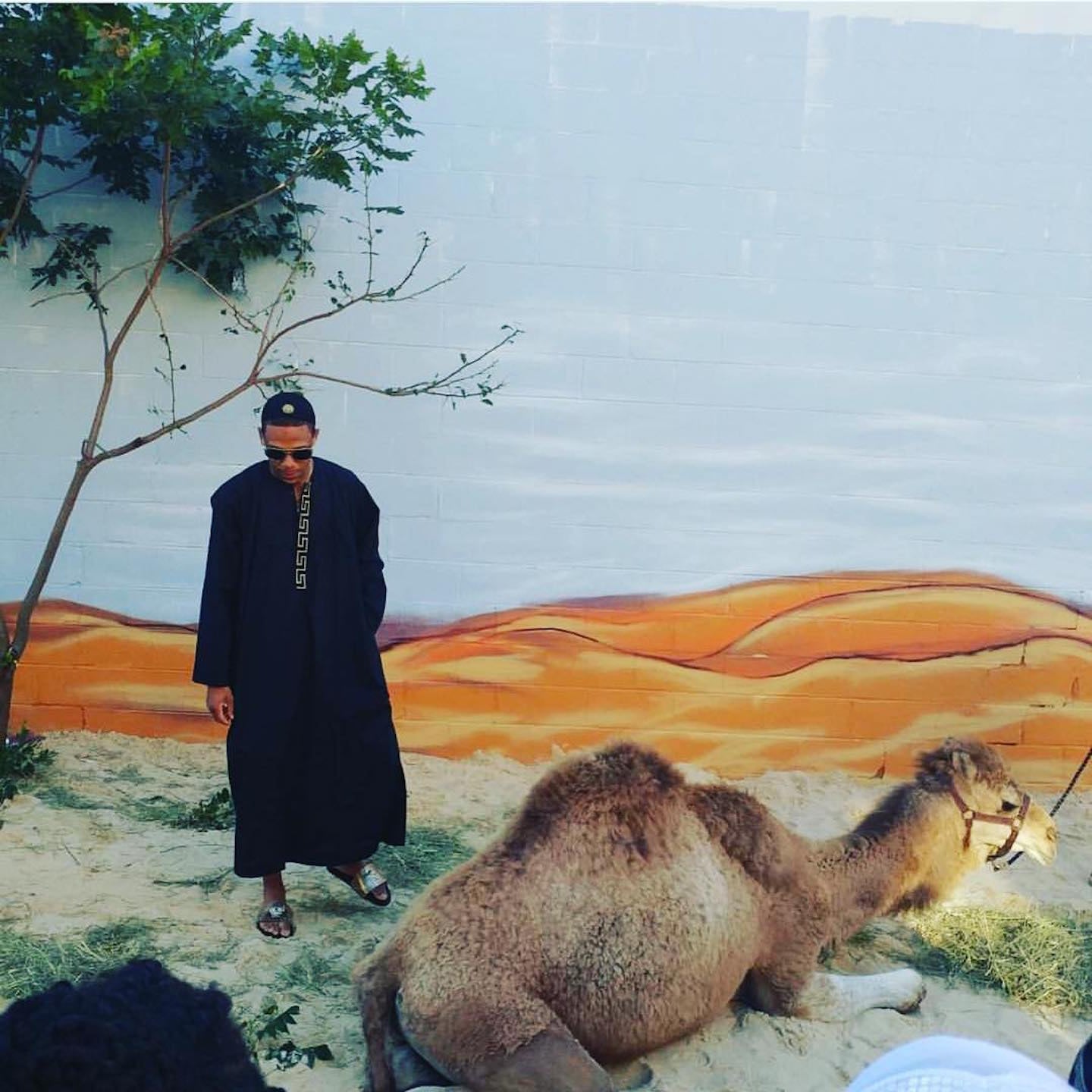 For pre-prom in the US, most teens gather in groups in someone's backyard while the parents take pictures of their kids all dressed up. For Johnny Eden Jr. of Philadelphia, Pennsylvania, pre-prom looked a little different---actually, it looked like Dubai.
To celebrate his high school graduation, Johnny's mom, Saudia Shuler, wanted to take her son and a few of his friends to Dubai.
Saudia has been sick the past few years: she suffered a stroke in 2014, was diagnosed with preliminary thyroid cancer in October 2015, and sometimes has seizures. Through it all, Johnny, who is her only son, took care of her. "He struggled a lot when I was sick," she told the New York Post. "I couldn't walk, I couldn't go to the bathroom on my own. He had to go through all that and still go to school. And I said, 'If I make it through this, I'm going to make his prom the best.'"
When Saudia realized that Johnny had too many friends to bring them all from the US to Dubai, she came up with another plan: bring Dubai to their Philadelphia community. "Why not let the whole 'hood, the whole community, experience Dubai?" she wondered. Her son is Muslim, and according to his mother, is "really into his religion."
It cost $25,000, but Saudia pulled it off. Complete with imported sand, a real camel, flashy cars, and custom made dresses for his three dates (and a custom made outfit for him, too), Saudia brought a little bit of Dubai to Philly. All that was missing was the Burj Khalifa!
According to the New York Post, "Shuler also had a cake made in the shape of the Quran, catering for 500 neighborhood guests, a videographer, photographer, DJ and photo booth, and three custom suits made for her cherished boy, two of them costing at least $1,000 each." There was also a mock Sheikh Zayed Grand Mosque, in front of which guests posed for pictures.
Where she found a camel in urban Philly is still unknown: "I'm saving that for Oprah or Ellen," she said, when asked about its origin.
Since the photos have gone viral, Saudia's gained an additional 25k Instagram followers. Maybe they're following her for the same reason we are: an invite to her next epic party!