Ellen Degeneres Pays Off Debt for Sudanese Refugee
The Moving Reason Ellen Paid Off Student Debt for This Sudanese Refugee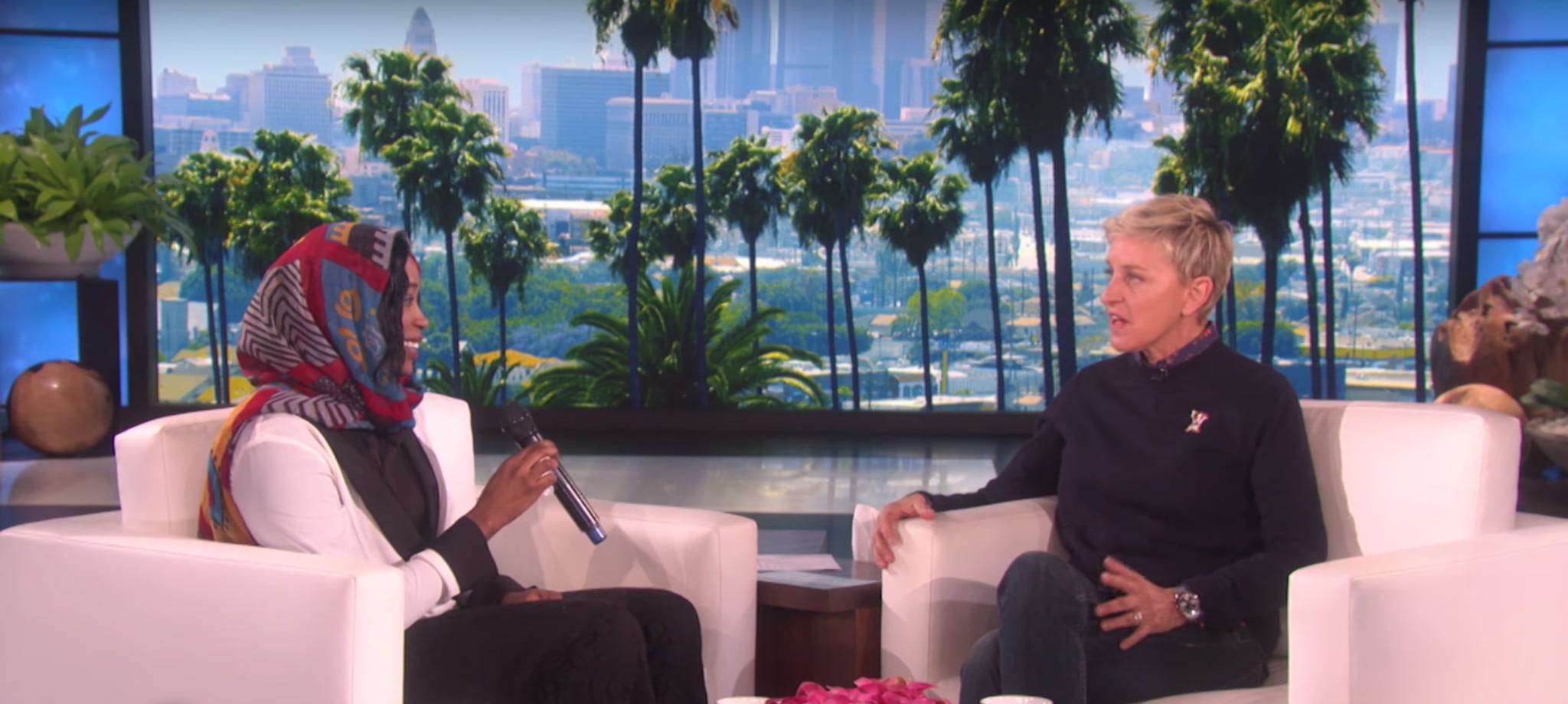 One of the responsibilities of being a talk show host is making people's dreams come true. From ambush makeovers to buying cars for your entire audience, there's no limit to what these stars will do for their adoring fans.
Ellen DeGeneres took gifting to a whole new level last week, though, when she handed a huge check to one of her biggest fans. Ekhlas Ahmed, a refugee from the Sudan, wrote a letter explaining how when she arrived in the US, she was unable to speak English. To teach herself, she watched The Ellen Show, and transcribed the dialogue.
Now a high school English teacher and activist, Ahmed explained why she felt the need to thank Ellen: "I wanted to let you know how I felt. I was a senior in college and I was thinking, besides my parents, who was the person that helped me get here? Who was that person? And I couldn't think of anybody except for you," she said.
When Ellen wondered why she chose her show, Ahmed offered a straight-forward answer: "Because your show is the funnest show on TV and also because we didn't have cable, actually, to be honest."
With the help of Shutterfly, DeGeneres presented Ahmed with a check for $22,000, which will be used to settle her student debt.
The gesture comes at a particularly moving moment, as Sudan is among the seven countries included in Trump's Muslim ban. Now, Ahmed can continue her activism work for other refugees without the burden of her debt.
Image Source: YouTube