Emirates 100th A380 Livery With HH Sheikh Zayed
Emirates Paid Fitting Tribute to the UAE With the Launch of Their 100th A380
Next year marks the Year of Zayed, the 100th year since the birth of the United Arab Emirates' founding leader Sheikh Zayed. So what better way to acknowledge the 100th A380 aircraft from Emirates Airlines, known as the best airline in the world, than with a special look?
The Dubai-based airline has given 10 aircraft (five Airbus A380s and five Boeing 777-300ERs) a look that nods to the founding father, his face painted on both sides and the words, "Celebrating 100 years since the birth of the great leader" emblazoned across it.
It will be seen in all 156 destinations in the network and it's a good thing too; it takes three days and eight staff to install the decals at the Emirates Engineering Aircraft Appearance Centre in Hamburg, Germany.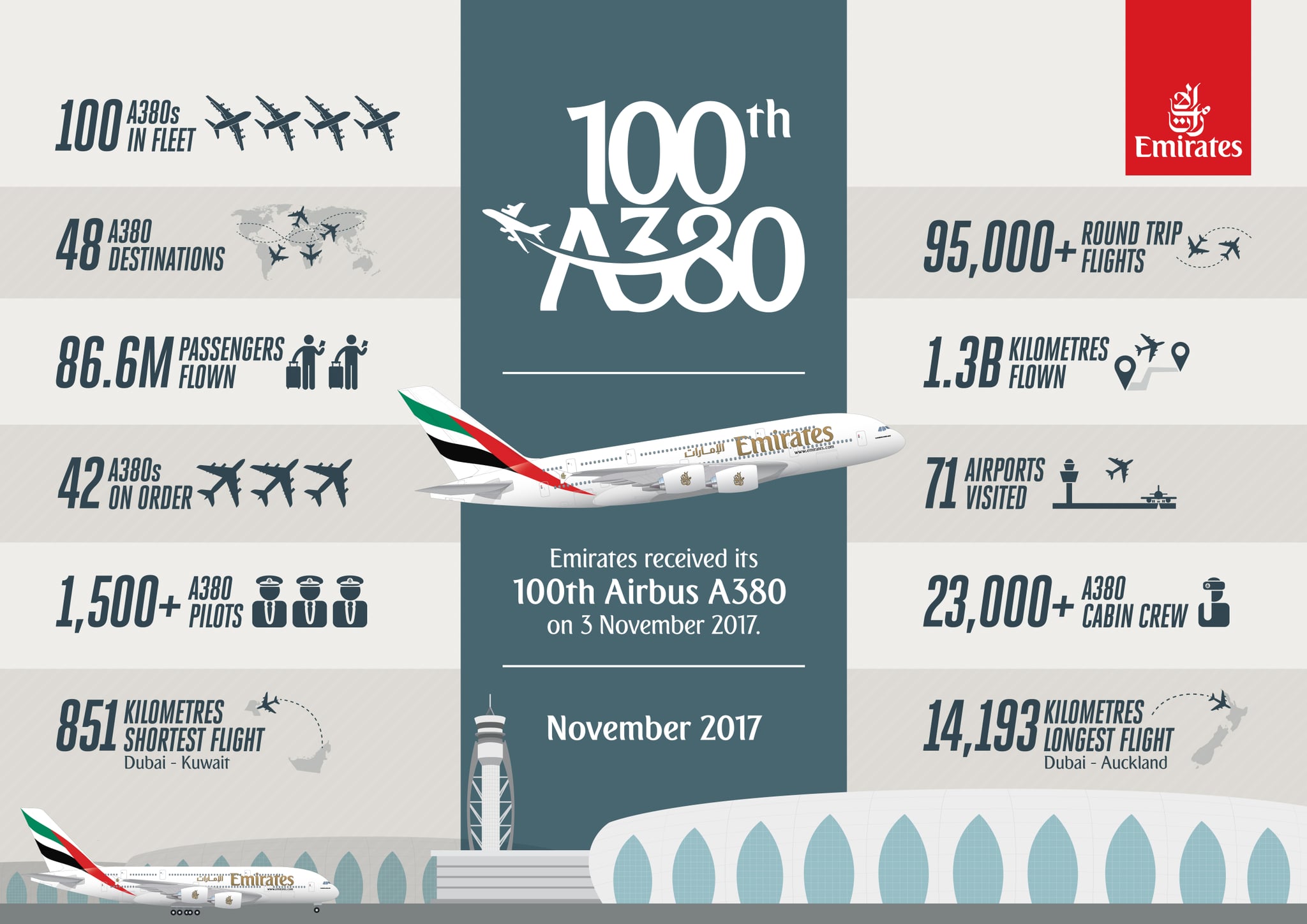 "His Highness Sheikh Zayed dedicated his life to the building of a prosperous UAE, and we are proud to celebrate his remarkable legacy and honor his memory," His Highness Sheikh Ahmed bin Saeed Al Maktoum, Chairman & Chief Executive, Emirates Airline & Group, said. "Sheikh Zayed left an indelible mark on our home, the UAE, and we hope to help preserve his legacy and spirit, by spreading his message of inspiration, dedication, and leadership around the world as our aircraft take to the skies and circle the globe."
See the video above to watch how it's done.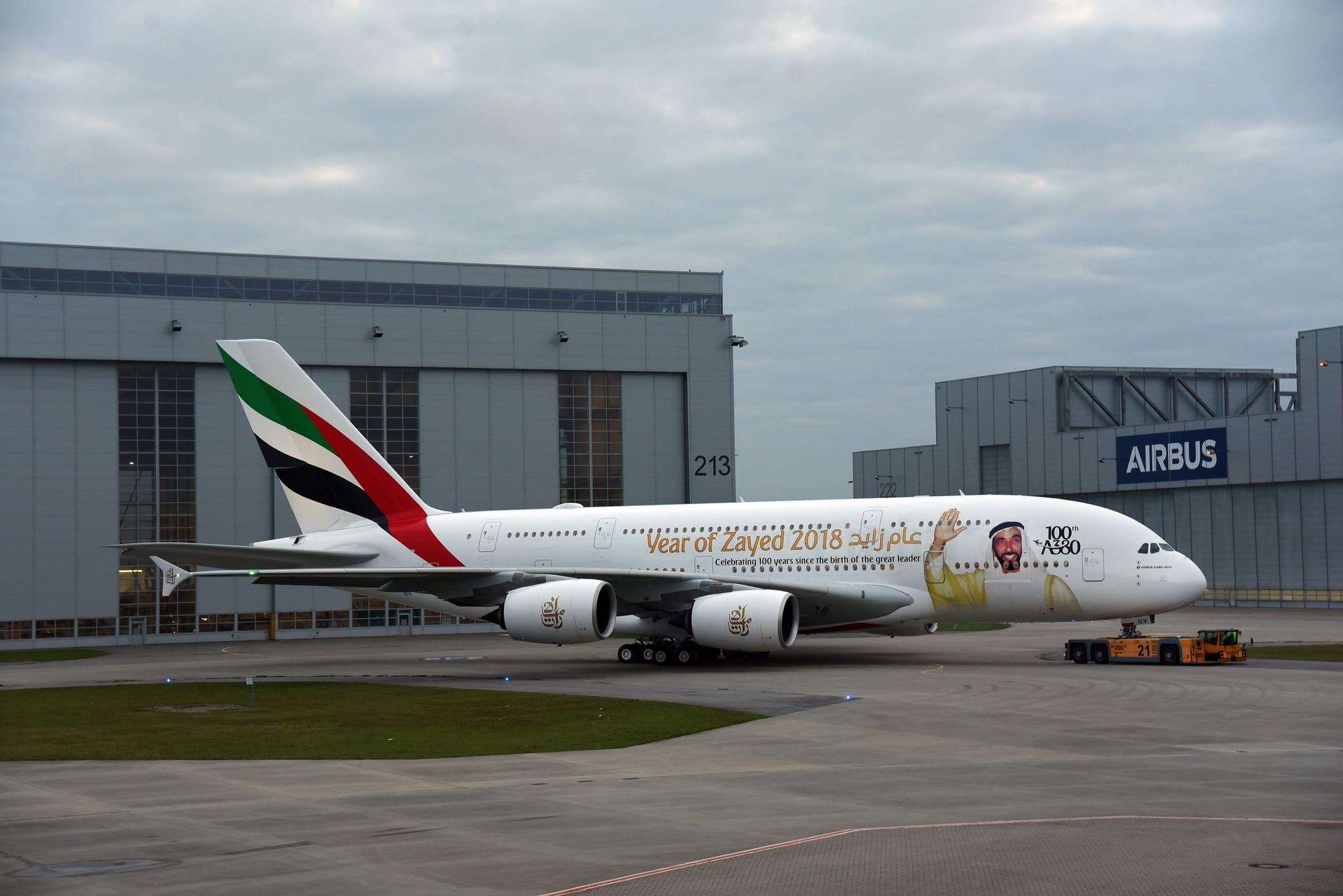 Image Source: Emirates Airlines