Emirates and Al Fursan Jet Show
See How Emirates Closed Out the 2017 Dubai Airshow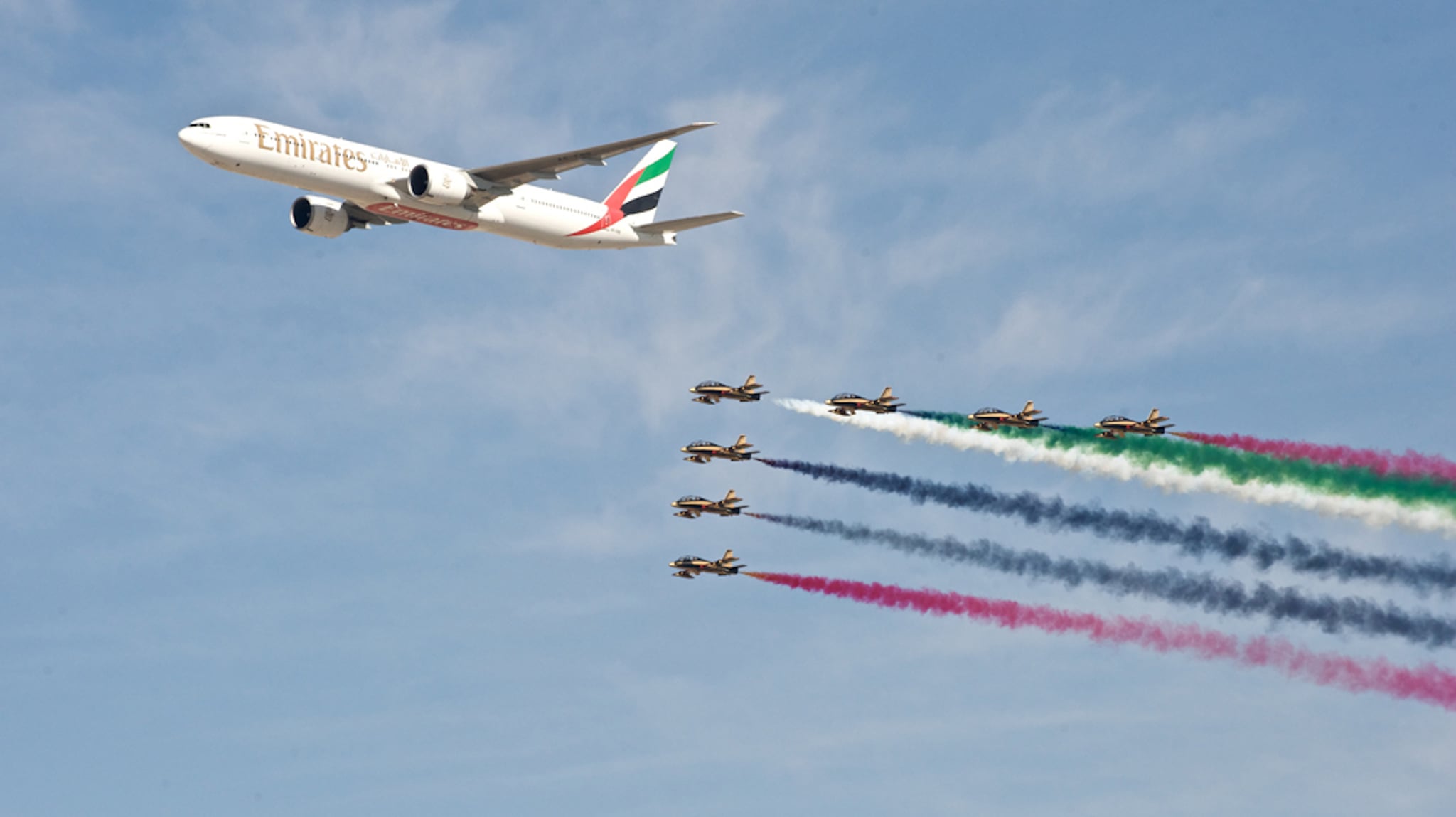 Though the Dubai Airshow, which is one of the most anticipated aviation events each year, ended last week, a video recently released by Emirates airlines lets you relive the magic.
In the video, which was posted to the airline's Twitter account, two of Emirates' most popular aircrafts, the A380 and the Boeing 777-300ER, perform a special airshow above Dubai World Trade Centre.
Both aircrafts were adorned with a decal tribute to Sheikh Zayed.
It wasn't just the Emirates planes flying in formation that made the tribute so cool, though: a group of seven jets from the UAE air display team, Al Fursan, also joined, leaving streams of colored smokes as they did tricks in the air.
Check it out below!
Watch our @Airbus A380 & @BoeingAirplanes 777 aircraft perform a stunning world-first joint formation flight with the UAE's Al Fursan aerobatic display team. pic.twitter.com/KV0cHJi9qc

— Emirates Airline (@emirates) November 20, 2017