Emirates and ESPN Collaboration 2017
Emirates' Latest Collaboration Is With ESPN And You're Gonna Want to See It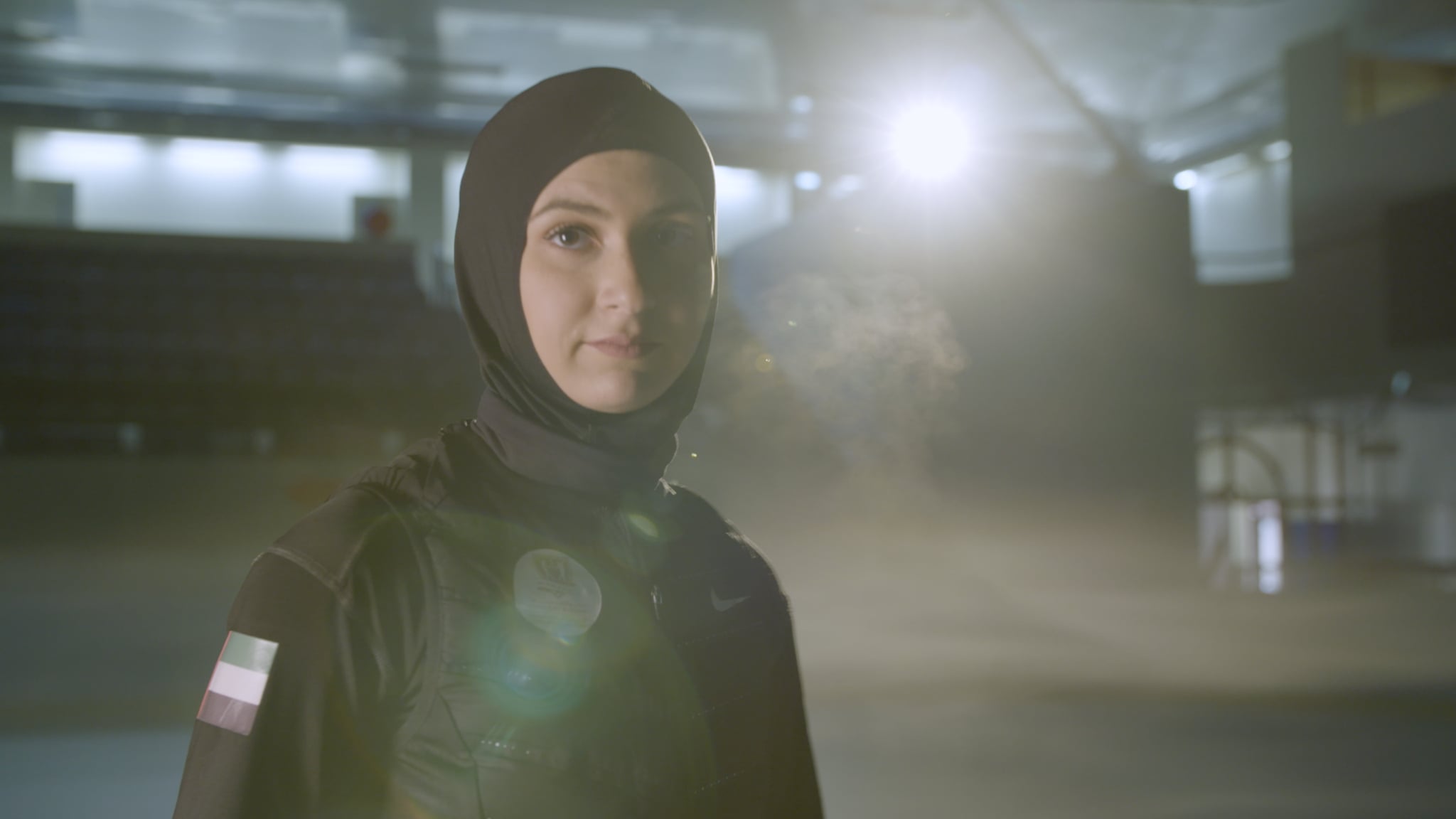 Emirates' newest project has nothing to do with aviation, but it's totally worth checking out.
'Flying the Flag' a four-part documentary mini-series from Emirates and ESPN, will follow four athletes in the UAE as they make the journey to perform at major global sporting events. The series will begin to air on November 29, prior to the country's National Day celebrations, and aims to highlight the progress not only of the athletes themselves but also the progress of the nation.
The four athletes profiled will be "Zahra Lari, a UAE National figure skater vying to become the first Emirati athlete to compete in the Winter Olympic Games; Mohammed Al Balooshi, UAE National Motocross Champion; Chirag Suri, professional Indian cricket player representing the UAE Cricket team; and Shadia Bseiso, the first Arab female wrestler from the Middle East to sign a contract with the WWE," the official press release reports.
Produced by ESPN and Nomad Productions, the series will run in the UAE on both Emirates' and ESPN's digitial and social media pages, but you can get a sneak preview below.
Sheikh Majid Al Mualla, Divisional Senior Vice President Commercial Operations, Center for Emirates Airline said: "As an ardent supporter of sports around the world, Emirates knows how determined and relentlessly hard these athletes work and we were inspired to share their stories. This series will show the commitment and heart they gave to achieve their dreams. This level of story-telling - raw, passionate and honest aligns with our brand values to connect people with their passions, interests and aspirations."
If you can't wait until tomorrow to see the full thing, watch the highlights right here-- and get ready to be inspired.