Emirates First Class Cabin 2017
See Sheikh Mo Tour Emirates' New First Class Cabin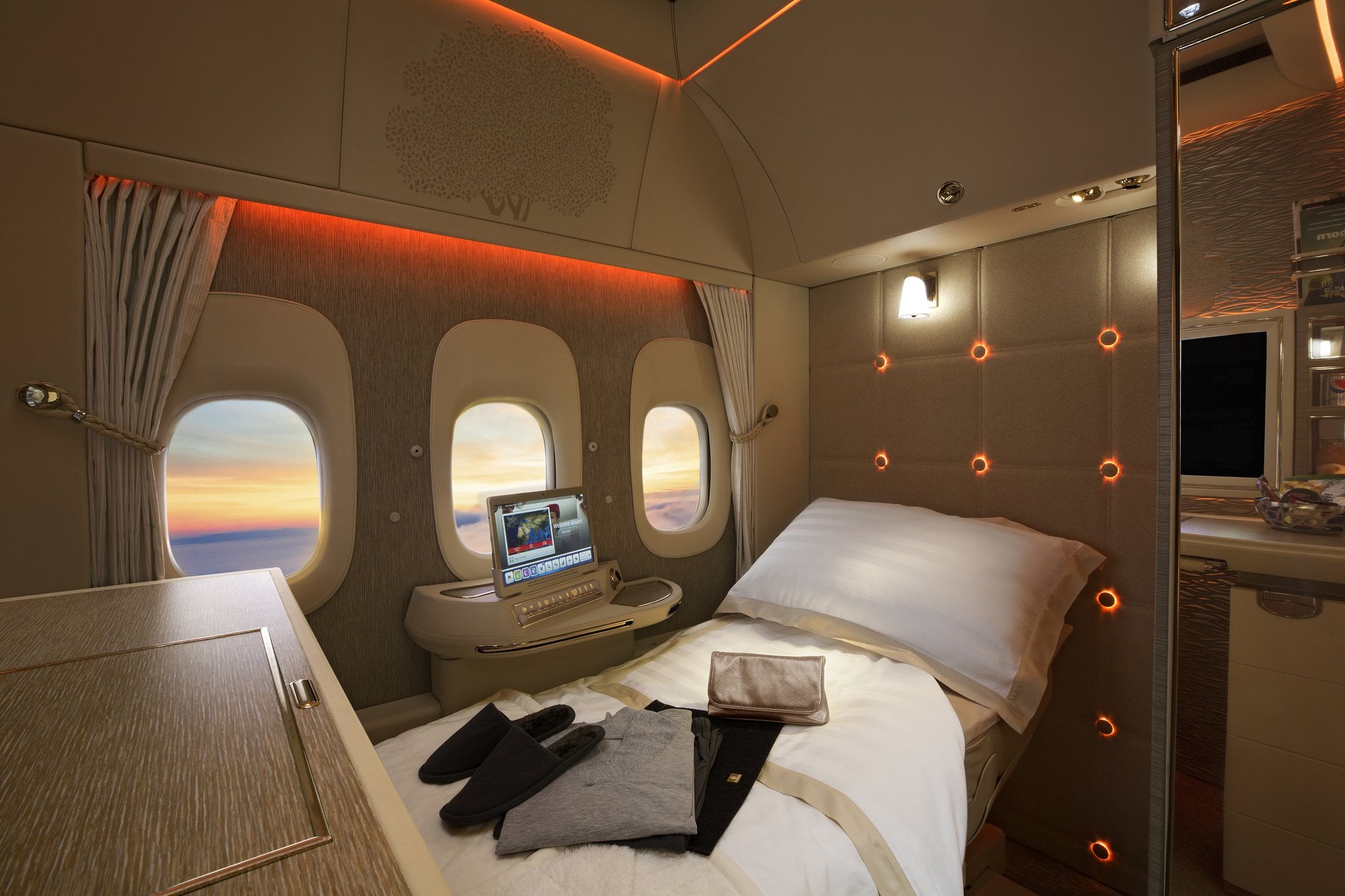 Earlier this week, Emirates unveiled a new, First class cabin, that's unlike anything else in the world.
With full-length cupboards for hanging clothes, dine-on-demand service, a top notch technology system and a gray, cream and champagne color scheme with Ghaf tree motifs on the cabins, Emirates, once again, takes air travel to a whole new level.
Photos of the new cabin are pretty impressive, but now the new suites have gotten the royal seal of approval from none other than Sheikh Mo.
Sheikh Mo often oversees Emirates changes and also visits the airline's production facility in Germany, so it's no surprise that the royal took a tour of the new suite.
In a video released by the airline, Sheikh Mo can be seen testing out the call button, placing an order over the intercom, and checking out the view from the windows.
We're pretty sure his tour was comprehensive, as it was conducted by Sir Tim Clark, who is the President of the airline.
In addition to getting a close look at the suite, we get to hear Sheikh Mo speaking in English-- which he rarely does.
Watch below, and you'll see why it's worth an upgrade!