Emirates Flight Crew Mannequin Challenge
Emirates Has Their Entire Team On Board With This Mannequin Challenge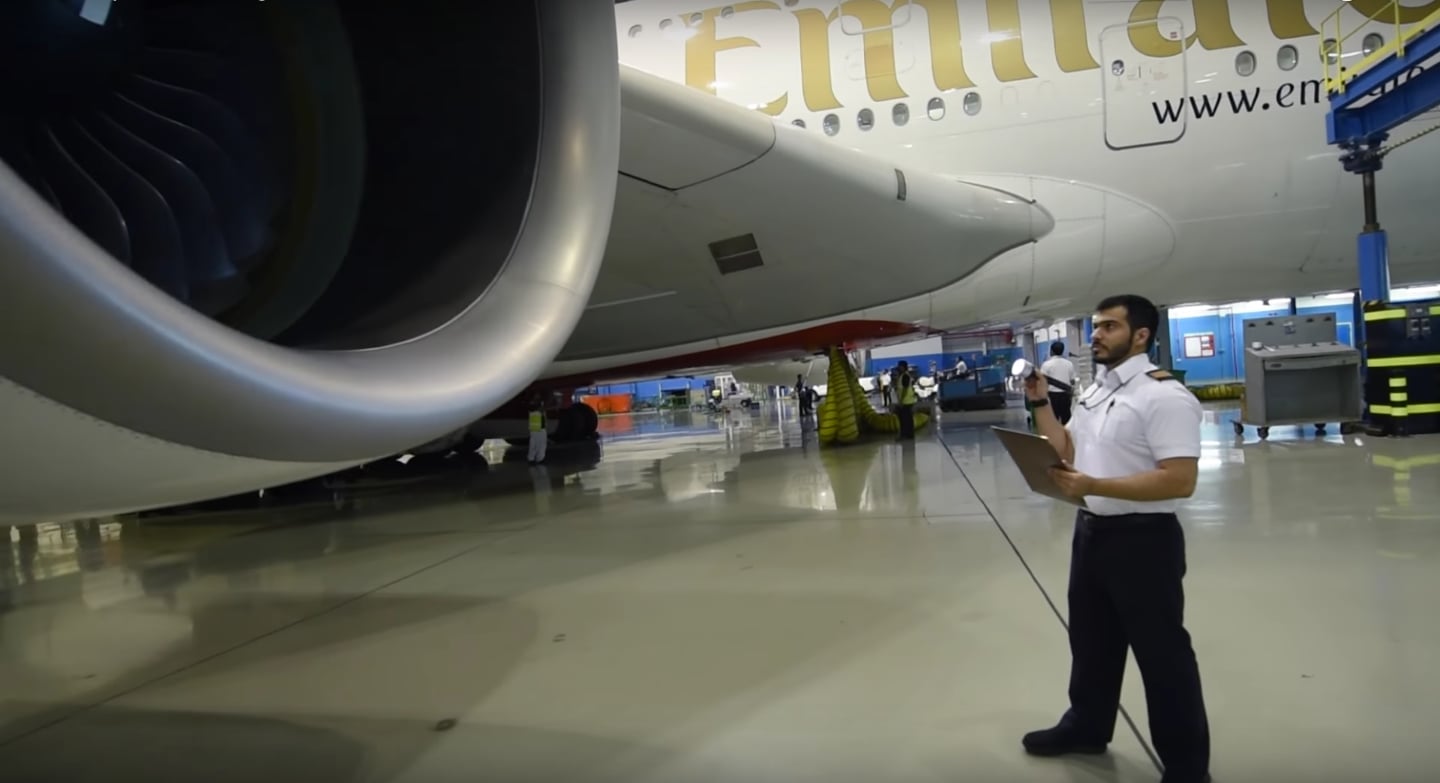 We've seen pre-schoolers, celebrities, and pro-athletes doing the Mannequin Challenge, but now the challenge has taken to the skies (sort of...).
Emirates gathered their engineering team-- the fleet that "keeps our fleet moving 24/7"--to participate in the Mannequin Challenge.
From cleaning crew to pilots to engineers, everyone gets in on the challenge, and they pretty much nail it. Seen posing outside the airlines' largest vessel, the A380, this Mannequin Challenge shows how big the plane really is-- and all the work that goes into maintaining it.