Emirates Post Year of Giving
Emirates Post Has Issued Stamps to Commemorate the Year of Giving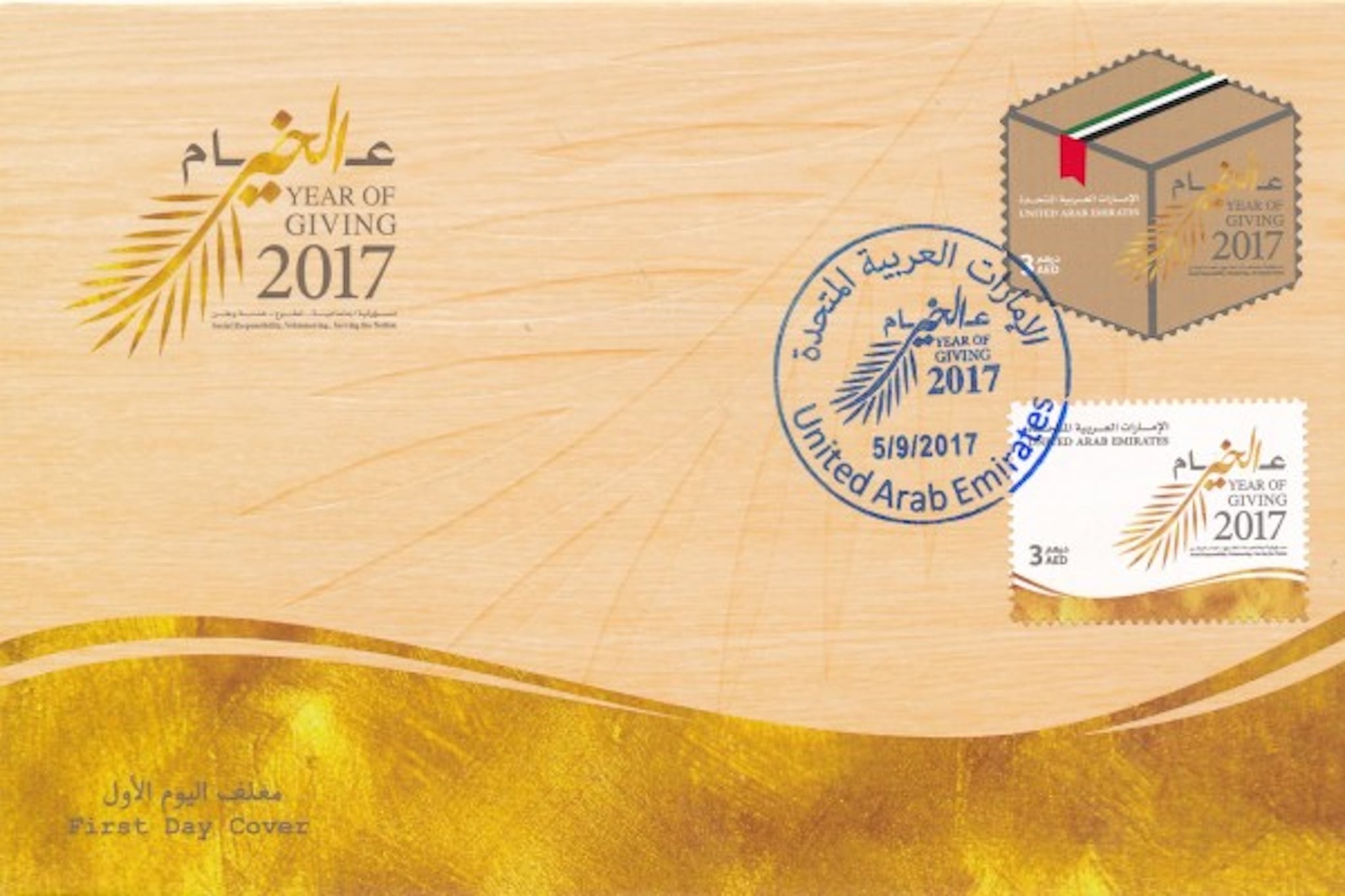 At the beginning of the year, His Highness Sheikh Khalifa bin Zayed Al Nahyan declared 2017 as the Year of Giving. According to the Year of Giving's official website, the "three key pillars for 'giving' will be highlighted throughout the year: Corporate Social Responsibility (CSR),Volunteering, Serving the nation. The Year of Giving was inspired by the values of hospitality and generosity which lie at the heart of the UAE's Arab identity."
Now, to commemorate the Year of Giving, Emirates Post has released a line of limited edition stamps that pay homage to the UAE's charitable initiative.
According to state news agency WAM, "The acting CEO of Emirates Post Group, Abdullah Mohammed Al Ashram, said that "#Year of Giving" stamps were issued in order to document humanitarian initiatives on the grounds that postage stamps are deemed a means of media and cultural communication, reaching various countries and peoples of the world, giving it a wide spread and historic message.
"Ashram explained that the special issue stamps come in two different designs, the first of which carries the official logo of the # Year of Giving 2017, and the second in the form of a donation fund to encourage the community to contribute and give generously."
The stamps are available now at post offices around the country-- get some now to remember this historic year!