Emirates Purchases A380
Emirates Just Added a Huge Number of A380s to Their Fleet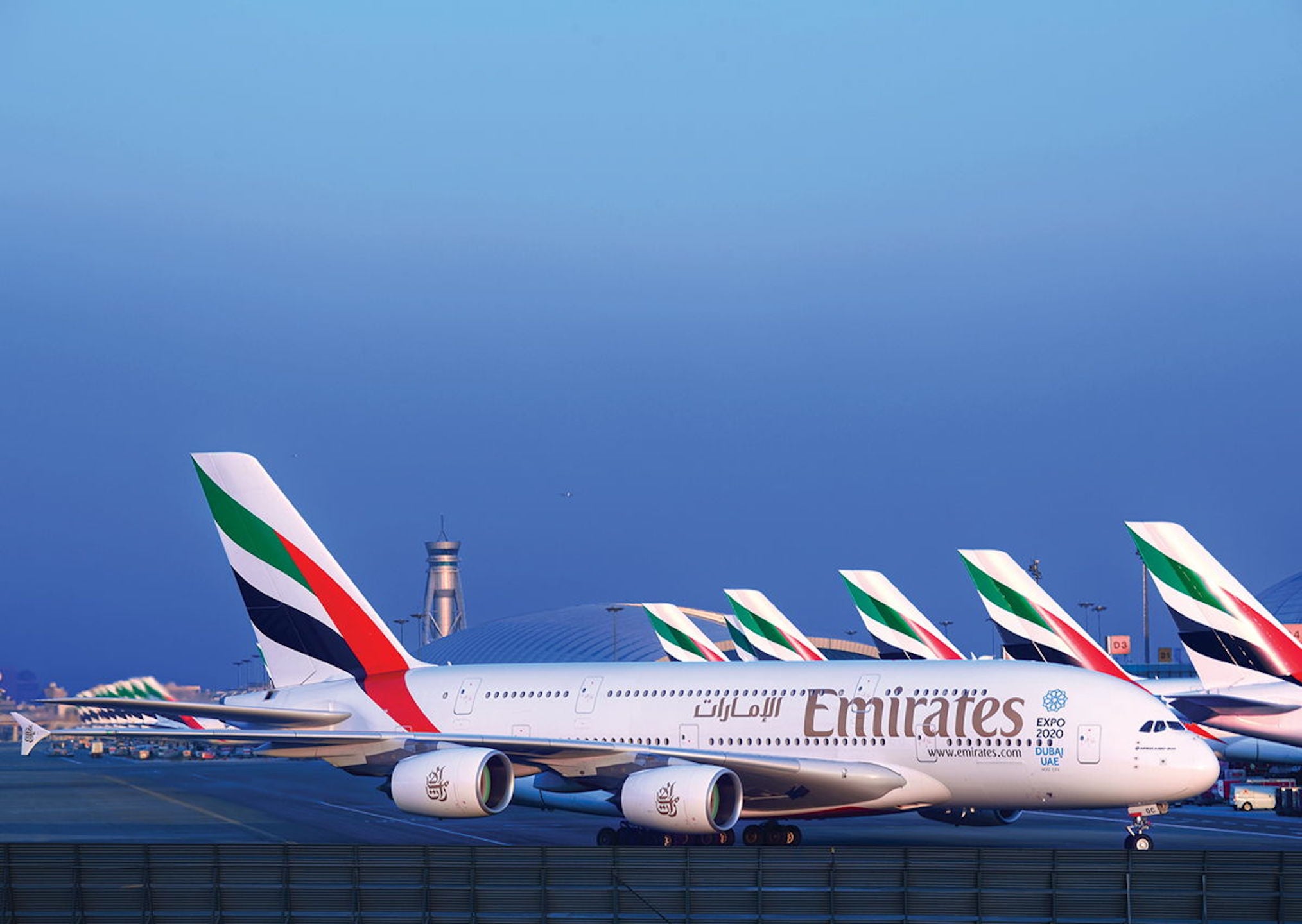 Emirates regularly tops the lists of the world's best airlines, and it's true that once you begin flying Emirates it's hard to fly with other carriers.
Emirates is already the world's largest international airline, and in November, the Dubai-based company celebrated its 100th A380. Now, the airline has announced the purchase of 36 additional Airbus A380s for a whopping $16 billion.
The new planes will be delivered to Emirates beginning in 2020-- just in time for Expo 2020. The new order means that Emirates will soon have 178 A380s-- more than any other airline in the world. Their total fleet of the plane is valued at over $60 billion. One of the aircraft's best features has to be the shower facility at 40,000ft in the air. Nowadays, the 14 passengers in First Class can enjoy a heated floor, hairdryer and yummy spa products from Voya, and that's not the only improvement onboard in the last nine years.
In first class, the Onboard Lounge has been given an overhaul; inspired by a private yacht cabin, 26 people can enjoy a drink and nibbles while watch a bigger 55-inch LCD screen with surrounded sound speakers and live TV with news and sports updates. Other classes now have in-set USB and HDMI ports when flying to one of the 45 destinations across the Middle East, Africa, Asia, Australasia, Europe and the Americas.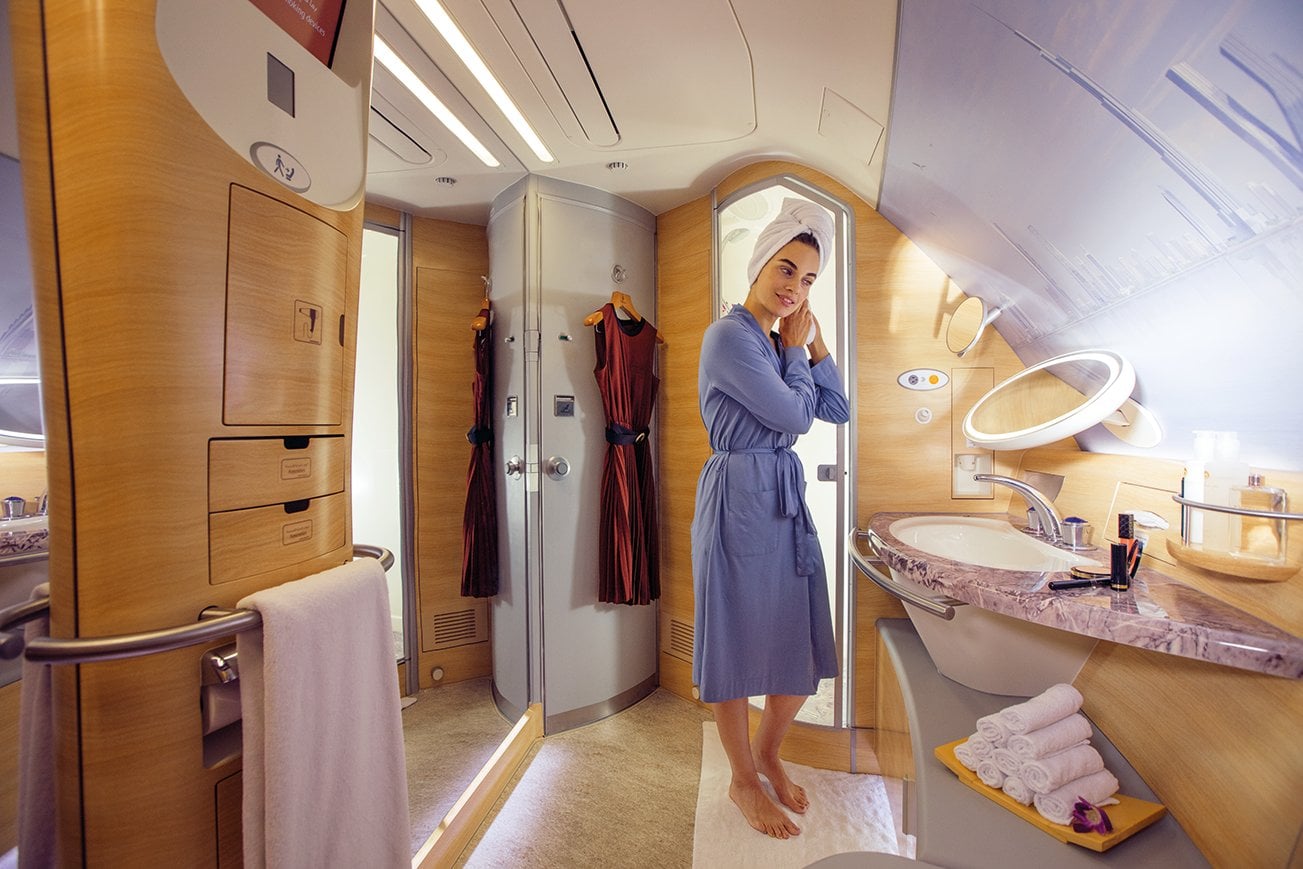 His Highness Sheikh Mohammed bin Rashid Al Maktoum, Vice President and Prime Minister of the UAE and Ruler of Dubai, said: "Emirates truly represents Dubai's spirit of growth, innovation and resilience. It also epitomises the city's increasing role in connecting the world in terms of people, capital and information flows. This deal reflects Emirates' confidence in shaping the future, and its commitment to advancing Dubai's vision to grow further as a world-class destination and aviation hub."
We are pleased to announce an order for 36 @Airbus A380s worth US$ 16 billion. This order takes our total A380 commitment to 178 aircraft, underscoring our confidence in the A380 programme. https://t.co/0izOeXDano pic.twitter.com/z4ZlBYFS15

— Emirates airline (@emirates) January 18, 2018
His Highness Sheikh Ahmed bin Saeed Al Maktoum, Chairman and Chief Executive, Emirates Airline and Group, also added his thoughts: "We've made no secret of the fact that the A380 has been a success for Emirates. Our customers love it, and we've been able to deploy it on different missions across our network, giving us flexibility in terms of range and passenger mix," he said.
Sheikh Ahmed pointed out that some of the A380s will be used for fleet replacements, while others will just add to the existing number of operational planes.
"We will continue to work closely with Airbus to further enhance the aircraft and onboard product, so as to offer our passengers the best possible experience," he said. "The beauty of this aircraft is that the technology and real estate on board gives us plenty of room to do something different with the interiors."
The A380 is by far the airline's most popular aircraft, but it's not just civilians who love flying in the luxurious plane. Jennifer Aniston served as the face for the jet in 2016, proving that even economy class is good enough for the star. Watch the video right here.