Emirates Red Crescent is Helping in Yemen
The Emirates Red Crescent Is Helping Out in Yemen in a Big Way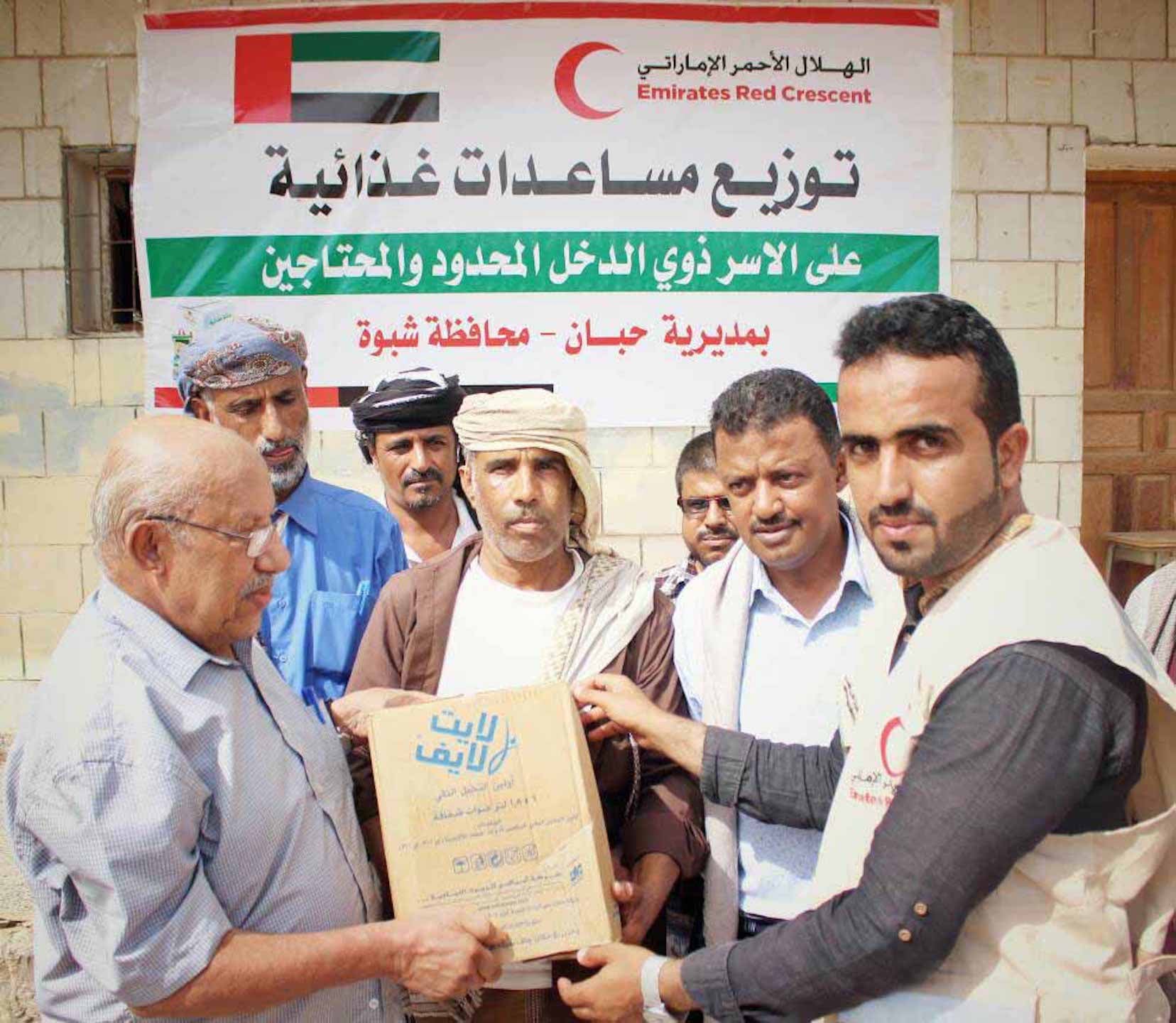 The Emirates Red Crescent (ERC) always does good work in the region, but recently, the organization is focusing particular attention on Yemen.
As economic and humanitarian conditions worsen in the Habban district in war-torn Yemen, the Emirates Red Crescent has started to distribute food to families, orphans, and widows, according to WAM.
Mohammed Said Al Muhairi, who is the head of the ERC team in Shabwa, said that "the distribution of food supplies is part of the humanitarian aid programme begun by the ERC to alleviate the suffering of Yemeni people, caused by the Houthi coup" WAM reports.
In addition to offering food to families in need, ERC also reopened the Chest and Tuberculosis Centre in Al Mukalla District in Hadramaut Governorate, Yemen, according to WAM.
The centre's renovation and reopening is part of the UAE's ongoing support for Yemeni citizens, under the directives of the wise leadership to enhance the level of local health services and support infrastructure rebuilding projects in the country's liberated governorates," the agency reports.
"Ahmed Al Niyadi, Head of the ERC Team in Hadramaut, stated that the opening of centre is part of their continuous assistance to Yemeni citizens, and to ease the health and humanitarian burdens by providing for their basic medical needs in hospitals and government centres, as well as renovating and rehabilitating local health facilities."
The ERC isn't focusing all of its attention abroad, though: in preparation for the upcoming Eid holiday, ERC is distributing AED45 million worth of food and clothes to families in need. "The point is to make a child who could not afford new clothes happy, and to provide a joyful meal to a family who was deprived of meat," said Mohammed Al Remeithi, acting head of local affairs at the charity.
To join in on ERC's giving campaign, you can donate directly to the organization right here.
Image Source: WAM