Emirates Simulator Challenge
Emirates' New Simulator Challenge Empowers Women in Aviation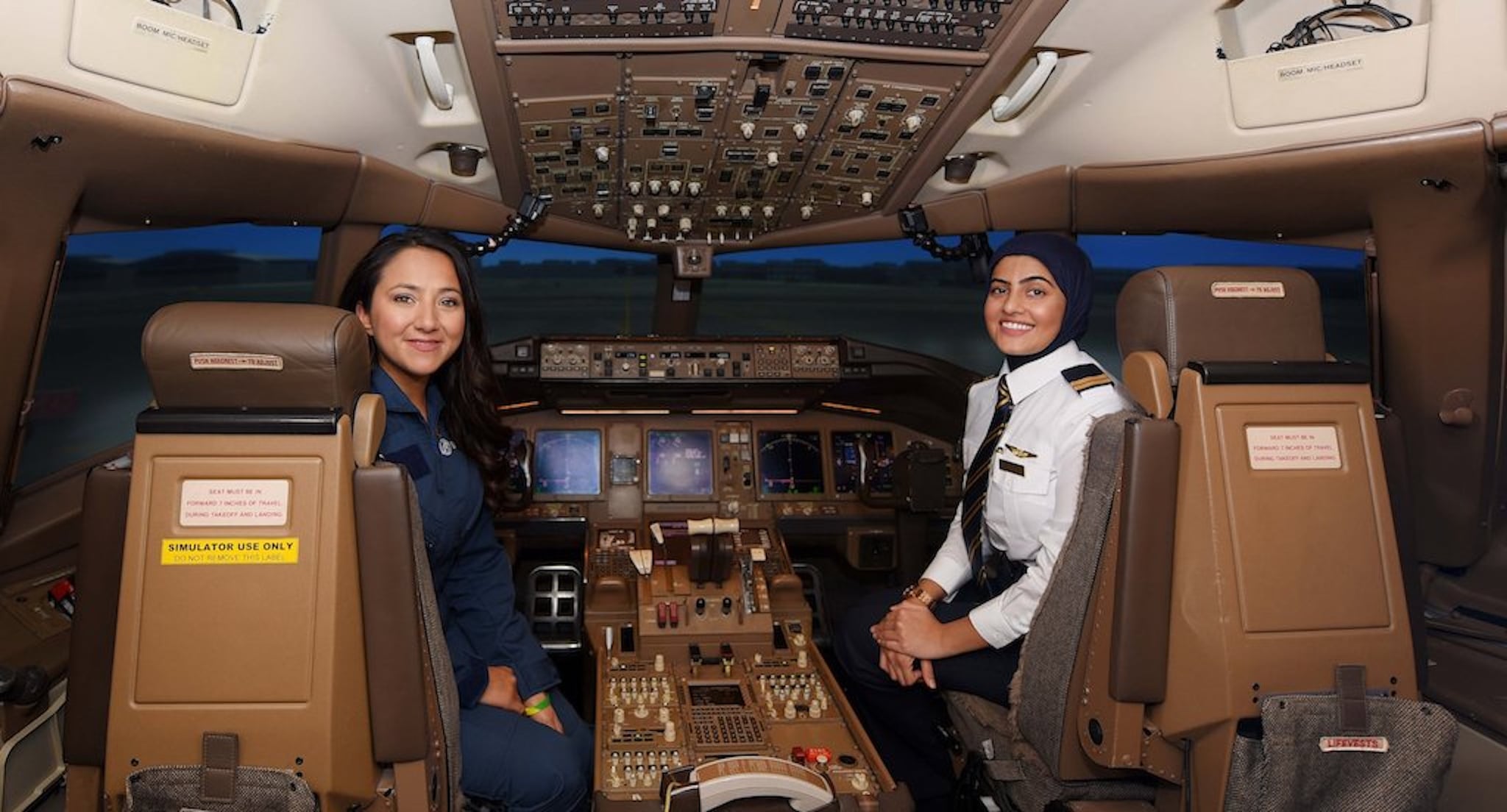 Earlier this year, Shaesta Waiz embarked on a solo journey around the world. Stopping on 18 countries on five continents, the aim of Shaesta's round the world trip is greater than just breaking records: the 29-year-old pilot is flying to raise awareness of and support for Dreams Soar, the non-profit organization that she founded.
The goal of Dreams Soar is to "inspire and empower young females to become the next generation of STEM (Science, Technology, Engineering and Math) and aviation professionals," and the most recent leg of her trip has landed her in Dubai.
In honor of her arrival, Emirates welcomed Shaesta by hosting her for a Boeing 777 simulator challenge .
Alongside Bakhita Al Muheiri, an Emirates First Officer and one of the airlines' youngest female Emirati pilots, Shaesta took the simulator challenge, testing her aviation skills.
She spoke about the experience of flying the simulator, saying, "An airplane doesn't know if you are a girl or boy, what your religion or background is. It reacts based on the input of the pilot."
" My hope from the time I spent flying the Boeing 777 simulator with Bakhita, learning of her empowering story, and Emirates helping to pave the way for many more young women, is for more role models to devote their time and energy inspiring our next generation. Let us work together and expend our resources to create brighter futures for our tomorrow."