Emirati Doctors Helping Out Rohingya Refugee Camps
Emirati Doctors Are Stepping in to Help Out Rohingya Refugees in a Big Way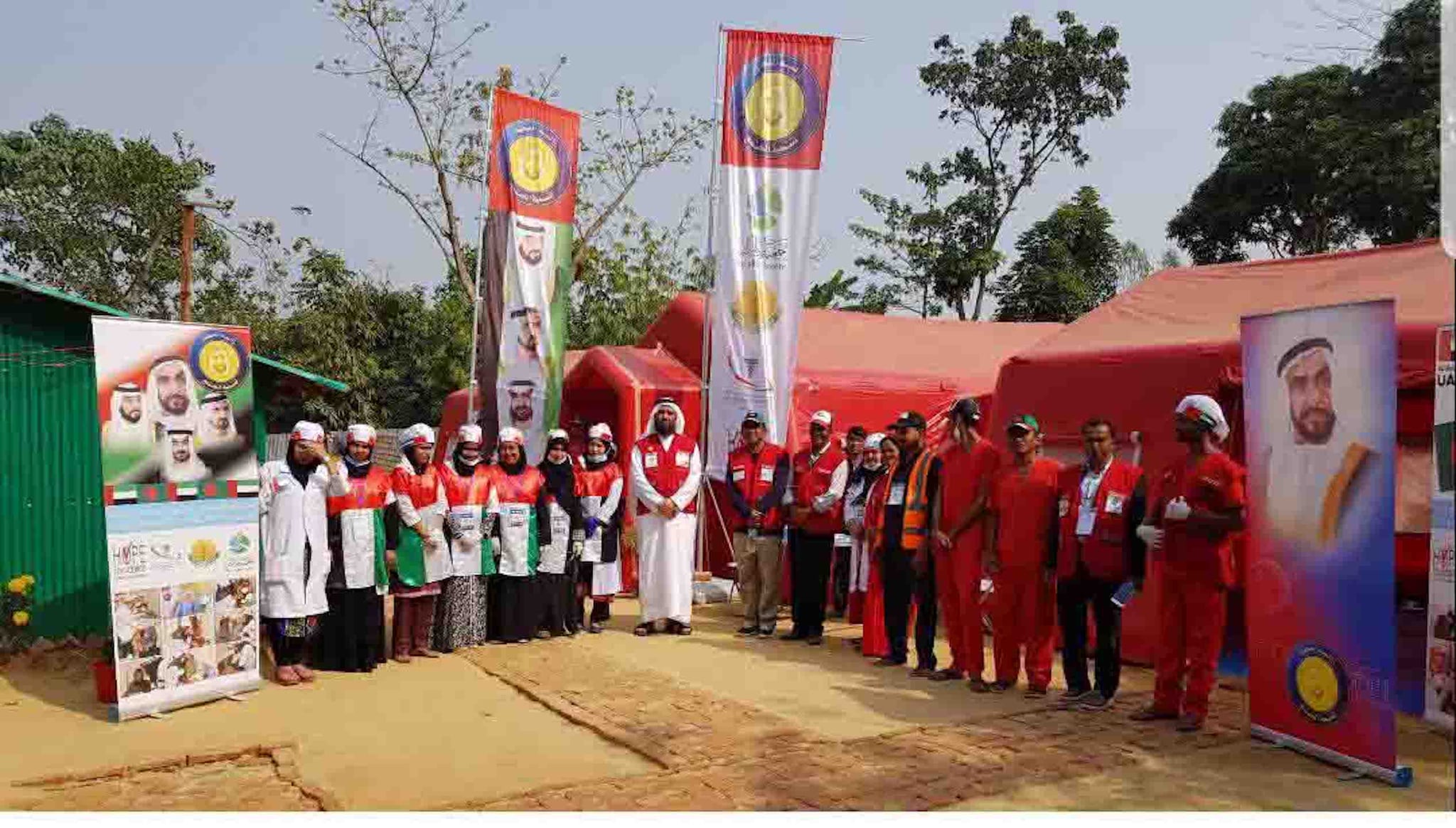 Over the past few months, hundreds of thousands of Rohingya have fled from Myanmar as their homes are being burned, and people are being beaten and murdered.
Sheikh Mohammed bin Rashid, who has stepped up and offered support for a number of international crises recently, already offered his private plane to transfer food and other relief items to over 600,000 refugees who have fled to Bangladesh.
Now, a team of Emirati medical volunteers has landed at in Cox's Bazar, Bangladesh, to help out refugees in an unprecedented way.
The doctors, nurses, and other medical professionals have inaugurated specialist clinics throughout the camp and in conjunction with the Zayed Humanitarian Hospital. Clinics will provide diagnostic, treatments, and preventive services for the Rohingya refugees living there.
The program is a joint initiative between the Zayed Giving Initiative, Dar Al Ber Association Sharjah Charity House, and the Saudi-German Hospitals Group, WAM reports. Other partners include the Hope Foundation for Motherhood and Childhood in Bangladesh.
According to WAM, "the initiative is a unique model of humanitarian and volunteer work and medical partnership, which aims to ease the suffering of vulnerable refugees, regardless of their gender, race or religion and in line with the directives of President His Highness Sheikh Khalifa bin Zayed Al Nahyan, declaring 2018 as the Year of Zayed."
Already, the UAE field hospital in Bangladesh has treated over 12,000 children and elderly patients, and it is the first Arab hospital to provide such treatment for Rohingya refugees. The new program is slated to help thousands more!