Etihad's 48 Hour Stopover Challenge
Etihad's New Challenge Will Make You Want to Take a Staycation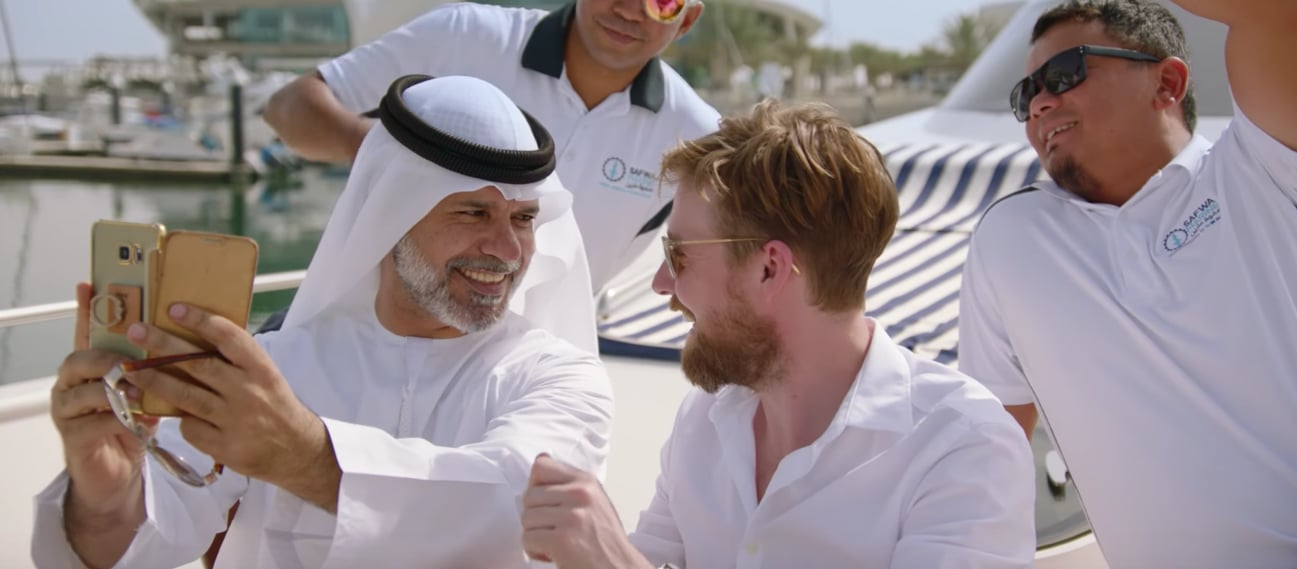 Abu Dhabi may get a bad rap for being less exciting than neighboring Dubai, but in a recent video, it seems that the capital has way more to offer than we though.
In Etihad's newest video, the airline challenges Ricky Wilson to complete 24 activities in 48 hours. The singer-songwriter, TV personality, and frontman of the British band Kaiser Chiefs, who in Abu Dhabi for a layover, accepted the challenge, and took us on a whirlwind tour of the capital city.
Some of the challenges included racing a super car, riding a water slide, going sandboarding, dining in the desert, kayaking in the mangroves, and haggling in the souk (and that's not even half the list!).
In the three-and-a-half minute long video, we really see the best of what Abu Dhabi has to offer, and it's making us want to book a staycation ASAP!