Etihad and Louvre Abu Dhabi
Here's How Etihad Celebrated the Opening of the Louvre Abu Dhabi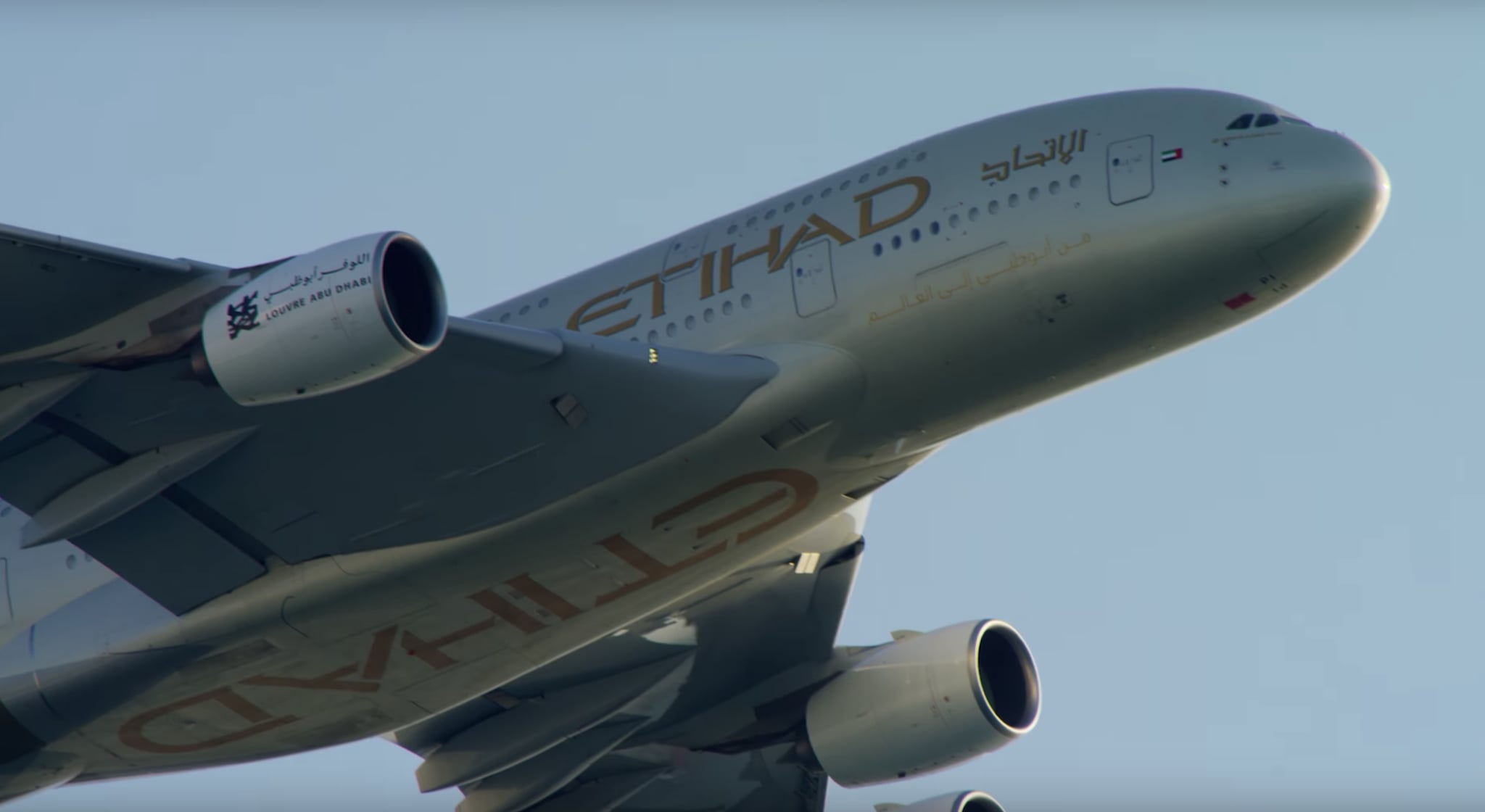 While celebrations kicked off over the weekend for the grand opening of the Louvre Abu Dhabi, the festivities weren't contained only to the ground.
Hundreds of people from all over the world attended the official opening, and they were treated to a surprise low-level fly-by from one of Etihad Airways' flagship A380s.
Etihad is Abu Dhabi's official airline, and the company signed a landmark deal with the Louvre to promote the museum both at home and abroad.
The plane that flew overhead featured the Louvre Abu Dhabi's official logo on each of its four engines.
According to The National, the deal between Etihad at the Louvre includes "branding and marketing, social media, public and media relations, events and in-flight programming.
Peter Baumgartner, Etihad Airways chief executive, spoke about the occasion: "Abu Dhabi can now proudly take its place among the world's foremost cultural destinations, and we, as the UAE's national airline, are poised to play our part in bringing millions of guests to our home to experience this modern wonder of art and humanity first-hand."
See footage of the event below!