Etihad Museum Thank You Wall
Thank You Messages to UAE Military Are Taking Over This Dubai Museum Wall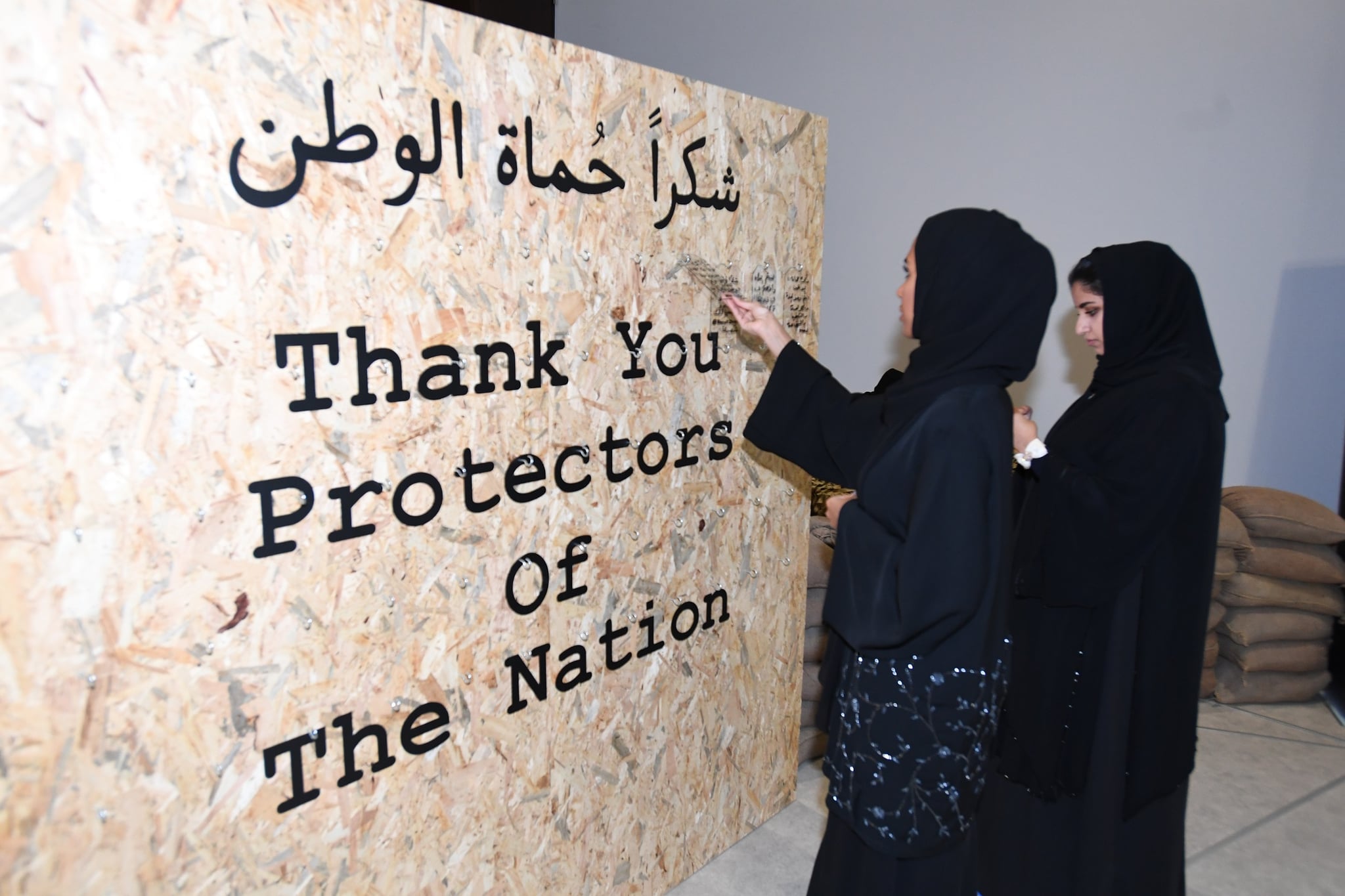 A little thanks goes a long way.
Etihad Museum's current exhibition, "Protectors of the Nation: Sacrifice and Giving," was created in remembrance and appreciation for the UAE Armed Forces, and is letting visitors interact in a unique way.
Visitors can honor the United Arab Emirates Army by signing this wall. A twist on veteran memorial walls around the world, which usually have the names of fallen soldiers, this UAE museum's wall is meant to lift the patriotic spirits of Emirati soldiers who sacrifice their lives for the safety and protection of their people and country.
It's also a way for the government to highlight the country's efforts to spread tolerance, brotherhood and positive values through humanitarian missions, according to the Director of the Etihad Museum, Abdulla Bin Mussam Al Falasi.
The Etihad Museum is open from 10a.m. to 8:00p.m., seven days a week, and entry costs AED10 for those under 24 (it's free for kids under 5 and people of determination) or AED25 for adults 25 or older.
Go show some love.