Etihad to Offer Business Class Perks on Economy
On Etihad, You Can Get Business Class Perks Without the Huge Cost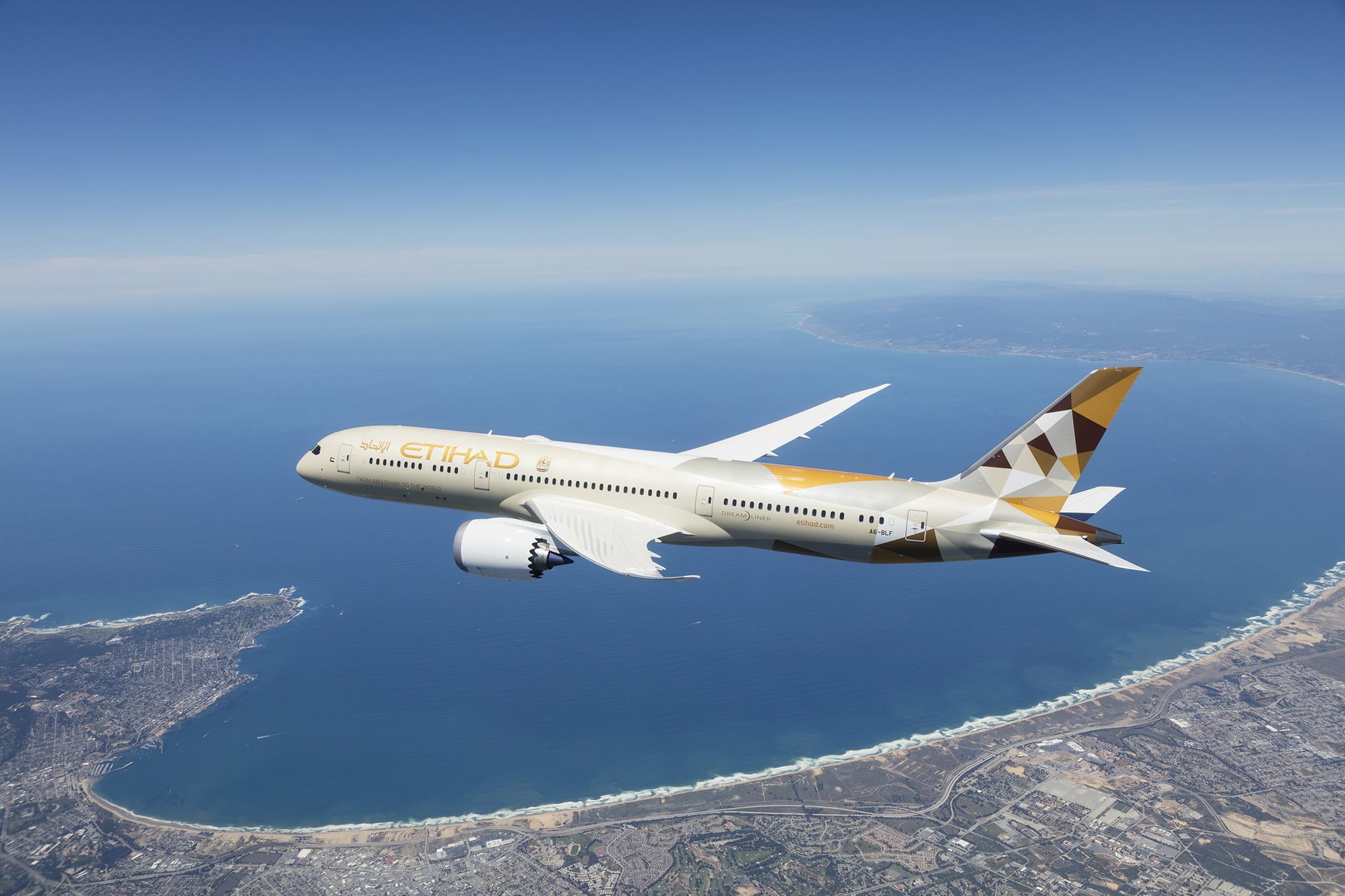 Abu Dhabi-based airline Etihad is regularly named as one of the best and most luxurious airlines in the world, but a new service makes flying Etihad even better-- even if you're in economy class.
Now, on select routes to and from Abu Dhabi, Etihad will begin selling a selection of skincare products, champagne, snack boxes, and even pajamas that had previously only been available in business class.
"I think [Etihad] has done a lot of research into what customers want, and I think a lot of passengers feel that even though they're purchasing an Economy Class ticket, some of those fares aren't the cheapest, but they like what Etihad has to offer. As a result, I think Etihad looked at the feedback and thought, 'If they're happy to pay extra to fly with us, who's to say they won't be happy to pay extra for on-board amenities," said Saj Ahmad, chief analyst at Strategic Aero Research, speaking to Gulf News.
It's not the first time Etihad has made upper class perks available to economy fliers: in recent years, the airline has introduced paid-for lounge access, seats with extra legroom, and even neighbor-free seats for those who hate being cramped on a long-haul flight.
Speaking of the new initiative, Linda Celestino, vice president for guest experience and delivery said "Etihad Airways is always looking at new ways to give our guests more power and control over their experience, through options to customise and personalise their journey.
Wondering what's on the new menu? Christian Lacroix amenity kits, Omorovicza skincare, and Christian Lacroix sleepwear. If you need a mid-flight pick-me-up, Coffee Planet cold brew coffee will also be available for purchase.
Image Source: Etihad