Facts About Sheikh Zayed Grand Mosque
10 Facts About the Sheikh Zayed Mosque You Should Know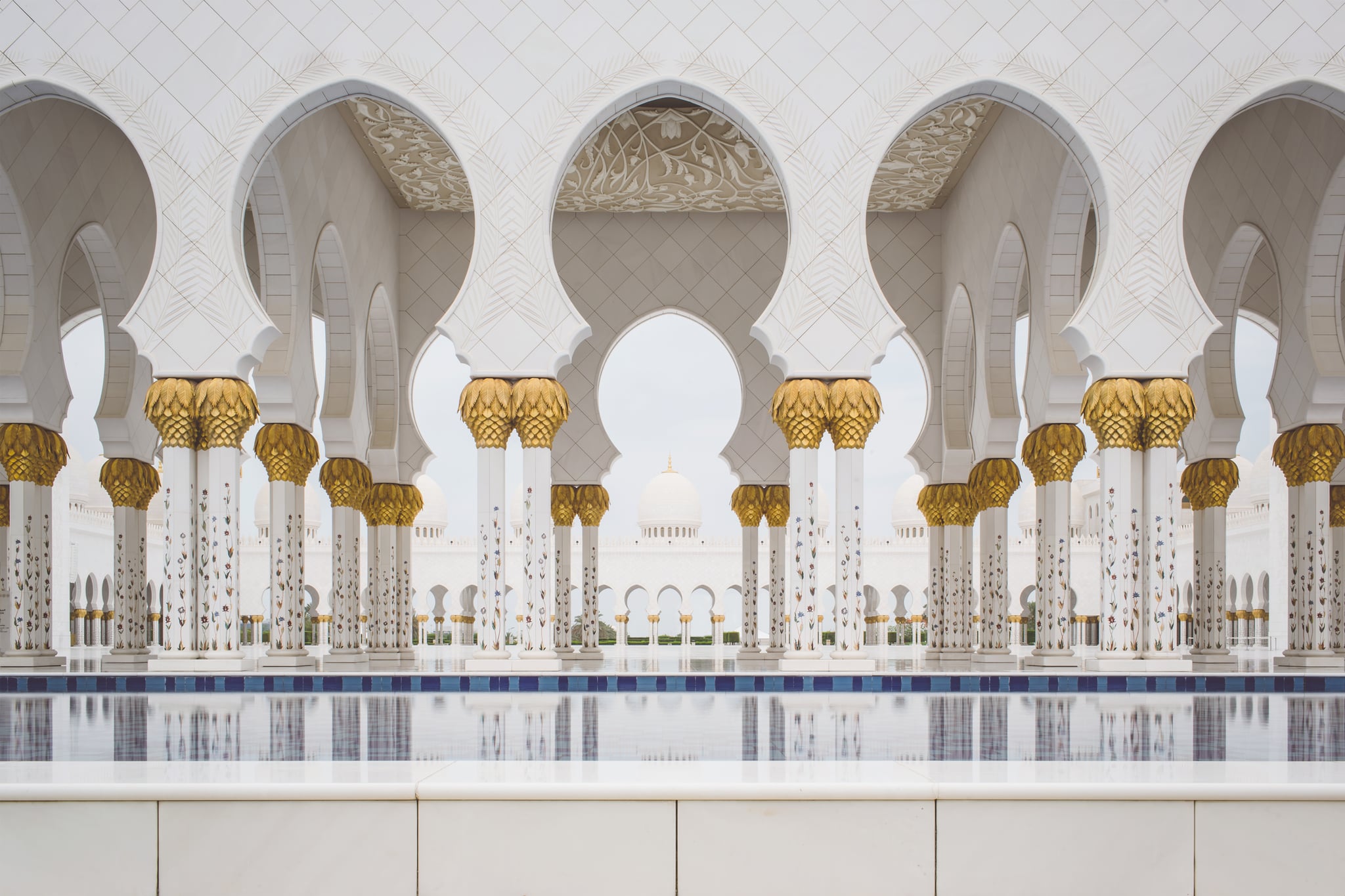 The UAE's pride and joy, the Sheikh Zayed Grand Mosque, celebrated its 10th anniversary yesterday, and it's hard to imagine a time when this landmark didn't exist.
It's not just locals and tourists who go click-happy when visiting the landmark, as celebrities from Selena Gomez to Lewis Hamilton have visited and shared their stunning shots.
The mosque is more than just a chance for selfies, though-- learn everything you need to know about it right here.
1. Construction on the mosque began in 1996 and it wasn't completed until 2006. It took 3,000 workers to finish the project.
2. About 41,000 worshippers can practice at the mosque at the same time. Even when it's not a holiday, about 5,000 pray at the mosque each Friday.
3. The main prayer hall is home to 96 pillars, each of which is inlaid with mother of pearl.
4. Also inside the main prayer hall is a Qubla wall, which faces Mecca and has the 99 names for Allah inscribed on it in Arabic calligraphy.
5. The carpet in the main prayer hall is the world's largest hand-knotted carpet. It took 1,200 workers 12 months to create and another 2 months to transport. It's 5,700 square feet. It was designed in Iran and completed with wool from New Zealand and Iran.
6. There are 82 domes of a variety of sizes throughout the mosque. The inside of each dome features traditional Moroccan artwork.
7. The UAE's founding father and the mosque's namesake, Sheikh Zayed, is buried at the mosque.
8. The mosque's courtyard is 17,000 square meters and boasts a marble floral design. It's considered the largest marble mosaic in the world.
9. The mosque prides itself on inclusivity, and so was constructed with materials from around the world including India, Italy, Egypt, Turkey, Morocco, China, UK, Macedonia, and the UAE.
10. The mosque features a lighting system that reflects the phases of the moon. With 22 light towers projecting 'clouds' on the exterior of the mosque, the light changes each night to mirror the moon.