Fairmont Dubai Magic Carpet Ramadan Decorations
This Dubai Hotel Is Nailing Ramadan Decorations This Year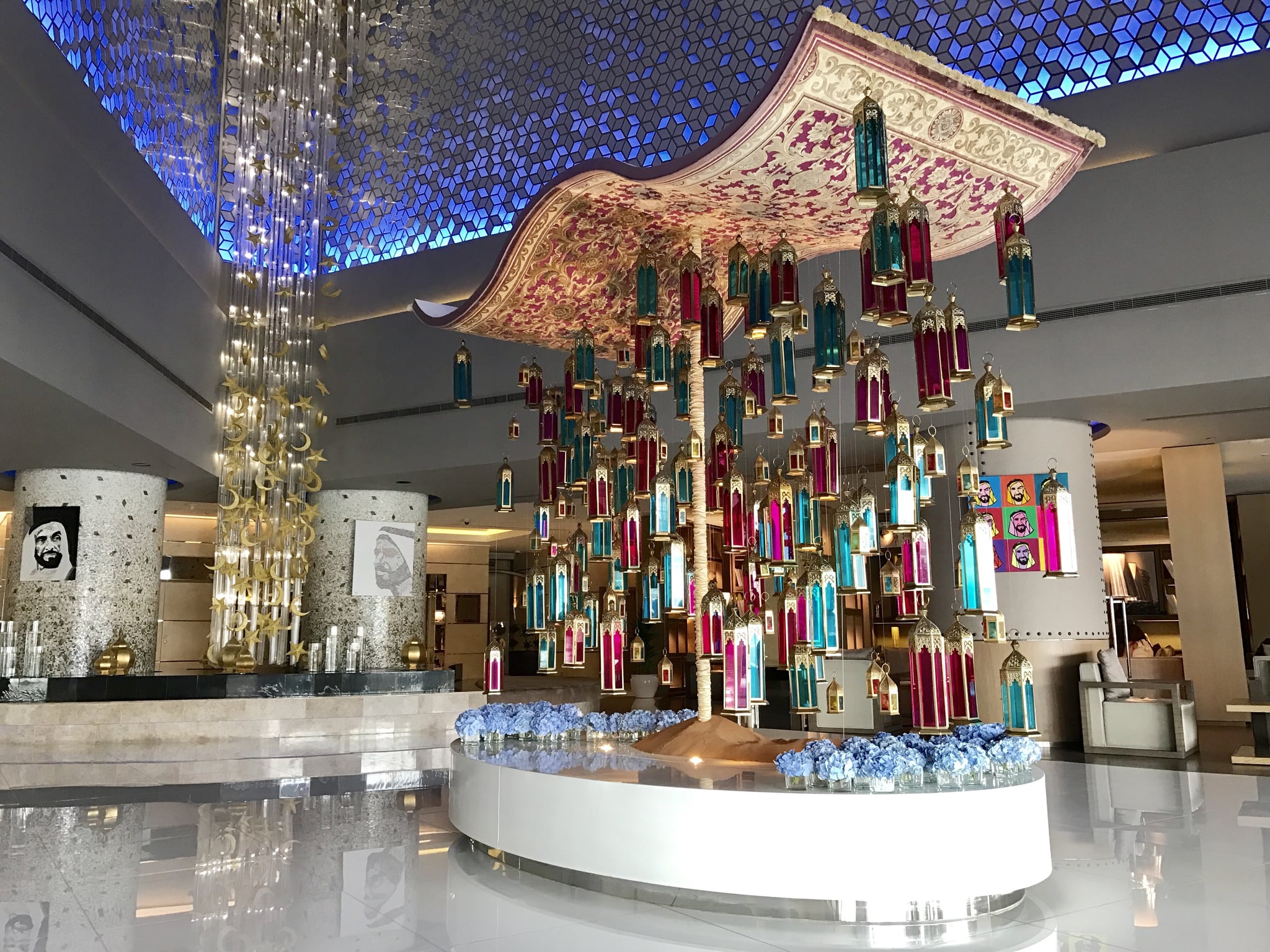 It's almost Ramadan and one hotel in the UAE pulled out all the stops. Fairmont Dubai has taken a page out of Arabian Nights and turned its lobby into a fairytale.
Guests arriving through the lobby will be greeted with a magic carpet "floating" right underneath the hotel's atrium. At 4m long, 2m wide and flying at an altitude of 4.5m, this centerpiece will definitely grab your attention.
Sitting atop the 70kg floating carpet are 150 colorful Arabic lanterns – and they didn't just stop there. The hotel has also included an art exhibition in collaboration with a contemporary crystal artist, Natalie Dagestani, producing five pieces of art to pay tribute the late Sheikh Zayed using Swarovski crystals, pearls, glitter and various mixed media.
Talk about nailing the theme.
Kuddos to the hotel's housekeeping and engineering staff who spent two weeks to complete the installation.