Fatima Al Ali Meets Washington Capitals
This NFL Team Made An Emirati Ice Hockey Fan's Dream Come True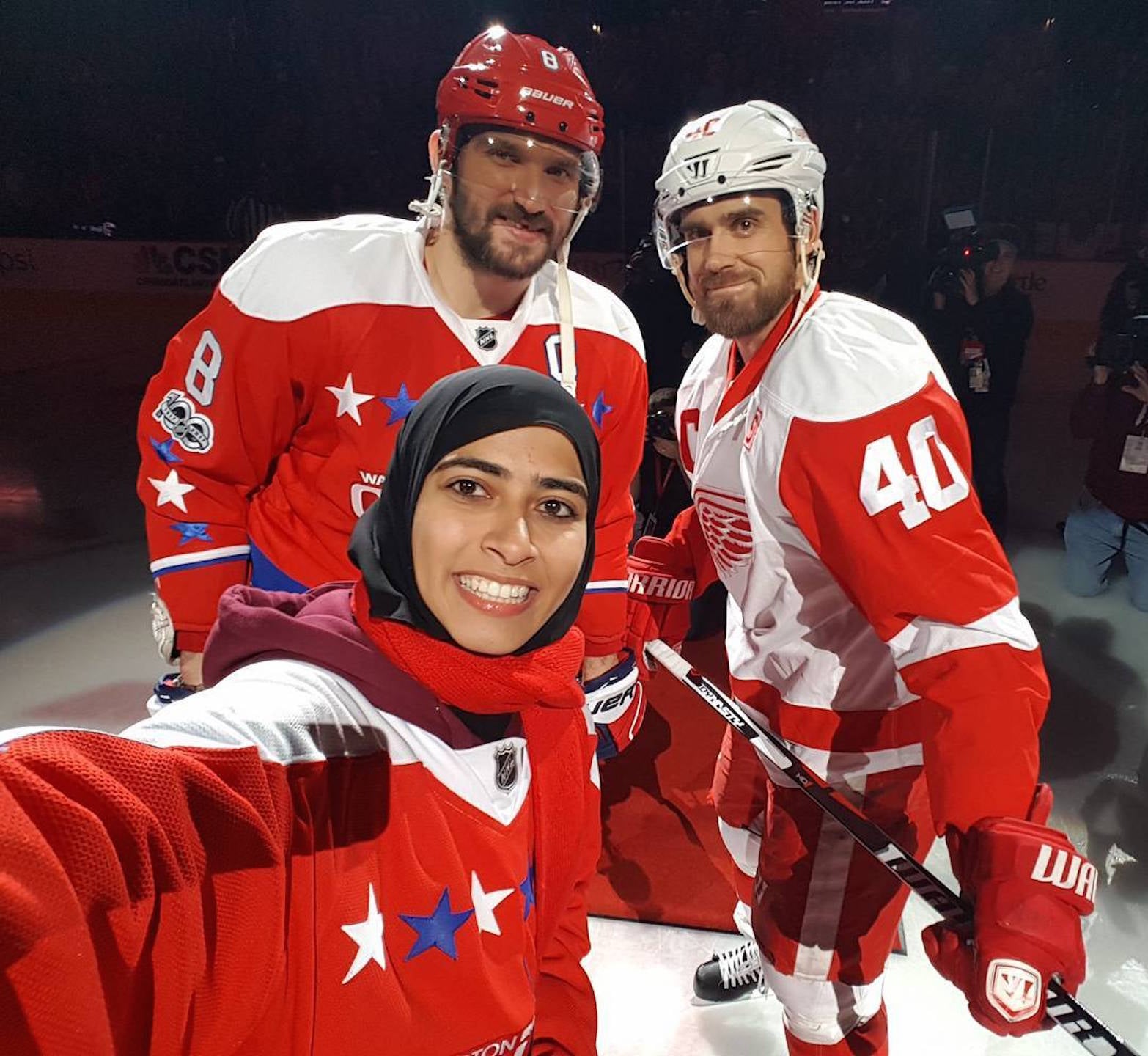 Fatima Al Ali is an Emirati ice hockey player, coach and referee--and, not surprisingly, she's also a huge NHL fan.
But the young hockey player didn't know her dreams would come true when she caught the eye of ex-Washington Capitals player Peter Bondra in November of last year.
Bondra, who was visiting the UAE on a good-will trip, noticed the 27-year-old captain of the UAE's national women's hockey team practicing her puck skills. Impressed by her tricks, Bondra recorded a video and posted it on YouTube. It quickly went viral.
Now, Bondra isn't the only NHL star who's paying attention: earlier this week, the Washington Capitals flew Al Ali out to D.C. to attend her first professional hockey game, making her dream come true. "It's better than a dream," she told CBS news.
The trip was particularly made particularly memorable when, after watching her hero Alex Ovechkin score a goal, she got to meet the player face-to-face.