Fatima's Drawings Wins Award
See The Film About a Child Refugee That Just Took Home a Top Award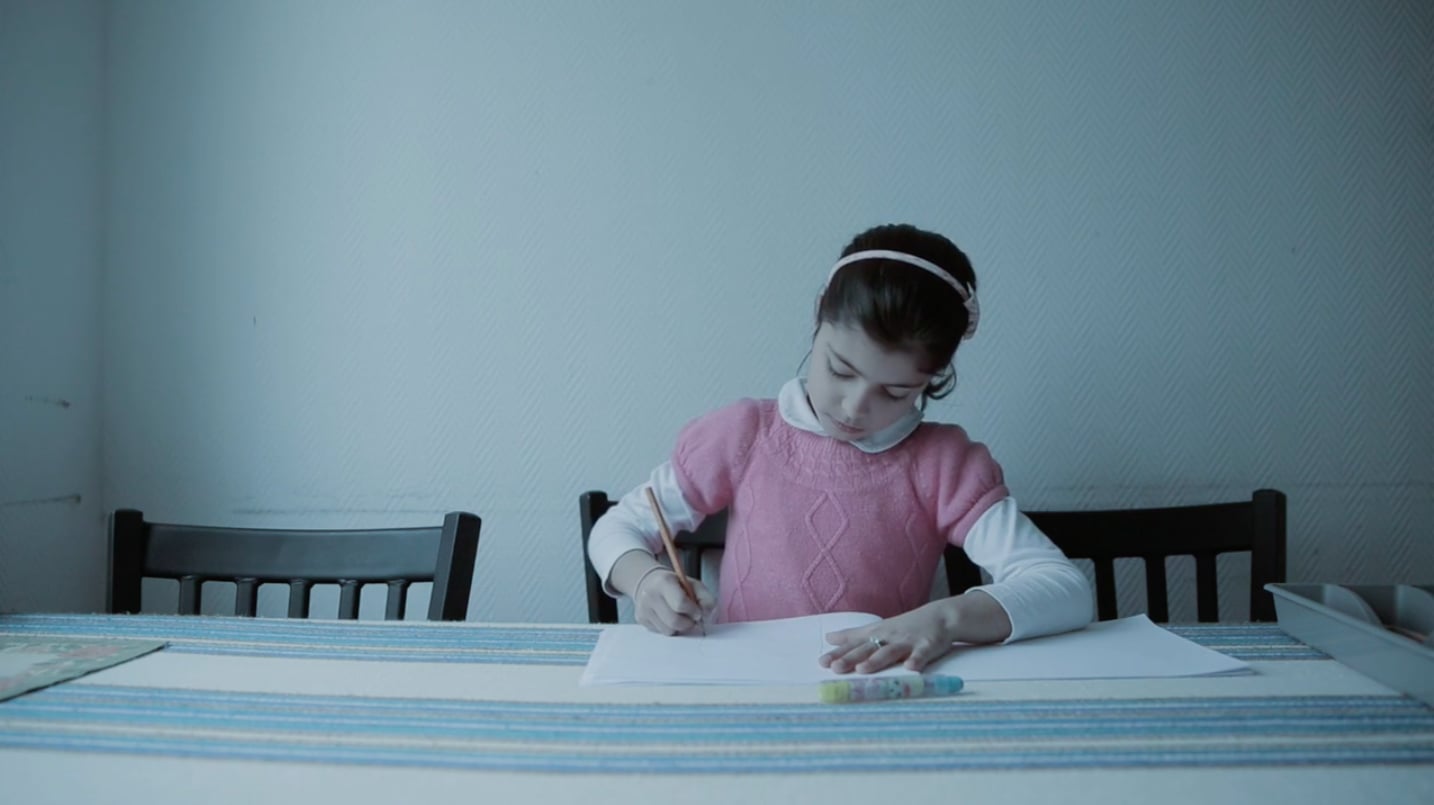 Visa pour l'Image, which is the first International Festival of Photojournalism, just wrapped for the year, and a film about a Syrian refugee took home a top award. Deemed "best digital news story," "Fatima's Drawings" is a five-minute long video that tells the story of one girl's journey from Syria to Sweden.
"Fatima dreams that she is falling from a ship. Together with her mother, Malaki, and her two siblings, she fled from the city of Idlib when the Syrian national army indiscriminately slaughtered the city's civilians," the photojournalist, Magnus Wennman, explains on his Vimeo page. "After two years in a refugee camp in Lebanon, the situation became intolerable and the family was able to flee to Libya and board an overfilled boat. On the deck of the boat, there was a very pregnant woman who gave birth to her baby after 12 hours in the blazing sun.
The baby was stillborn and was thrown overboard. Fatima saw everything. Now Fatima lives in the city of Norberg in Västmanland. She goes to school and loves to draw. Through her drawings, Fatima shows her memories from Syria and her journey to Sweden."
Watch the moving film below to see why it took home this top award.
FATIMA'S DRAWINGS from Magnus Wennman on Vimeo.