Favorite Books Broken Down by Country
This Map Shows The Most Iconic Books in The Middle East and Beyond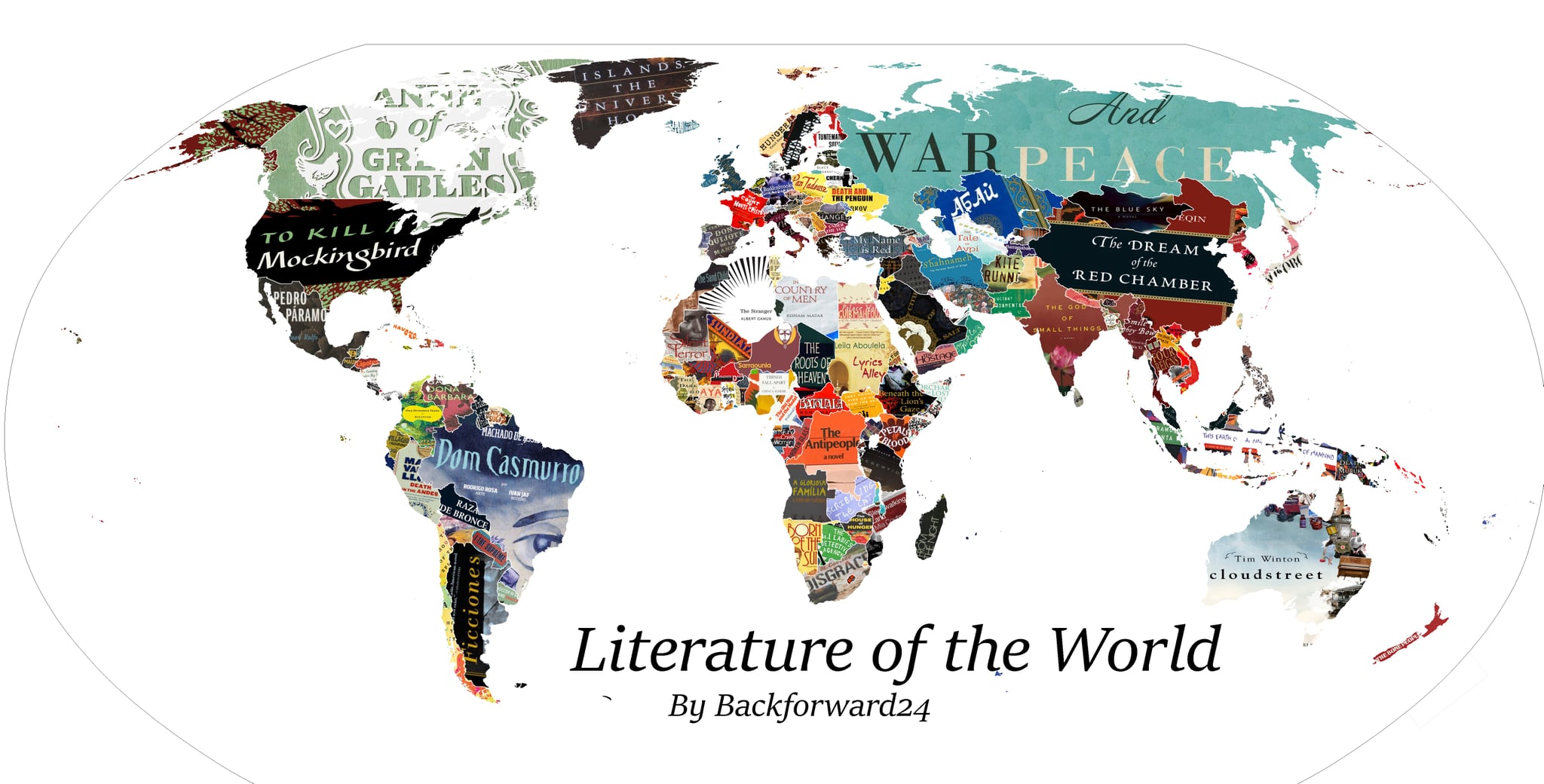 Reddit user Backforward 24 has done every book-lover a favor by creating a beautiful map that shows each nation's most beloved or iconic book.
Using ratings and reviews from sites such as Goodreads and Amazon, Backforward 24 was able to put together a chart mapping each country's literary trends.
Many of the results are not surprising: Russians love the Tolstoy classic War and Peace, while Americans are still reading To Kill a Mockingbird, even 60+ years after its publication. The Irish are reading James Joyce's iconic modernist novel Ulysses; Afghanis continue to read Afghan-American Khaled Hosseini's 2003 bestseller, The Kite Runner.
But what are people reading in the Middle East? We've broken it down below.
UAE
From Amazon: "Set in the 1950s in what is now the United Arab Emirates, The Sand Fish tells the poignant and powerful story of a rebellious young woman trapped in a repressive society—as richly atmospheric a look at Middle Eastern life and culture as The Kite Runner by Khaled Hosseini and Alaa Al Aswany's The Yacoubian Building."
Syria
From Amazon: "Rafik Schami's dazzling novel spans a century of Syrian history in which politics and religions continue to torment an entire people."
Lebanon
From Amazon: "In 2003, Osama al-Kharrat returns to Beirut after many years in America to stand vigil at his father's deathbed. Through Osama, we also enter the world of the contemporary Lebanese men and women whose stories tell a larger, heartbreaking tale of seemingly endless war, conflicted identity, and survival. With The Hakawati, Rabih Alameddine has given us an Arabian Nights for this century."
Kuwait
From Amazon: "Nidali, the rebellious daughter of an Egyptian-Greek mother and a Palestinian father, narrates the story of her childhood in Kuwait, her teenage years in Egypt (to where she and her family fled the 1990 Iraqi invasion), and her family's last flight to Texas."
Saudi Arabia
From Amazon: "Banned in Saudi Arabia, this is a blistering look at Arab and American hypocrisy following the discovery of oil in a poor oasis community."
Oman
From Amazon: "The Turtle of Oman tells the story of Aref Al-Amri, who must say good-bye to everything and everyone he loves in his hometown of Muscat, Oman, as his family prepares to move to Ann Arbor, Michigan. This is acclaimed poet and National Book Award Finalist Naomi Shihab Nye's first novel set in the Middle East since her acclaimed Habibi."