Female Police Officers in The Middle East
The UAE Has More Female Police Officers Than Anywhere Else in the Middle East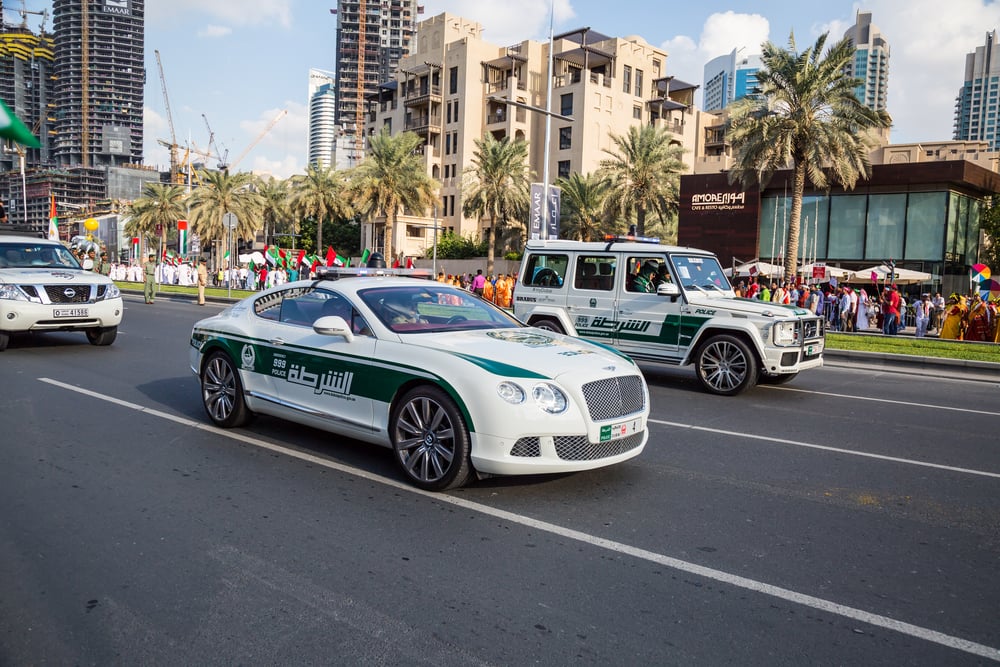 August 28th is Emirati Women's Day, and the ladies in the UAE are giving us lots of reasons to celebrate this year!
One big way we're loving Emirati women in 2017? There are more women in the UAE police force than in any other country in the Middle East!
According to Gulf News, "15,000 women are employed in police forces across the UAE, which makes for the highest number of female officers in the entire Middle East region."
Amnah Al Beloushi, Director of Women's Police Affairs' Office in Abu Dhabi Police spoke to Gulf News about the accomplishment, saying, "More and more females wish to join the police. Now parents enquire from us how they can get their daughters employed in police to protect the society.
"We spread awareness among children through educational institutions and explain cyber laws of the country, and provide training to parents for protecting children from misuse of social media as well as being abused," she continued.
One of the perks of being a female officer in the country, Al Beloushi points out, is that families are more willing to talk to a female police officer than a male. "When we meet a family at their home, particularly women and children, they feel more comfortable to share a lot with a female police officer. The society accepts female police officers more than male officers," she said.
Let's hope other countries follow in the UAE's footsteps by adding more women to the workforce in every sector!