Finolhu Maldives Review
You Don't Have to Be a Rockstar to Visit This Maldives Resort but It Helps
Leonardo DiCaprio, Paris Hilton and Robin Thicke … just a few of the famous names who have visited Finolhu. Unlike many other places in the Maldives, the resort is known for their party island vibes and I got to experience this first-hand when I visited.
After recovering from an international flight in their private lounge, shared with sister property Amilla Fushi, I flew in on a seaplane from Male International Airport and it was only a 30-minute trip. I thought looking down at the atolls (ring-shaped coral reefs) was breathtaking – until we actually arrived at the beautiful island.
Greeted by no fewer than six staff members, we cooled down with cold washcloths before being taken to mission control to check-in and get a mini-tour of Finolhu by buggy. One of the first things I noticed was how colorful the place is in comparison to others in the Maldives – blue and pink 60s camper vans, plus blinged-out sheep instantly indicate that the resort is more about having a fun and laid-back time than being waited on hand-and-foot.
Don't get me wrong, I was treated like how I imagine their star guests are on a daily basis, even when they're not at Finolhu. But if you want to take a buggy around the island, you can simply go to the buggy stop, rather than waiting for a butler to collect you, for example. It's the ideal option for people who want to visit the Maldives but don't want to be fussed over too much. So it makes sense that celebrities are in love with it, and the Rockstar Villa is the ideal place to stay if you want all the fun and frolics with a tad more privacy than the other accommodations and a lot more fabulousness. Check out the video above to see how awesome the patio alone looks.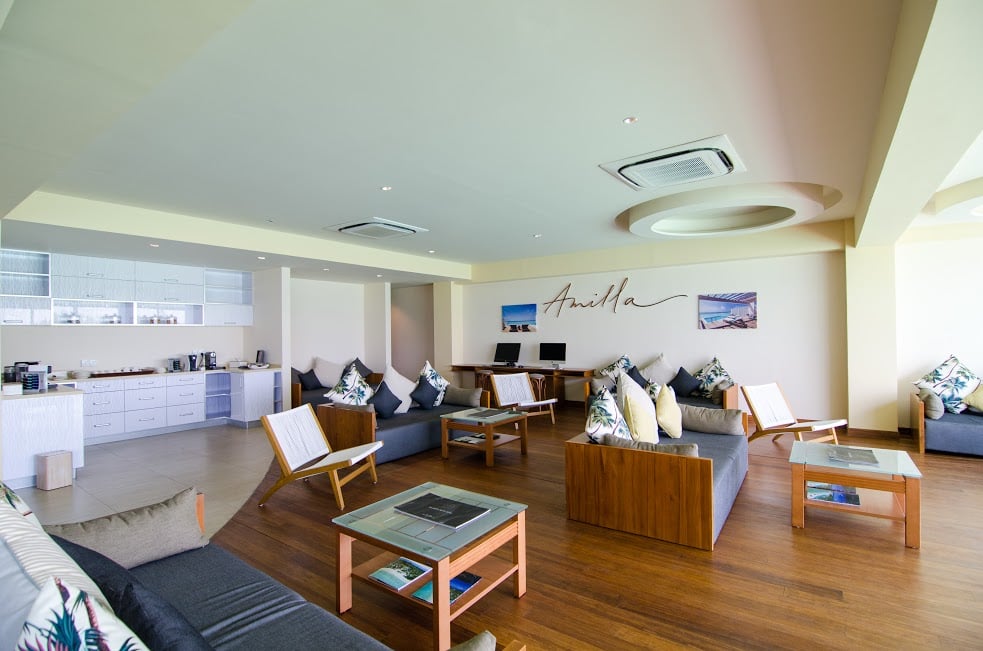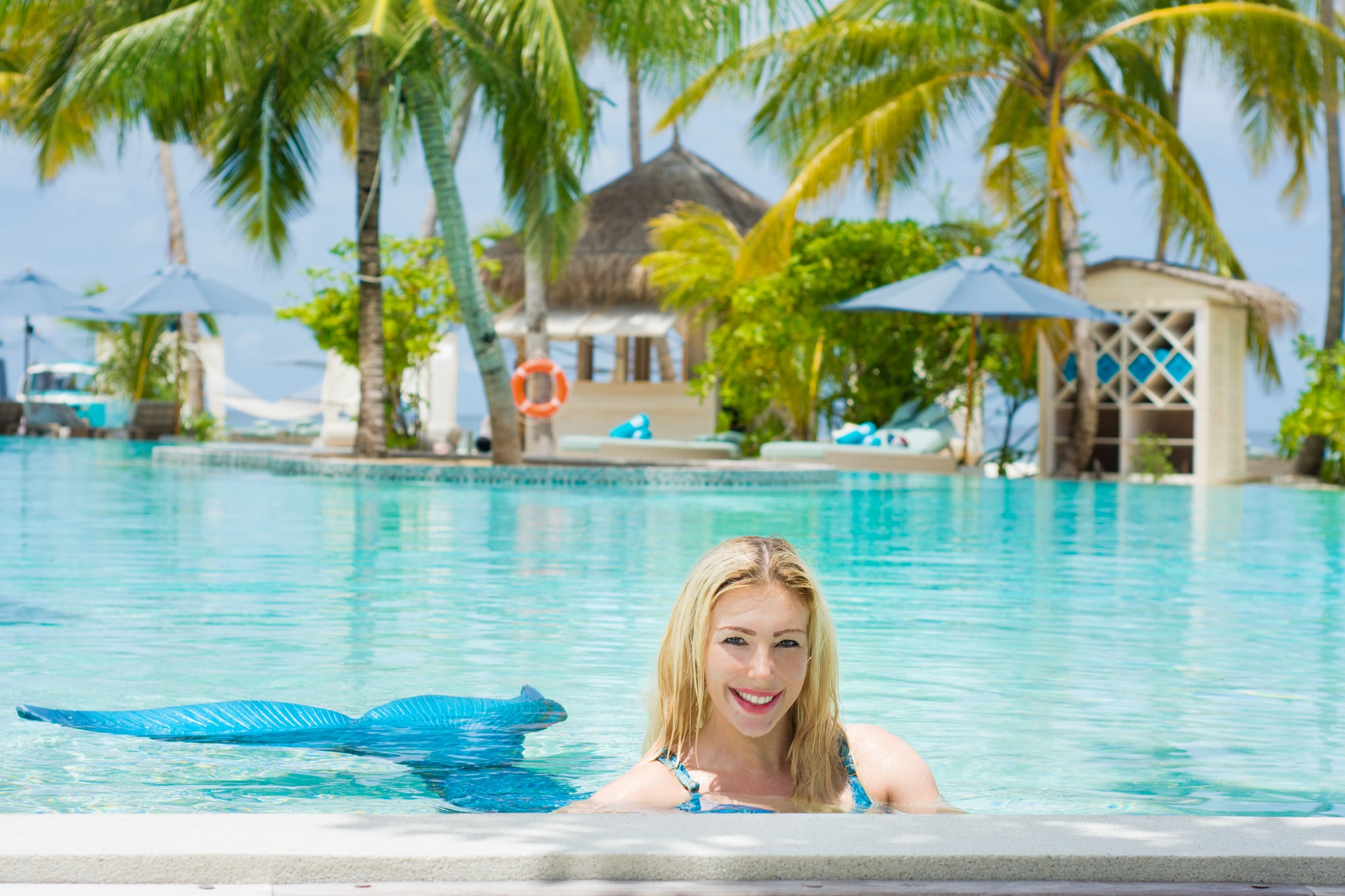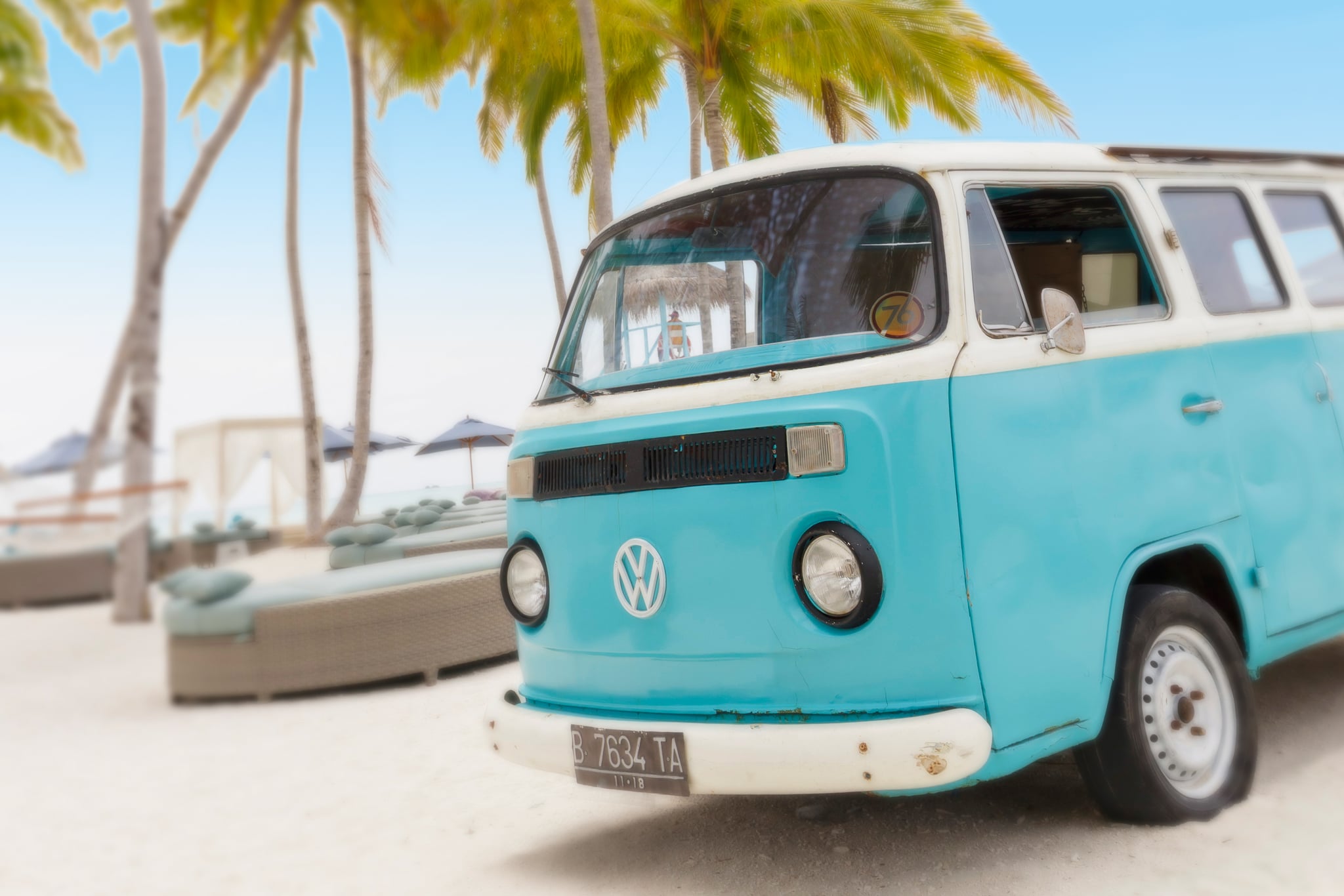 I, on the other hand, settled for an overwater lagoon villa – the more modest version the two-bedroom Rockstar pad, located at the end of the pier. Without a pool (you can also book one with a pool for a slightly higher price but there there's also the beach club pool to mingle at), however who needs one when you have the stunning lagoon to take a dip in?
It was surreal waking up in the morning to see flying fish at the bottom of the ladder which leads down to the lagoon, it's also a a pretty cool spot to see the sunrise. The ocean-side overwater villas showcase the sunset but there are plenty of other places around the island you'll want to be at to see that.
Speaking of, Finolhu has it's own time zone, so I was kind of forced to make the most of the day. Being two hours ahead of Male time means I was actually awake to see the sun come up and prime sunset time was during dinner on the beach, not when I was busy showering off sand from a busy day. Genius! Even if guests are a bit tardy, views from the bathtub are out of this world; depending on which side you're positioned, you can see seaplanes taking off, boats sailing in the distance, and even a fire show at the Fish and Crab Shack (their seafood restaurant located a 20-minute boat ride away or long walk down the sandbank) if you squint.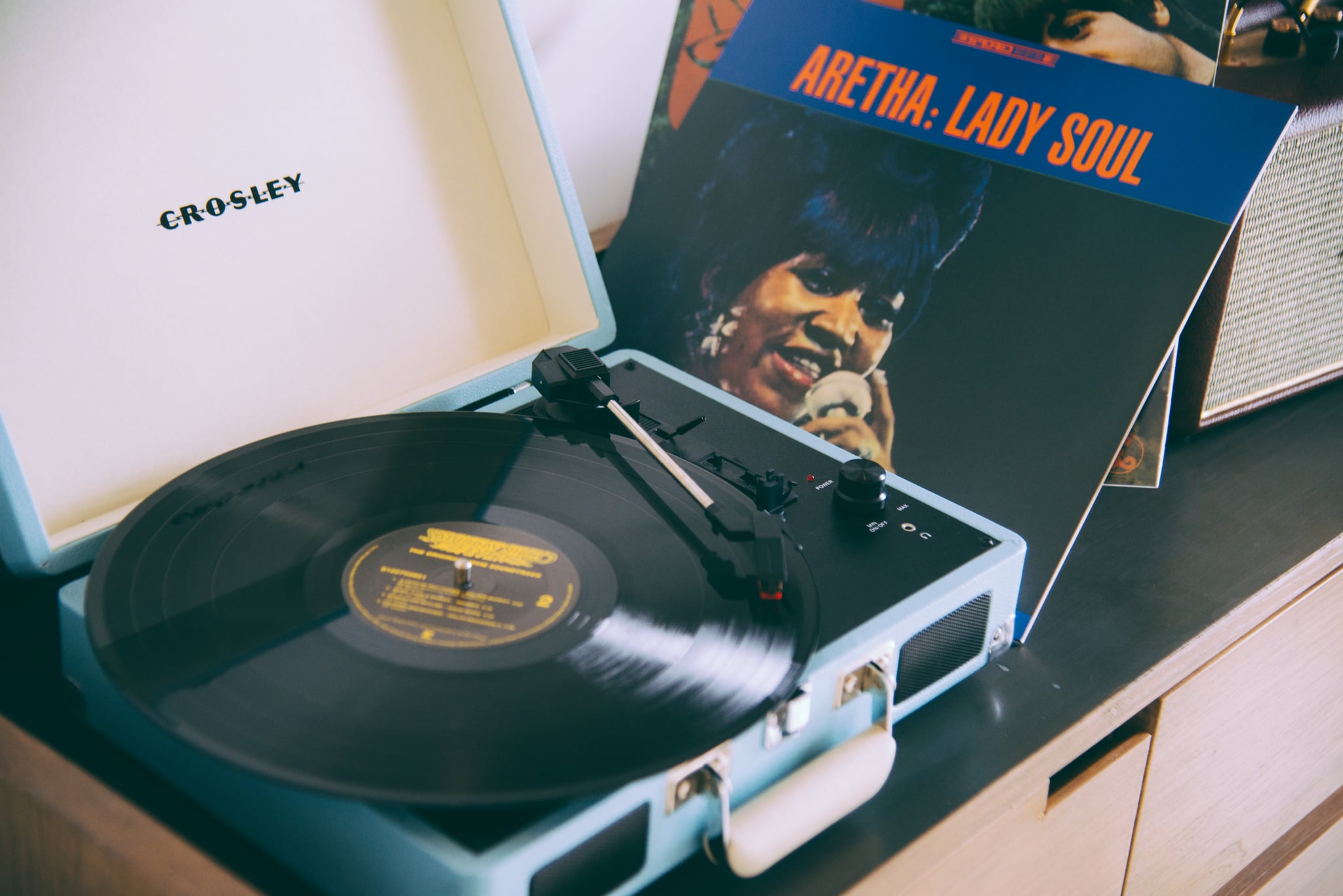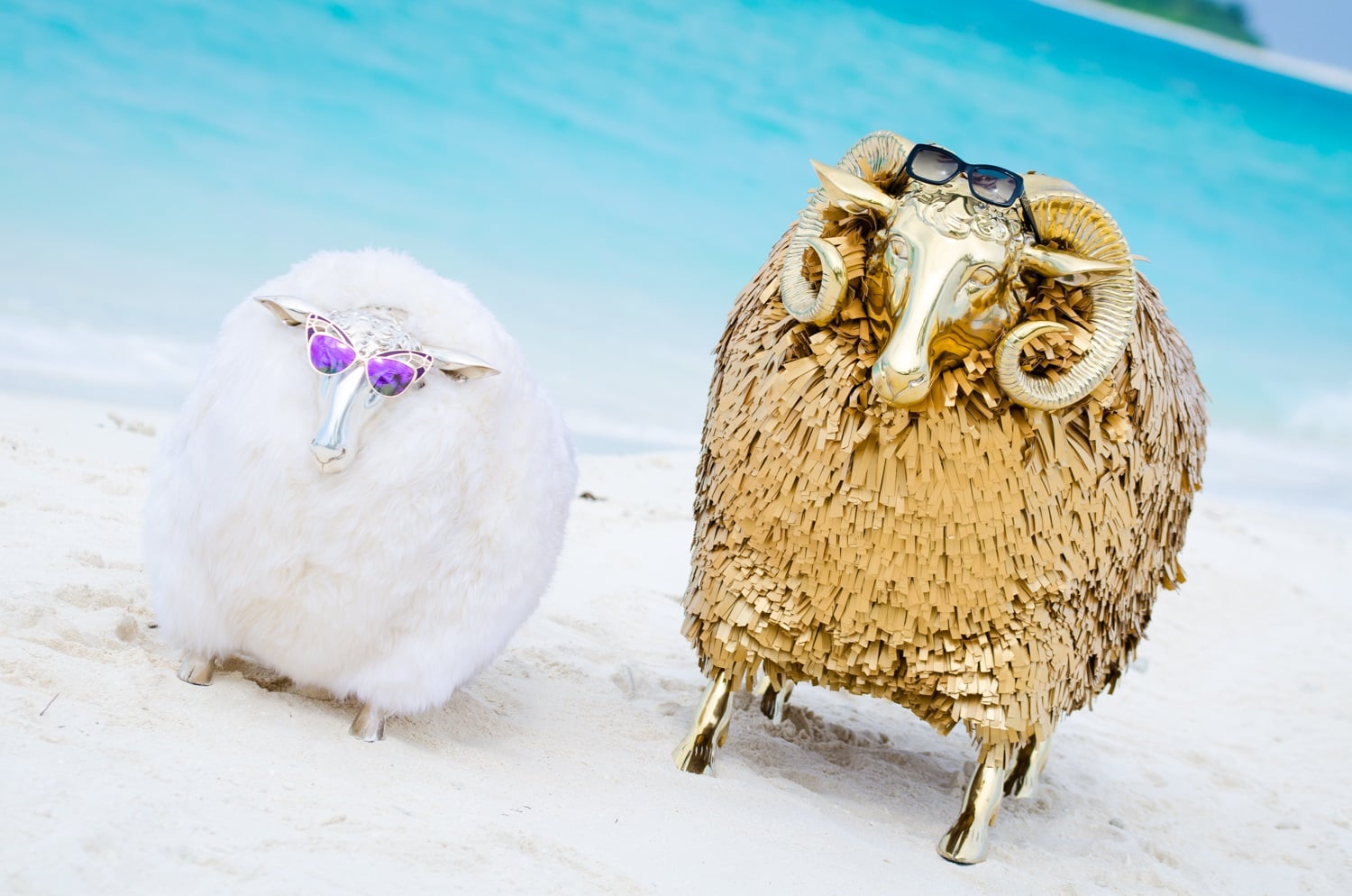 Seemingly standard the Maldives is both indoor and outdoor showers, so in all the excitement I consciously had to make sure to actually leave the villa for more Instagram opportunities. With hammocks on the beach and gorgeous views from every restaurant (Baa Baa Beach Cafe for an international buffet Baa Haa Grill for North African food, and Kanusan for Cantonese delights), there's a lot to capture on camera.
At the latter venue, I'll never forget grinning at needle fish below only to be shown an octopus for the first time, then noticing … a shark! And that's not the only creatures you'll find in the water: 1OAK Beach Club boasts mermaids in the pool, acrobats and some of the best parties in the Maldives.
So it's only fair to have a great spot to wind down. The Cove Club is their spa which is anything but typical. As much as I love classical tunes to send me off to sleep during a massage, I was impressed to find a great selection of music to choose from. With each cabana room named after a diva – think Aretha, Kate, etc – I opted for the divas soundtrack for a change as I enjoyed the Jet Lag treatment.
And with that remedy to adjusting to time zones, I was off again. But I'll definitely be back.