First Emirati to Speak on a Global TED Stage Is a Woman
The First Emirati to Speak on a Global TED Stage Is a Woman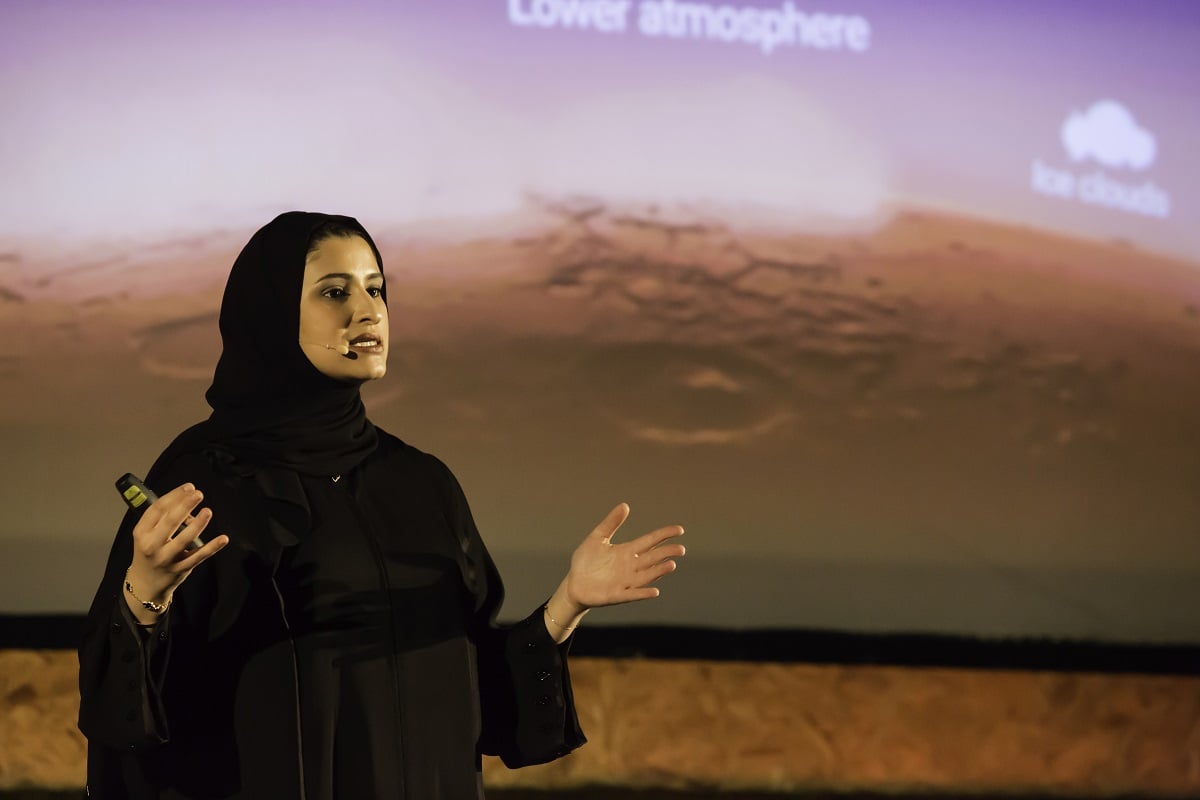 There have been some excellent TED talks that will inspire women of the Middle East, but until now, no one from the United Arab Emirates has had the chance to grace the global TED stage.
So it's pretty huge that someone from the country will be speaking at the TEDWomen event taking place November 1-3 in New Orleans, Louisiana, telling the audience all about the UAE's Mars Mission Hope project. As the name of the event suggests, representing the country is a woman, Sarah Amiri, who is the Science lead on the mission.
She first spoke for TED at the smaller TEDxSalon on Dubai's Alserkal Avenue in November 2016, but now Sarah's going international. To celebrate the win for Emirati women Nadi Al Quoz (in the same neighborhood she first spoke for the company) will be throwing a screening party on November 2 at 5.30 p.m.
"It's easy to throw an all-female festival and then use that as an excuse to keep running a male agenda, so for me, as curator of TEDxDubai, it was important to give all women speakers the same opportunities as men in front of a mixed audience," TEDxDubai curator, Natascia Radice said. "I don't know why it's still not the norm everywhere - it's better for the energy and for the purpose of spreading ideas! But this live stream party is a major and happy exception. In fact I couldn't be happier or prouder to cheer for Sarah Amiri hosting our first TEDxDubaiWomen."
TEDxDubai was the 18th TEDx in the world and the first in the region, so much like this year's theme of "Bridges" it bridged the gap for people who wanted to know more about the Middle East.
"In 2009 when we launched the first event we wanted people around the world to hear about Dubai not because of the financial headlines, but for the culture and ideas that were growing here," she continued. "We wanted to export ideas from Dubai to the rest of the world, and put an Emirati on the main TED stage, and now we've done that. When Sarah takes to the stage, she will represent so much to so many."
To join the screening, register at www.tedxdubai.com before the 100 spots fill up fast.