Flying Cup JBR Dubai
A New Dubai Attraction Lets You Go For Drinks Inside a Flying Cup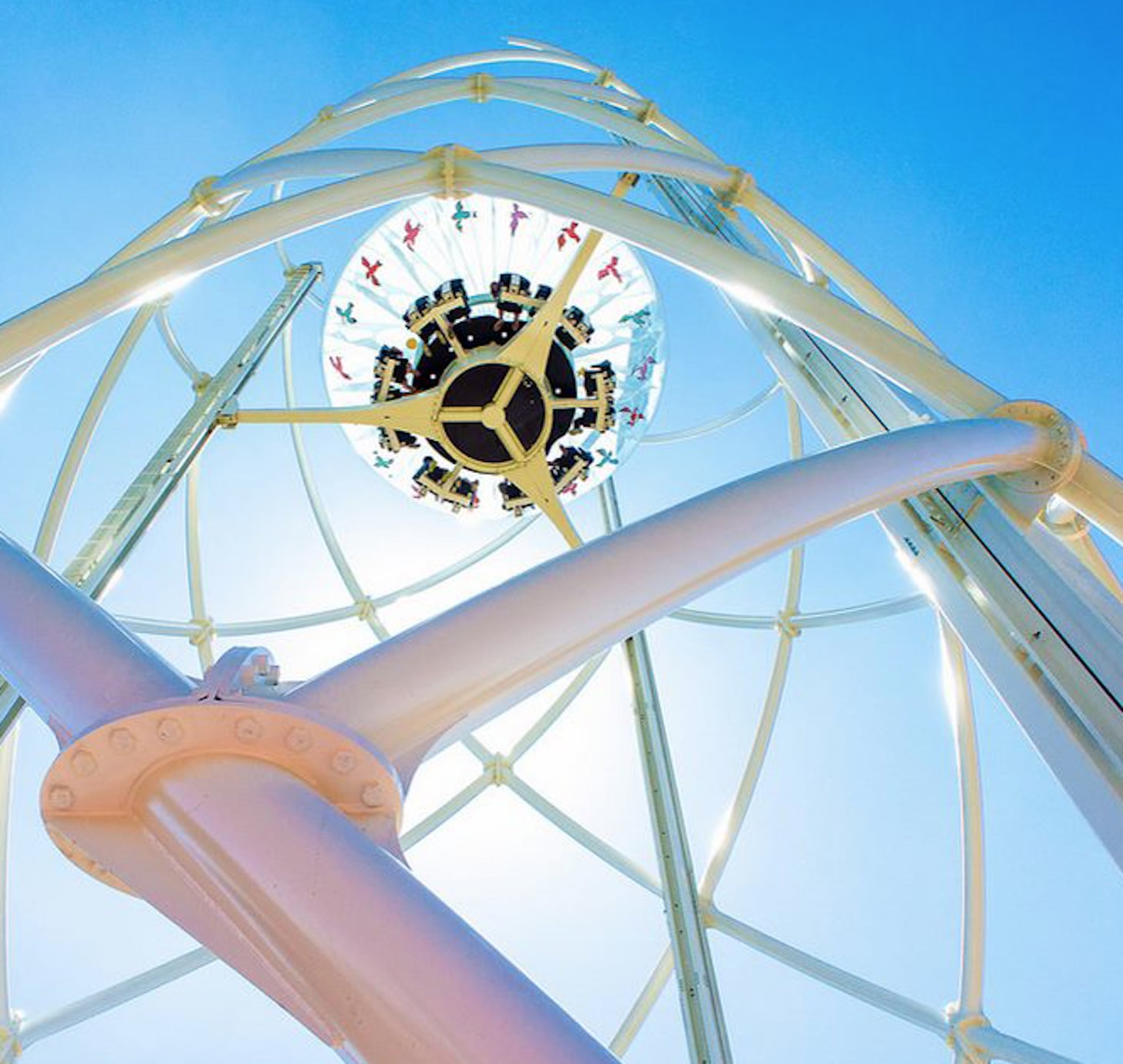 Last January, Dinner in the Sky was all the rage, and this year going out has been taken to the next level. Flying Cup invites guests to enjoy their "favorite drink with friends and family for a complete multi-sensorial experience" and it looks just as good as it sounds. Images on their website show what it's like to enjoy a "bird-like sensation of freedom" while sipping on a refreshing beverage and enjoying 360-degree panoramic views of the surrounding JBR neighborhood and beyond in Dubai.
Since its located on the beach it makes a great option for birthdays, corporate events or just a night out with a twist!
Ticket prices start at AED75 and kids as young as 4 years old can take part as it hovers 40 meters above the ground. Located next to the Roxy Cinema, it's open 10 a.m. to midnight Sundays to Wednesdays and 10 a.m. to 1 a.m. Thursdays to Saturdays.
With its rival Dinner in the Sky flying 50 meters up, it's a slightly lower experience (if that makes it any less scary) but it's also way cheaper than the AED599 afternoon tea, AED699 lunch and AED799 dinner options from the aforementioned.
It's "coming soon" according to the website so it's time to decide whether your stomach can handle those dangling feet!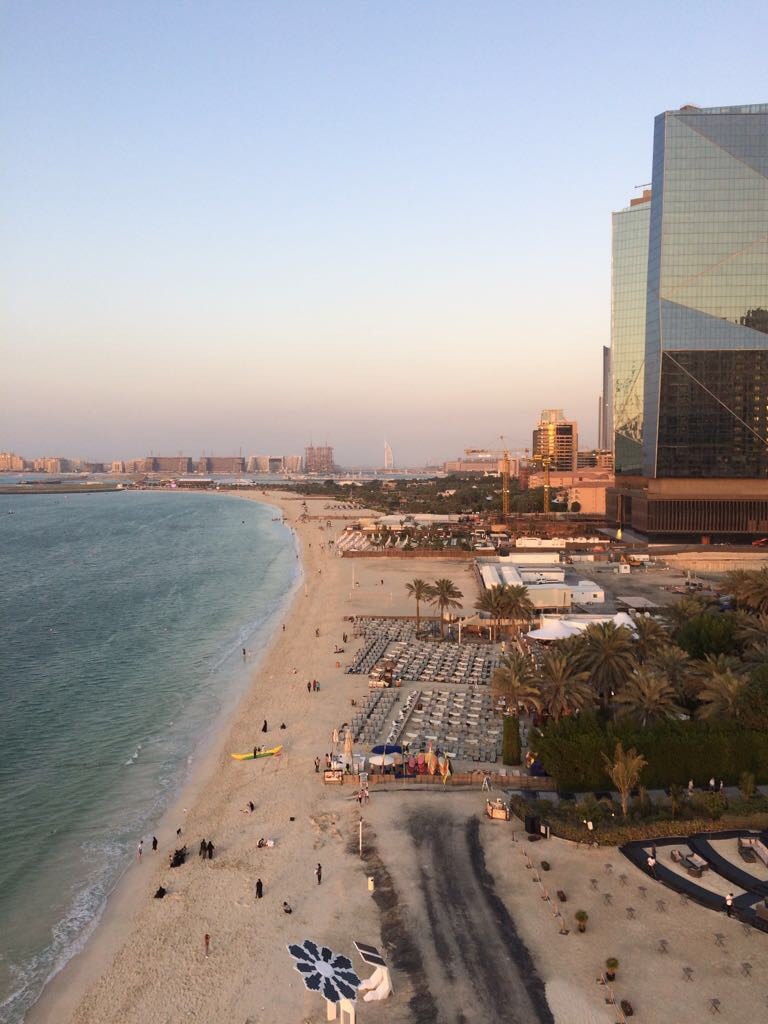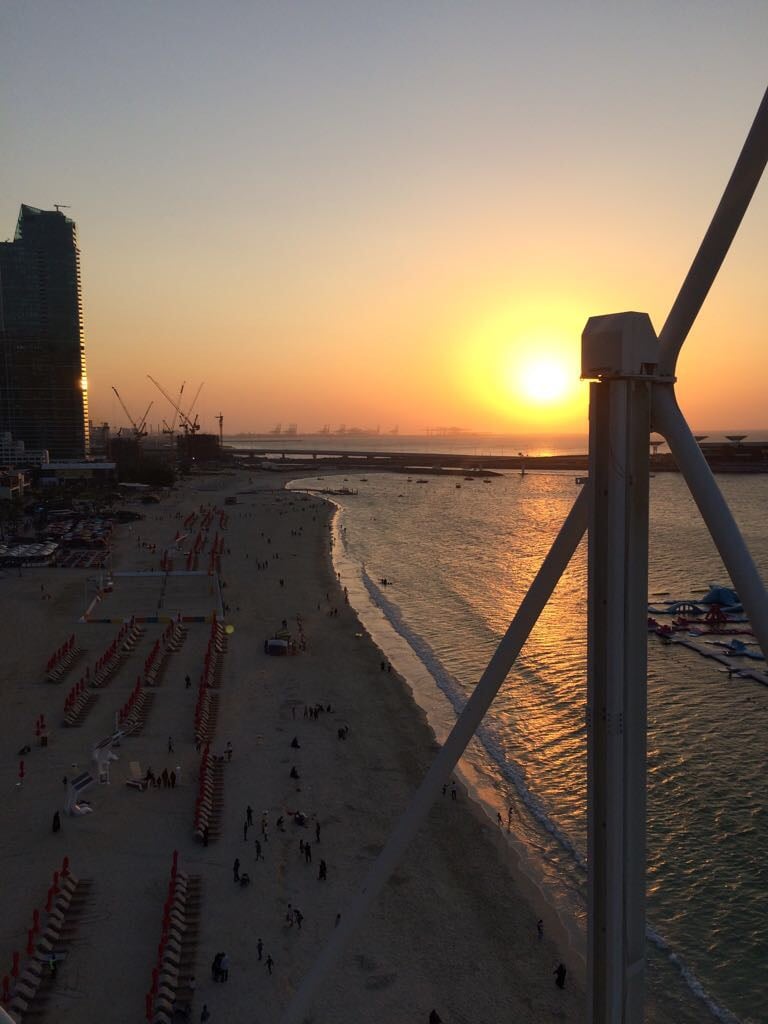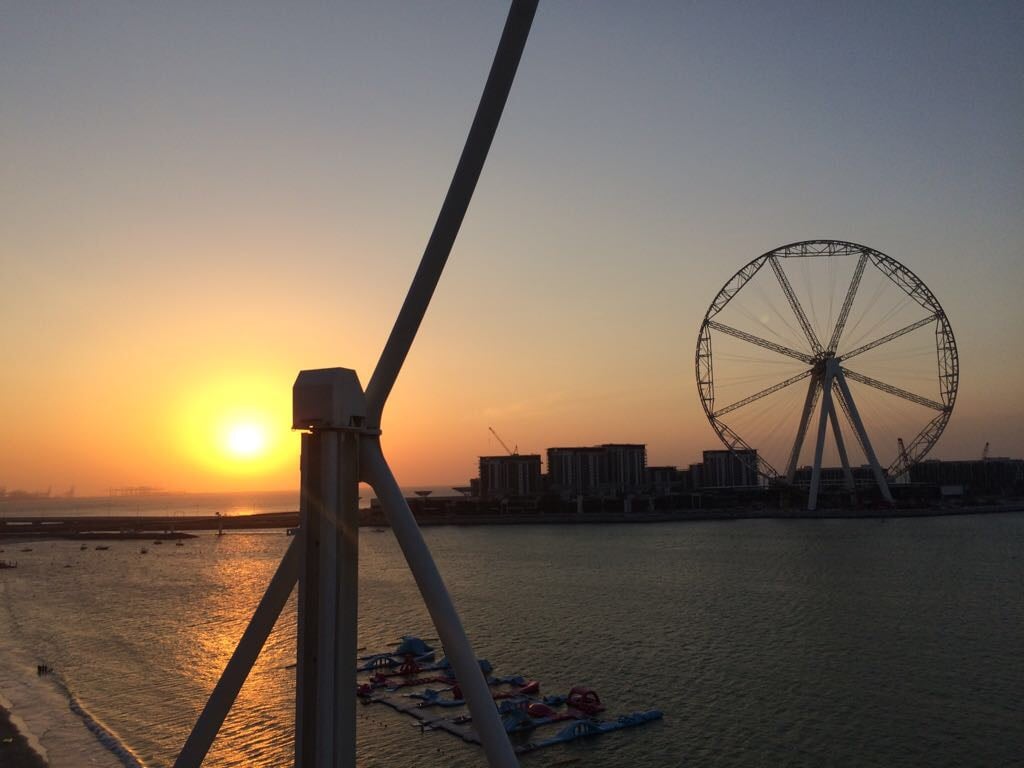 Image Source: https://flyingcup.ae