Founder's Memorial Abu Dhabi
The Founder's Memorial Has Finally Been Unveiled and It's Absolutely Stunning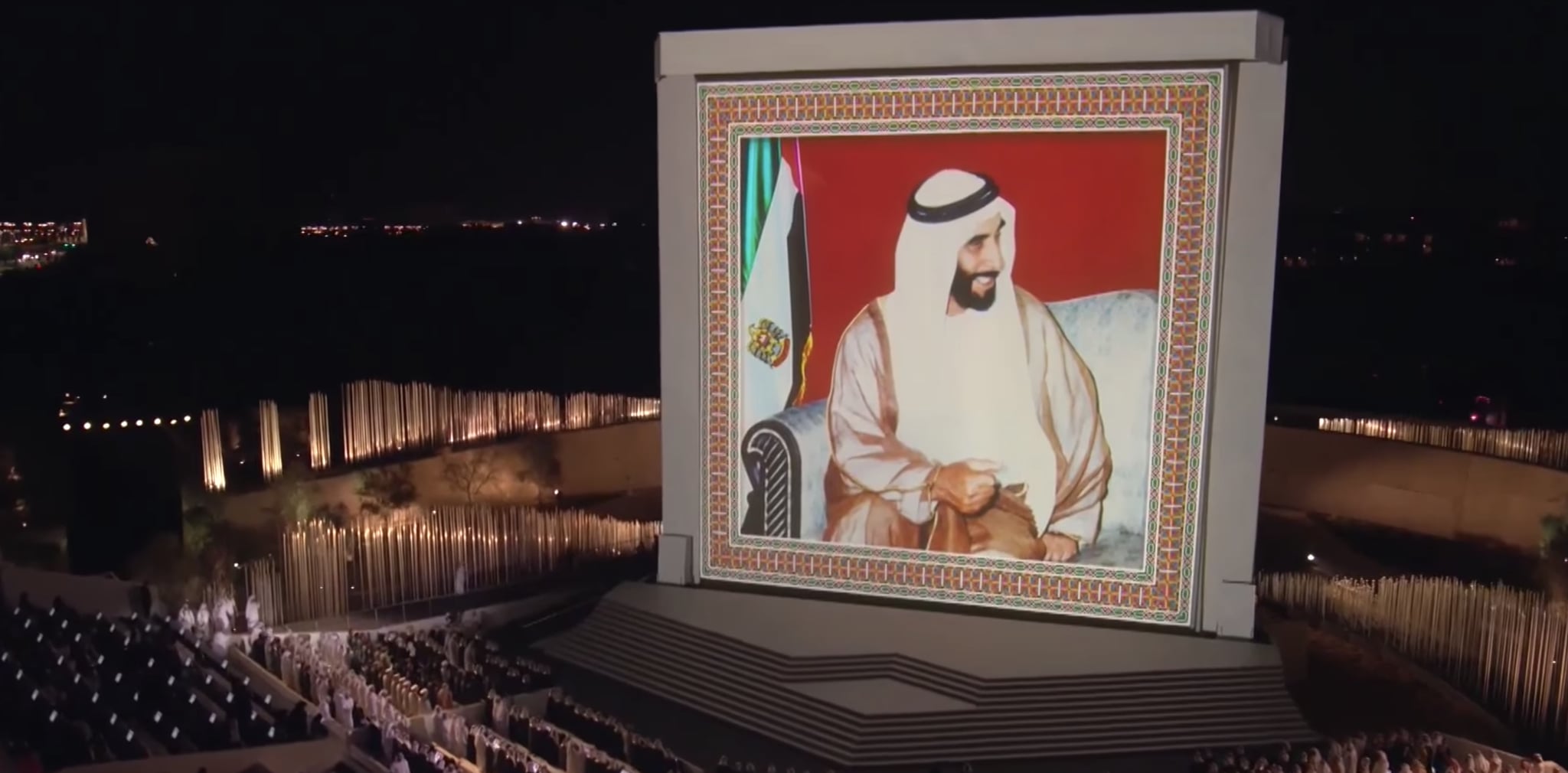 Now that the Year of Giving has come to an end, the UAE has ushered in 2018, or the Year of Zayed.
The aim of this year's theme is to honor the nation's founding father throughout the year that he would have turned 100, and the festivities kicked off on New Year's Eve with a laser light show at the Burj Khalifa that paid tribute to the late leader.
While throughout the year, the aim will be to introduce people to the vision of Sheikh Zayed as well as the history of the nation, a new monument in Abu Dhabi will ensure that the Sheikh's legacy lasts longer than through this year of remembrance.
The memorial will house rarely-seen footage, as well as personal stories and artifacts relating to the Founding Father, The National reports.
It will take up 3.3 hectares, and will be surrounded by plants native to the UAE and the Arabian Peninsula--a nod to Sheikh Zayed's commitment to protecting local flora and fauna.
At a ceremony announcing the memorial, Sheikh Mohammed bin Zayed said, "[the name] Zayed is engraved with the letters made from light in the hearts of millions and has won the respect of the world for his wisdom."
Now, the world has finally gotten a glimpse of the memorial, as it was unveiled in an official ceremony in Abu Dhabi last night.
The site is not yet open to the public, but it will be this spring.
Sheikh Mohammed bin Rashid called the memorial "an important message that links future generations to the memory of the leader who laid the foundations of the nation.
"It is a message that the youth must absorb and work to achieve in various sectors to continue the process initiated by Zayed and the UAE's founders and to build the future of a country that wants its citizens always to excel," he said.
"Our connection with Zayed was that of a father to his son, a leader to his people and a man to his homeland, Sheikh Mohammed said. "It is a close connection, an extension of the love of the founder of our union, which has grown over the years. We pride ourselves on this love and hand it down to future generations."
See a video of the unveiling below and get ready to visit this spring!