Four Season Riyadh Launches Extraordinary Experiences Dinner
A Saudi Hotel Is Giving Guests This Extraordinary Dinner Experience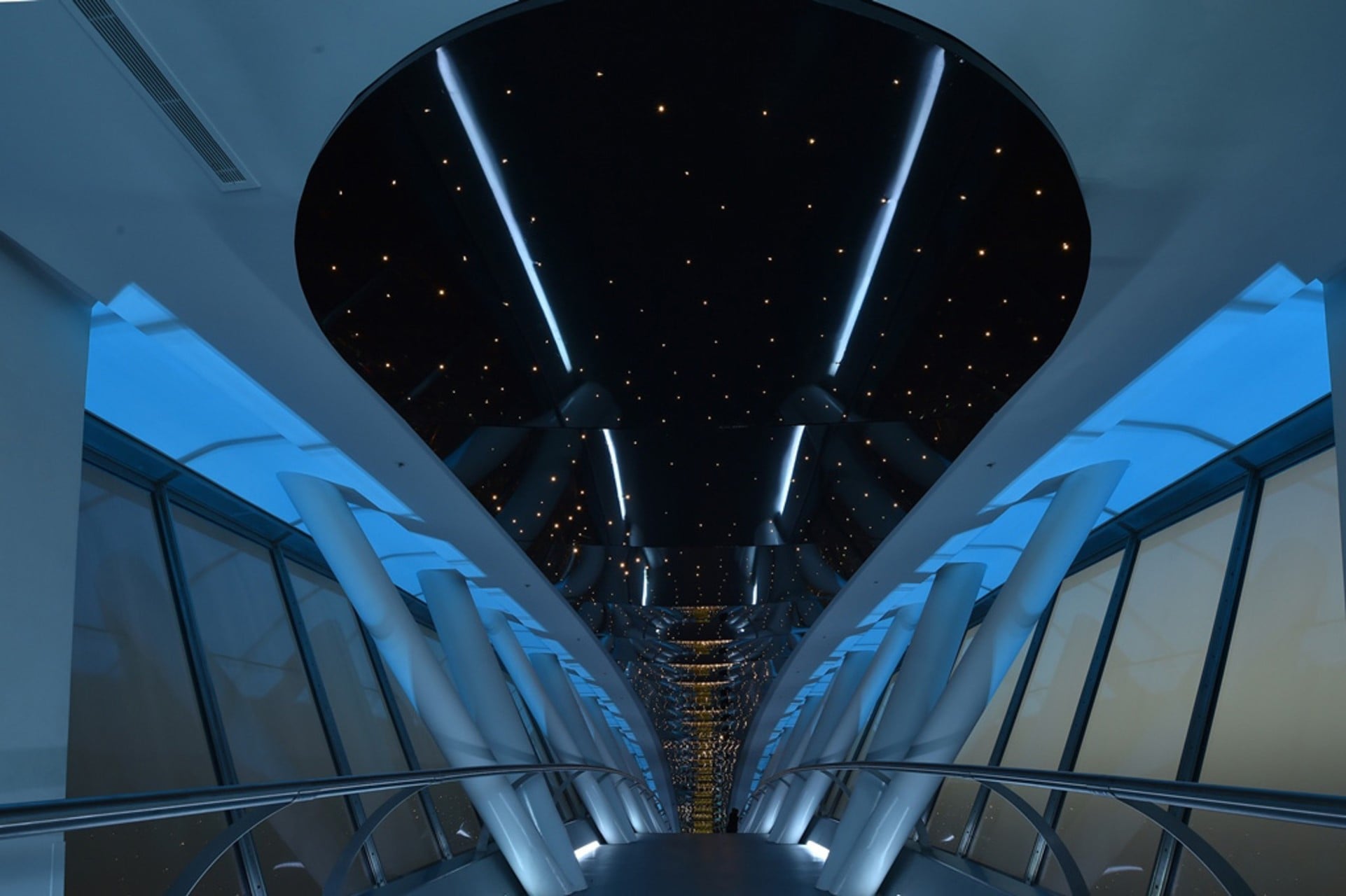 With unpredictable weather and hardly any spare time to get out and about, dinner under the stars might sound like something from a dream for some people. But one Saudi hotel is bringing the experience closer to home. Guests at the Four Seasons Hotel Riyadh will be able to have an extraordinary dining experience on the 99th floor of the Kingdom Center.
The iconic 300-meter high building will give those booking private access to a 65-meter-long curved indoor bridge which lies underneath twinkly stars. The Sky Bridge will be reserved exclusively for guests for two hours from 7pm to 9pm, and they'll be served a three-course set menu prepared by Executive Chef Ahmed Fawzy. Launching this month, it's the only hotel to offer the experience with gorgeous views of the city.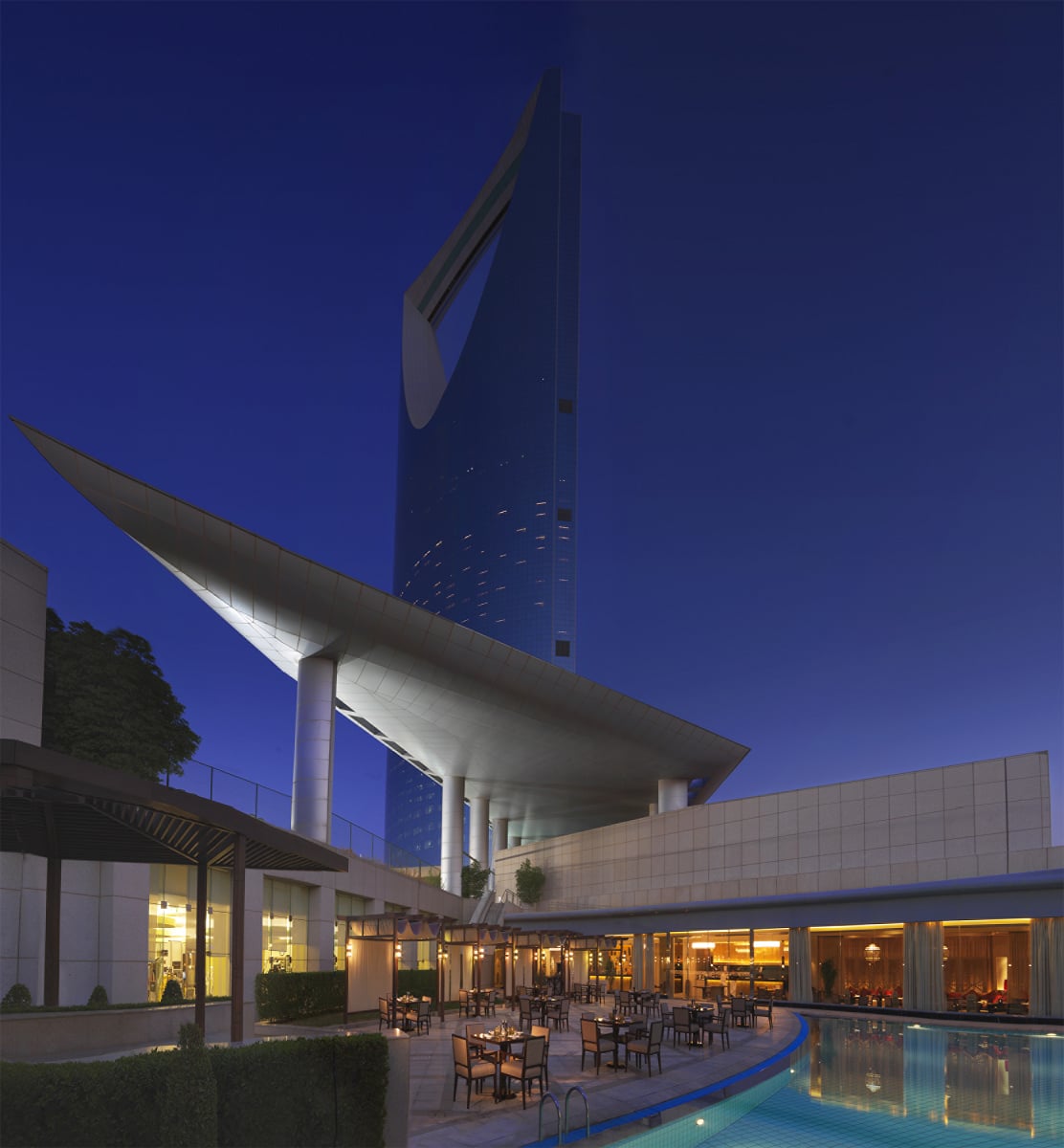 The news came at the Arabian Travel market, currently taking place in Dubai, where Four Seasons also announced one of their Hawai'i hotels will offer a volcano experience. Guests can go on a guided hike to Kamokuna, inside Hawai'i Volcanoes National Park, where more than a million gallons of lava flow into the ocean every hour.
"One of the world's leading volcanologists will join the group after the hike for the next leg of the trip over Kilauea Volcano, one of the youngest and most active volcanoes in the world," details in a press release read. "From up to 5,000 feet above ground level, guests will see lava actively flowing and hear stories about how this volcano has affected life in the area. Guests will wrap up the evening with a night visit to the Kilauea Caldera Overlook with their Volcano Ambassador to witness the volcano's glowing lava against the dark backdrop of volcanic rock fields."
The brand's Extraordinary Experiences series began in 2015 when they introduced the Four Seasons Private Jet.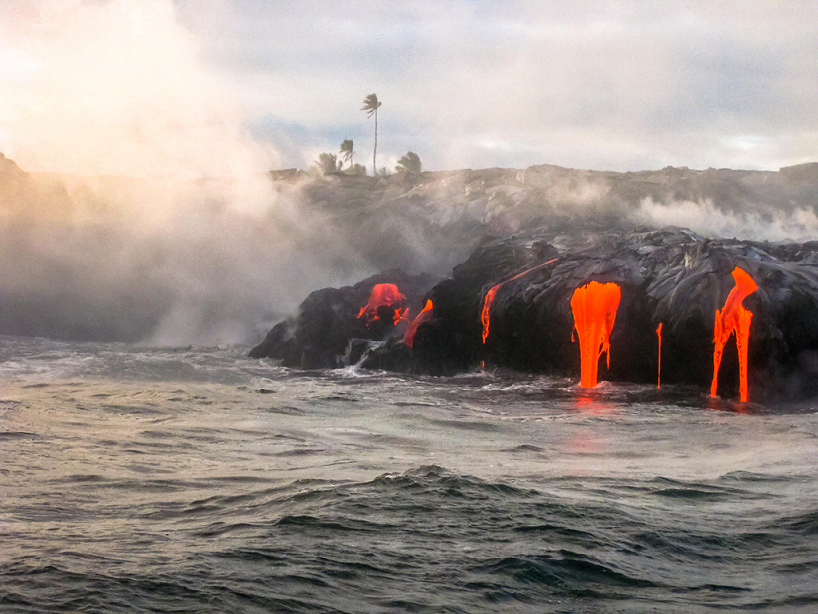 Image Source: Four Seasons