Four Seasons, Riyadh Journey to the Edge of the World
This Saudi Arabia Excursion Lets You Stand at the Edge of the World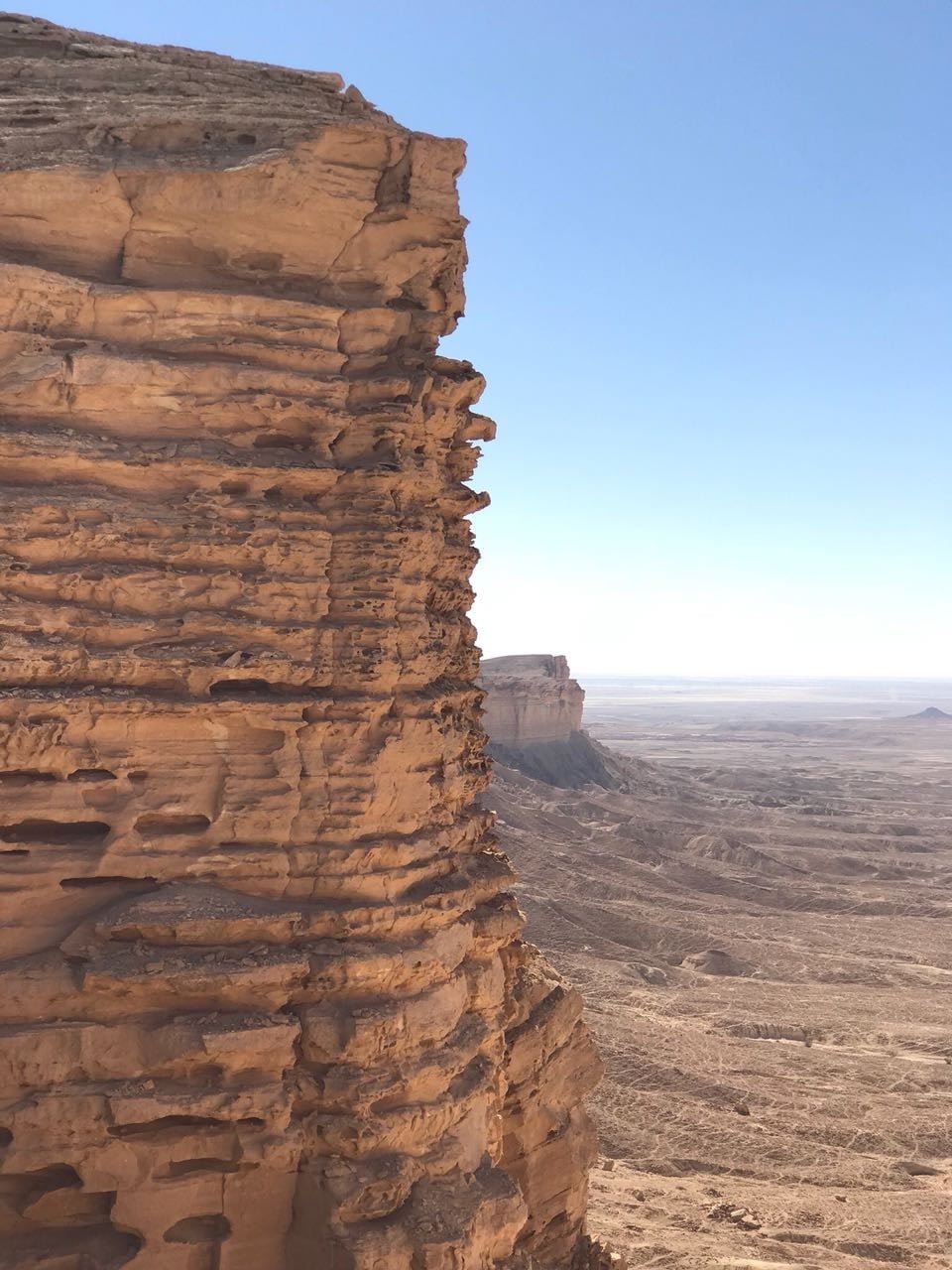 Who needs a boat to scream, "I'm flying!" a la Rose in Titanic? This spot in Saudi Arabia will make you feel like you're queen of the world.
With the Kingdom recently introducing travel visas for women over 25, this attraction is just another reason to book a ticket to KSA, ASAP.
As part of an excursion with the Four Seasons Riyadh, guests can visit the 700km-long Tuwaiq escarpment from Jebel Fihrayn, a cliff that takes you feel like you're standing on the Edge of the World (hence it's nickname). The swanky hotel provides a picnic of Saudi dishes and BBQ foods from Executive Chef Ahmed Fawzy so you'll stay energized during your day of trekking the cliffs.
Visitors have use of a Bedouin tent with full washrooms, a great refuge from the sun in between taking snaps of the gorgeous surroundings, otherwise you can take to the cockpit of a microlight aircraft to get a great view.
"Four Seasons Hotel Riyadh at Kingdom Centre is delighted to launch this Extraordinary Experience, our 'Journey to the Edge of The World', that provides guests a remarkable opportunity to explore the wonder of the Arabian Desert while gaining a richer insight into Saudi heritage – all of this in the comfort of legendary Four Seasons hospitality," Rolf Lippuner, General Manager, Four Seasons Hotel Riyadh at Kingdom Centre, said.
Arriving in a slick Cadillac Escalade, you can visit from October through April every year, and have the option of enjoying other activities such as archery, mini golf and Ludo Star while you're there.
Prices range from SR2,200 - 8,500 per person, depending on the number of people and the entertainment involved. Plus those who pick the Extraordinary Experience can stay in the Four Seasons Riyadh executive suite for SR2,000 our night for two guests.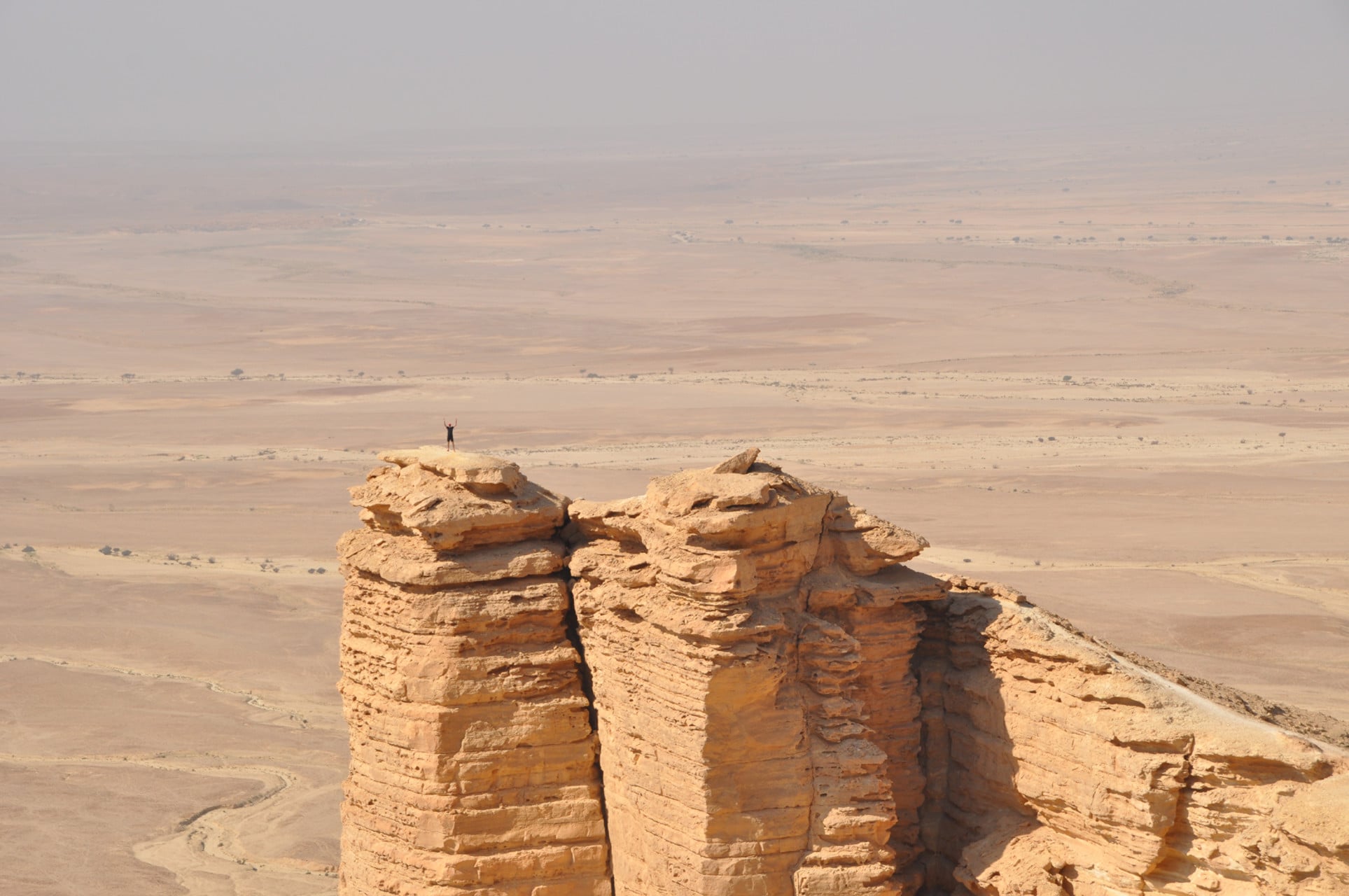 Image Source: Four Seasons Riyadh