Free Education for Syrian Children in Ajman
This Ajman School Will Give Free Education to Syrian Children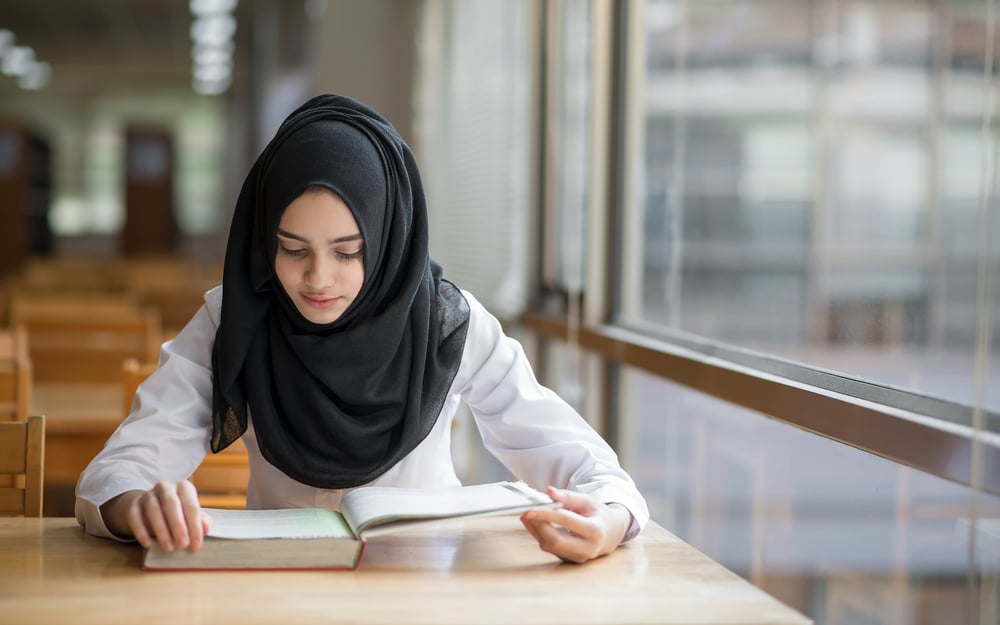 One private school in Ajman is doing something huge for Syrian children, and we're hoping it starts a trend across the nation.
800 children between the ages of six and 16 enrolled at Manar Al Iman Charity Private School earlier this month, and they are working hard to catch up with their peers. The school is offering free education to the Syrian refugees.
Saeed Salahd, director of social services at the Ajman school, spoke to The National about the difficulties his new students face: "The children of Syria have experienced more unimaginable hardship, devastation and violence than any child should have to in 1,000 lifetimes," he explained . "Social workers at the school examined the educational and mental levels for each child. They found many of these children are older than 8 and do not know how to write or read."
11-year-old Ali Obaid arrived in the UAE with his family two months ago, and enrolled in the school soon after. "I used to live in Deir Ezzor," he told The National. "I don't miss it there.
"I have always heard the voice of bombs and guns. I was scared and I am so happy that I live here now. I live with my mother." Neither Ali nor his twin, Saleh, can read or write, but he is learning both Arabic and English.
"I have so many friends here," said Saleh. "I play football with my friends and puzzle games. I am happy that I am studying here. I have never studied in Syria. I really enjoy science class and I want to study hard to become an engineer."
Let's hope more school around the country--and the world--are as welcoming as this one!