#FreeLaura Twitter Campaign Brings Attention to Qatar Rape
Qatar Jailed This Woman After Reporting Her Rape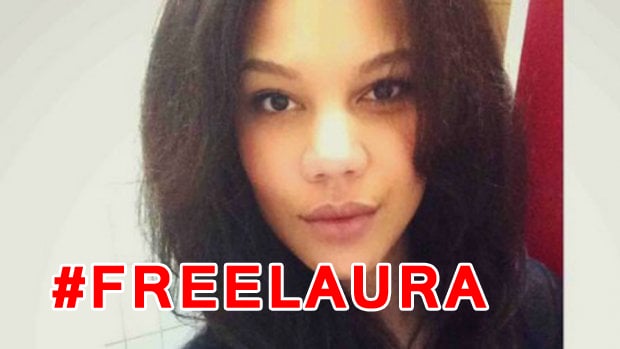 Update: There has been a hearing and sentencing in the case.
When Laura woke up in a strange apartment while on vacation in Qatar, she probably never expected that she'd end up in jail. But that's exactly what happened after she reported a possible rape to the police according to Doha News and the BBC.
The Dutch woman was arrested on March 21 and has remained behind bars ever since, much to the outrage of many people around the world.
While her alleged attacker - an expat who states they were intimate on a consensual basis - is also behind bars, social media has expressed their disappointment that the woman is being treated like a criminal (she is facing extramarital sex and alcohol-related charges).
Laura - whose petition to be freed is running under the Twitter hashtag #freelaura - claims that she began to "feel unwell" at a party in a hotel, after consuming a drink.
She is being supported by the Embassy of the Kingdom of the Netherlands in Qatar and her trial is on Monday.
Just when you think you feel safe to report being drugged & raped, you get charged with extramarital sex and alcohol offense??? #FreeLaura

— Wafa Saidi (@WWaffles) June 12, 2016
strange world in which rape victims gets in jail. The reason i will never travel to #Quatar and the #vae. #freelaura

— Sabrina Schüßler (@Clayar) June 12, 2016
#FreeLaura it's a strange world where victims end up in jail

— Cookie Monster (@NaylaaaAF) June 12, 2016
Charging a woman *because she was raped* is a new low! Our justice system should be protecting victims, not arresting them! #FreeLaura

— Asma (@Asma_AlJehani) June 11, 2016
By blaming women for being raped you're essentially taking part of the blame away from the rapist and putting it on the victim #FreeLaura

— Anood Al-Thani (@Al_Anood) June 11, 2016
. @MOI_QatarEn rape victims should feel safe enough to come forward & not afraid of being punished for a crime they didnt commit #freelaura

— Ahoud H. Al-Thani (@AhoudAlThani) June 11, 2016
Another reason why we shouldn't play football in #Qatar. It's not safe for women! #freelaura

— Devi Boerema (@DeviBoerema) June 11, 2016
BRING HER HOME!!!! #FREELAURA

— RainbowBird (@RainbowBird1986) June 11, 2016
Laura has been detained for 3 months now in Qatar. Acc to her lawyer she is "scared and confused". #victimblaming #freeLaura

— Brenda StoterBoscolo (@BrendaStoter) June 11, 2016
Maybe its time the few sane countries left make a stand. Jailing a girl for reporting rape?! #qatar #freelaura

— Jonathan (@jonathan_vdw) June 11, 2016