Funny Airline Fail
This Guy Almost Booked an Emirates Flight With a 47 Year Layover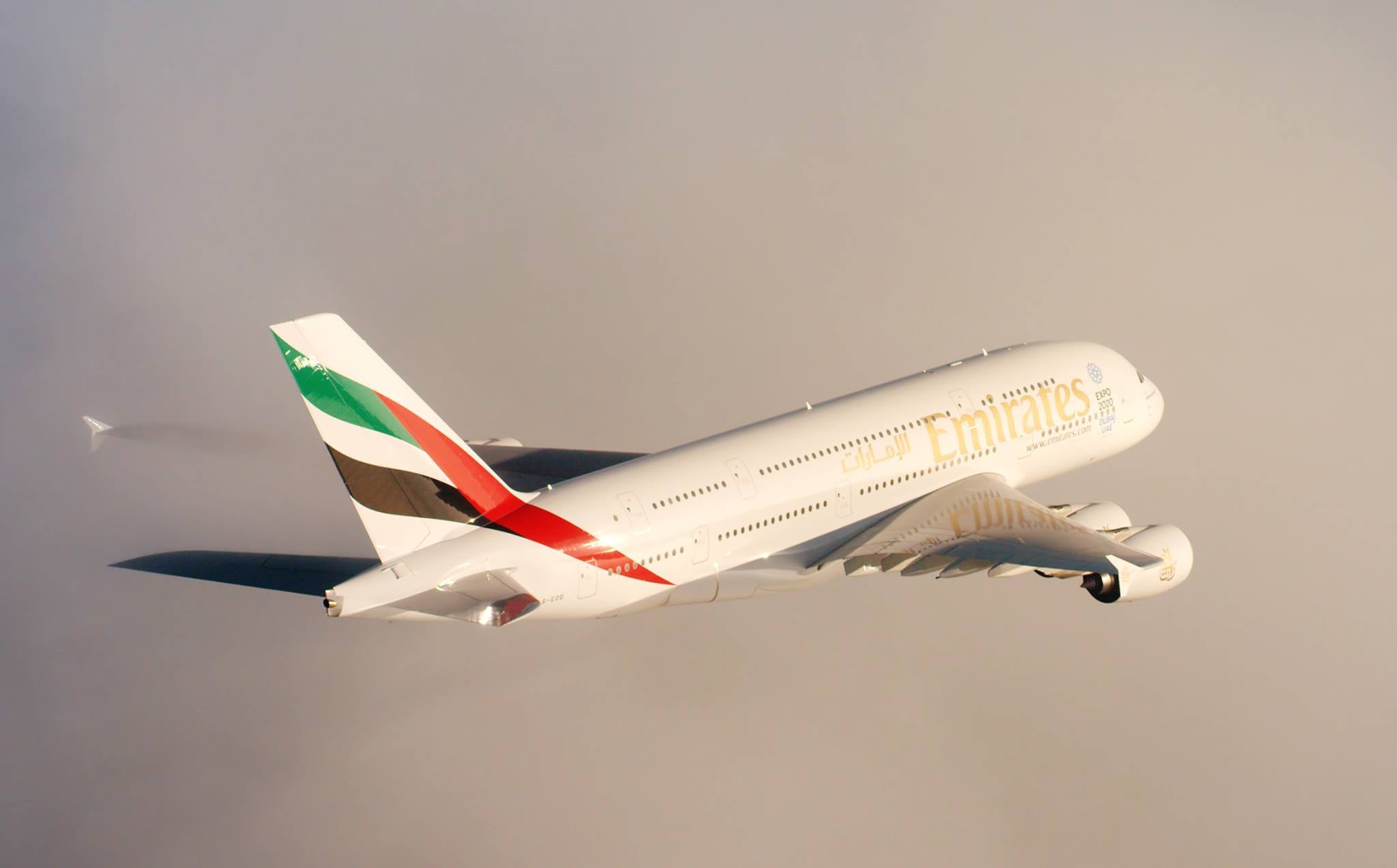 When James Lloyd visited Skyscanner to book his flight from London to Christchurch, New Zealand, he assumed that he'd have to deal with a layover on the long trip. When the results for his search came up, though, the itinerary suggested by the site would surprise even the most seasoned (and the most patient) travelers.
Lloyd's outbound flight on Emirates Airlines included expected layovers in Bangkok and Dubai, but his return flight wasn't as straightforward.
First, Lloyd was supposed to fly from Christchurch to Sydney. From Sydney, he flies to Bangkok-- where he had a 47 year long layover.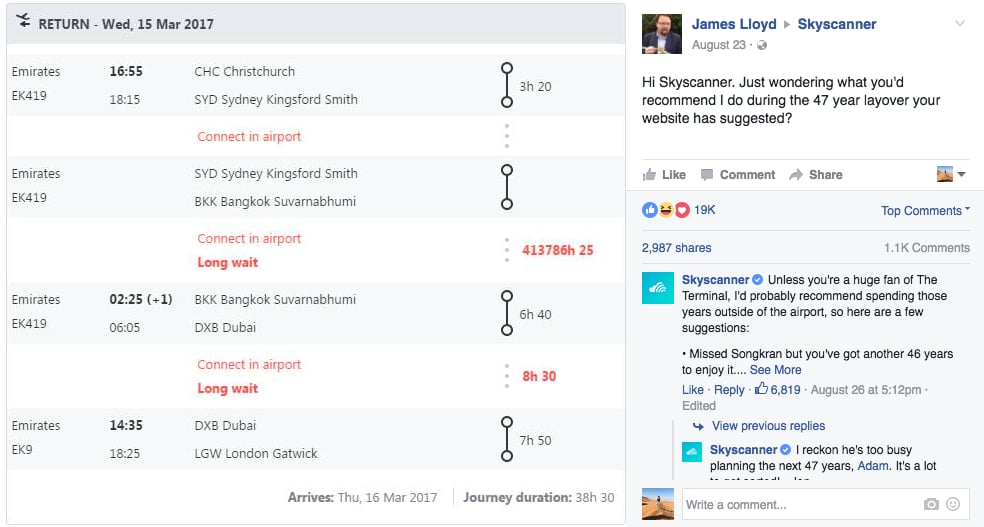 Confused, Lloyd posted a screenshot of the flight route to Skyscanner's Facebook page. "Just wondering what you'd recommend I do during the 47 year layover your website suggested?" He asked.
Jen, a representative for the site responded promptly, and hilarity ensued. Check out some of the funniest comments and suggestions below, and read the entire thread right here.