Google Doodle July 27
See Which Arab Artist is Being Honored in Today's Google Doodle
Google's daily doodle has honored Arab poets before, and today's illustration is particularly moving.
Paying homage to the life of Lebanese journalist, translator, and poet Ounsi el-Hajj, the July 27th doodle celebrates the life of el-Hajj on what would have been his 79th birthday. According to Google, the image features el-Hajj wandering "among sunflowers and butterflies, at home in a universal landscape — yet uniquely himself, sporting his trademark spectacles and suit. El-Hajj's work reminds us that although every birthplace is a particular spot and a precise moment, it's also a thread in the fabric of history that makes next-door neighbors of us all."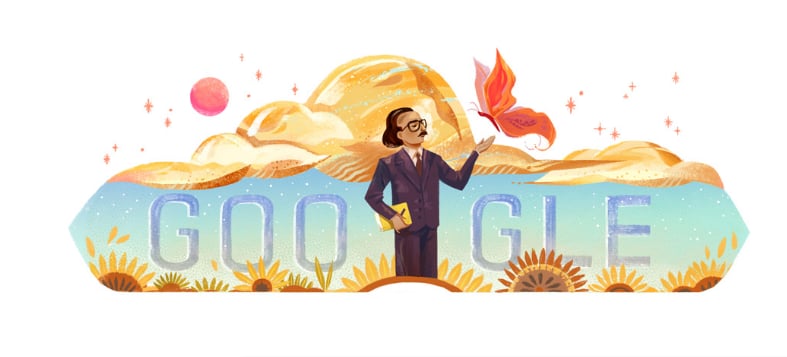 The doodle appears on Google.ae in 11 countries across the Arab world, including Iraq, Saudi Arabia, Jordan, Lebanon, UAE Oman, Morocco, Tunisia, Algeria, Libya, and Egypt.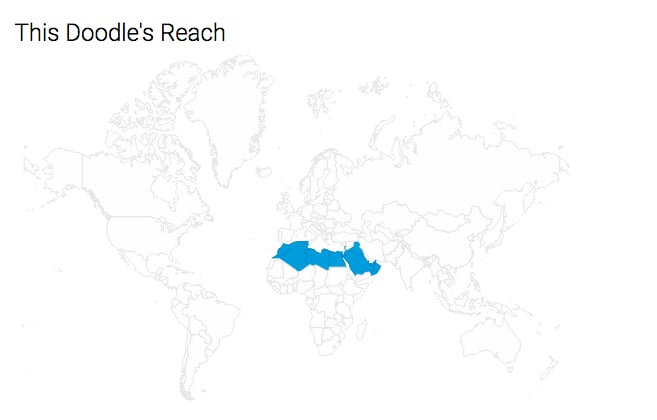 See some of el-Hajj's most inspiring quotes below!
"Every poem is a beginning of poetry and every love is a beginning of paradise."
---Extract from the book Al-Walima
Never im my life did I see eyes like those with trailing dresses.
The moment I left him they had, Of course, to come after me.
And there they waited for me, one after the other.---Rendezvous
"Tell me, of what are you thinking?
Of how you once were, and I grieve for you, o beloved.
I think too of my sun which melted you,
Of my patience which made you submit,
Of my love which brought you to your knees"---Beloved
"I shall not stop,
I shall not stop
Beneath the moon clothed in white,
Drowning in the morrow
With a fast-beating heart."---The Cup