Great Mosque of Mecca Image Captured Via Satellite
Here's What the World's Largest Mosque Looks Like From Space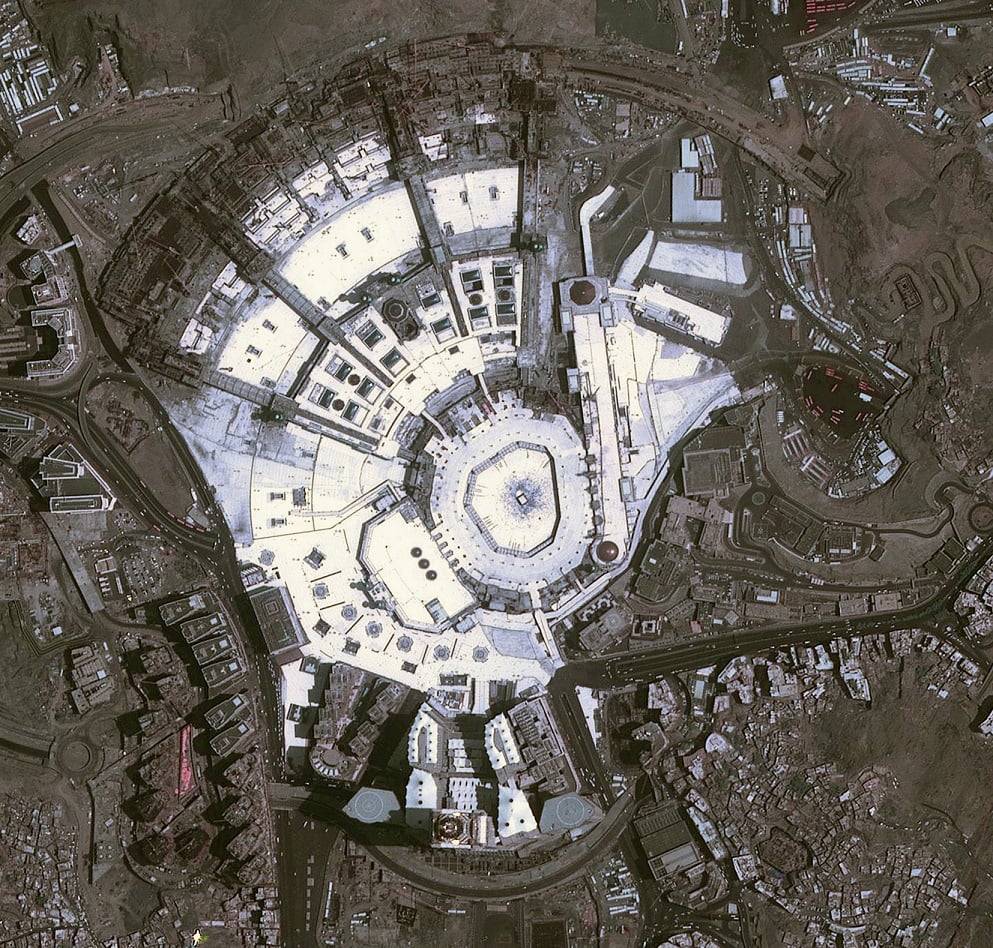 Millions descend up the Great Mosque of Mecca each year for hajj and umrah pilgrimages, and as the world's largest, it's pretty spectacular to experience close-up. But Saudi Arabia's Grand Mosque also looks rather awesome from afar. A new satellite picture has been released and the sheer scale of it is simply mind-blowing. Captured by DubaiSat-2, a satellite owned and operated by the Mohammed Bin Rashid Space Centre (MBRSC), it shows the white building from a bird's eye view.
The satellite's camera has a 1-meter panchromatic resolution, 4-meter multi-spectral resolution (for colored shots) and can store 512 images, each 12km x 12km in sizes it's no wonder it picked up such great detail from Outer Space.
Older parts of the building date back to the 16th Century and the mosque surrounds Kaaba, the direction in which Muslims face when performing the daily Salat prayer.
Hajj is one of the five pillars of Islam and Muslims who are physically and financially able must reenact the Prophet Muhammad's "farewell pilgrimage" in AD 632 at some point in their lifetime.
40,000 people applied for Hajj this year, which far exceeds the 6,228 pilgrim quota that's imposed in the UAE. As a result of the demand, the UAE's General Authority of Islamic Affairs and Endowments (Awqaf) announced that it will not be granting permits for non-Emirati Muslims to participate in the annual pilgrimage to Mecca.