Greenwich Hotel, New York Review
You'll Want to Book a Stay at This NYC Hotel If Only to Take a Bath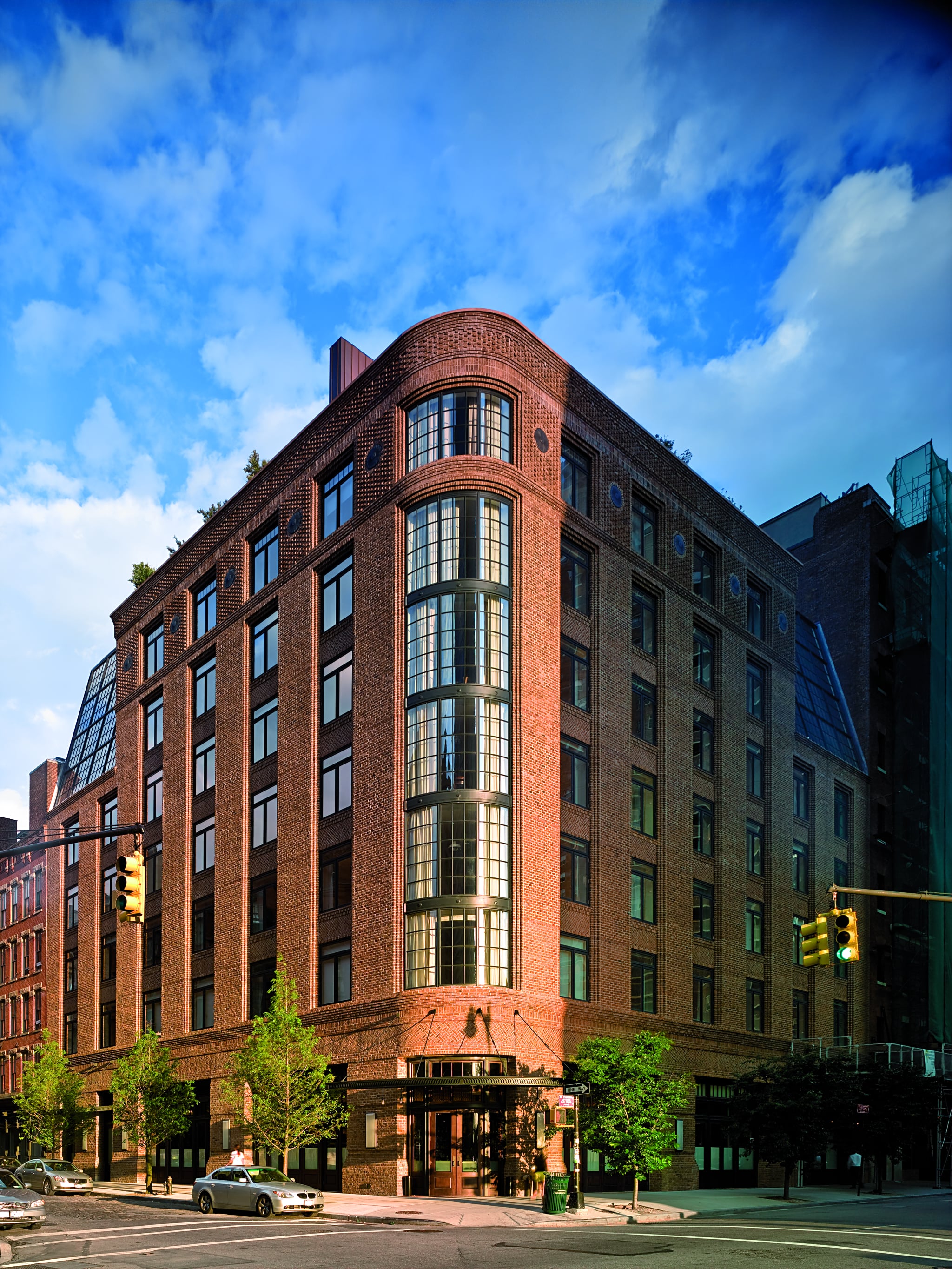 One of the best things about visiting New York City is that it's constantly buzzing with interesting people and plenty of things to do. But when it comes to getting some much-needed rest in the Big Apple, the city can get the best of you, which is why it's important to have a great place to seek refuge.
The Greenwich Hotel is just that: Tucked away on Greenwich Street in TriBeCa, it's placed in a neighborhood that looks like something straight off a movie set, fitting considering film star Robert De Niro is one of four owners.
While many hotels can feel cold and unwelcoming, this pet-friendly The Leading Hotels of the World property feels like home, or perhaps what you've always dreamed yours would be. They go out of their way to make sure you feel comfortable during your stay, even providing a complimentary basket of snacks filled with favorite American brands. All soft drinks in the mini bar are free, as are domestic phone calls, so you shouldn't get a shock when receiving your room service and mobile phone bills.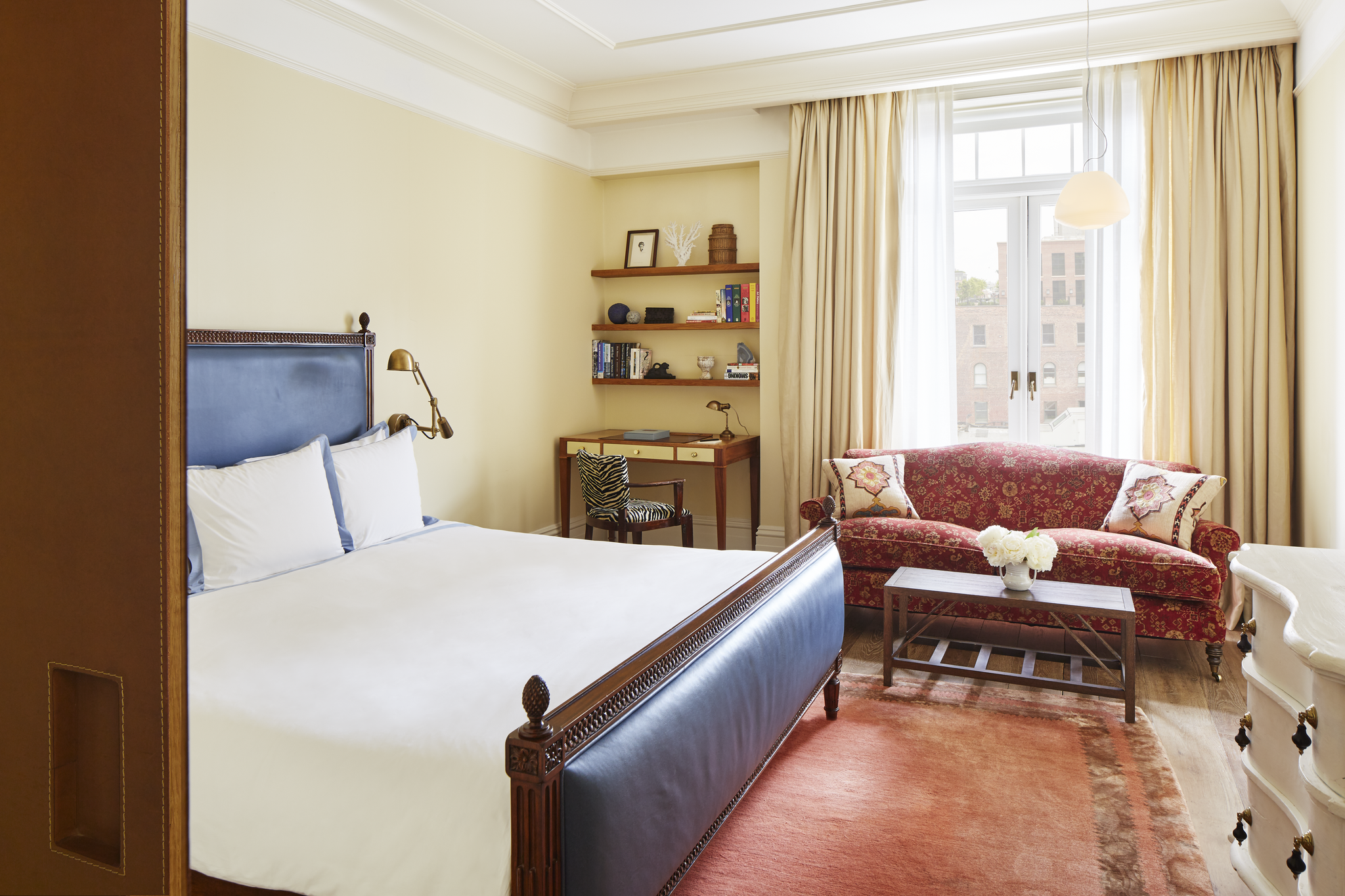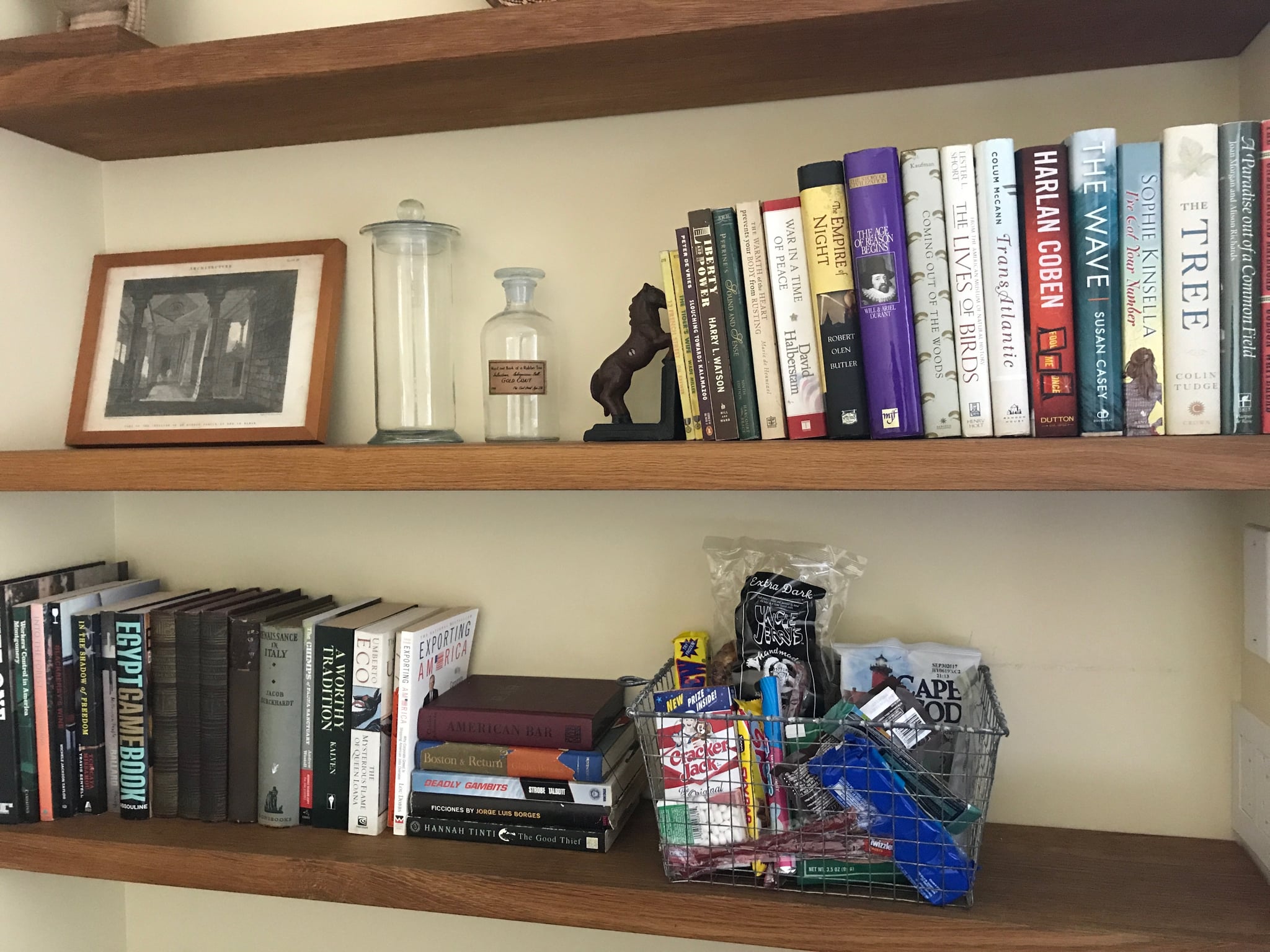 Despite the West Side Highway being just one block away you won't be up all night trying to drown out the tooting of horns, the firm beds by Dixiana of Sweden will help you enjoy a deep sleep, especially if you indulge in one of the rooms' best features and take a bath.
The property's bathrooms have to be one of the best thing about staying here, whether blue Moroccan tiles or a marble effect, each one is different, contributing to its boutique feel. It seems having a long soak in the tub is the first thing guests want to do here and it's no surprise when you consider how deep and inviting they look. Although they're so spacious you wouldn't want to risk falling asleep while it's full. The hotel even has a sign warning that the bath fills in an impressive 60 seconds, so don't wander off and gaze out at the adjacent Hudson River while you're running the tap.
Bathrooms come with a bowl of salts and Red Flower bath and body products that are specially developed for the hotel and they come in full sizes instead of the usual tiny bottles you end up having to ask for more of.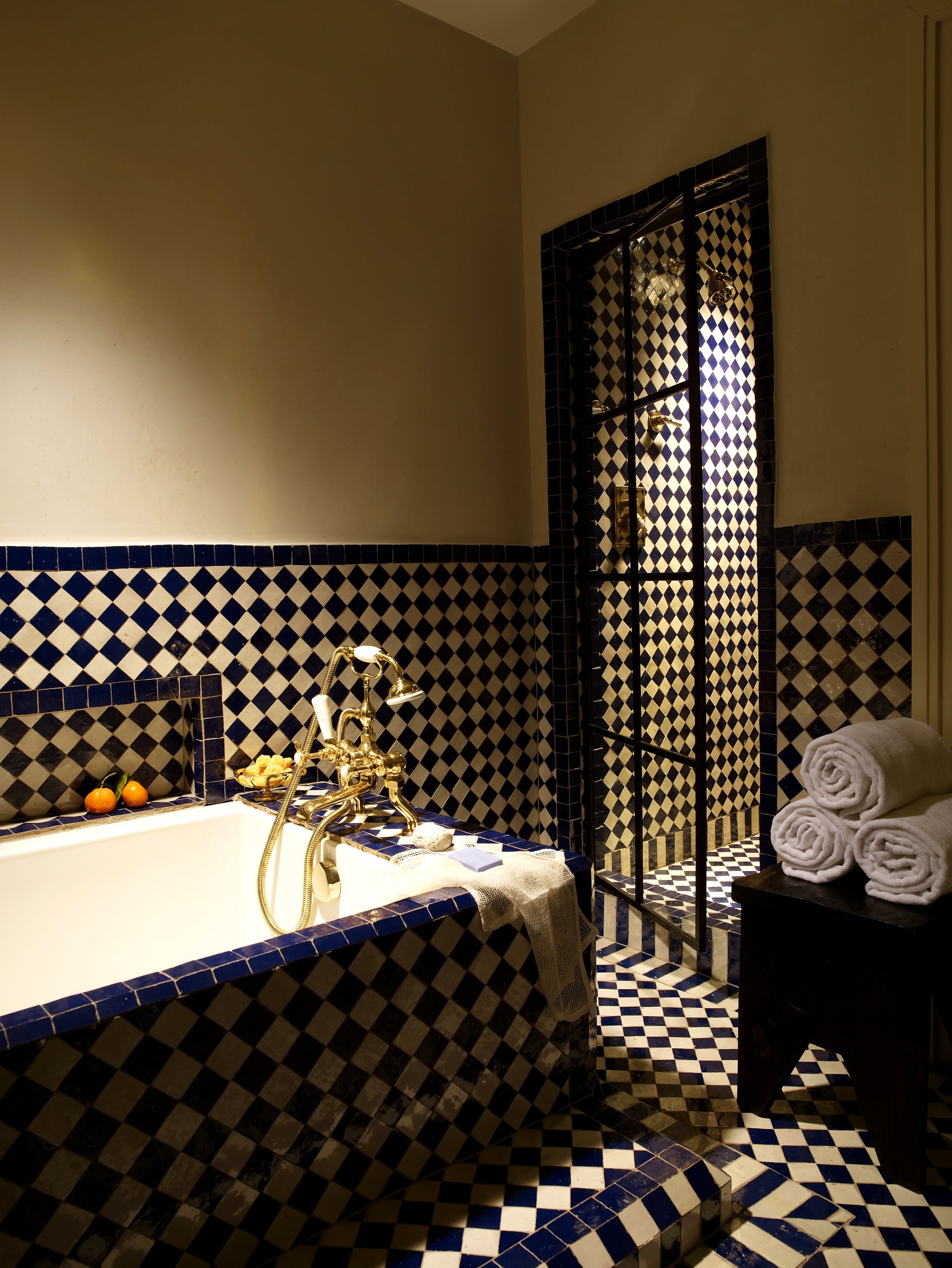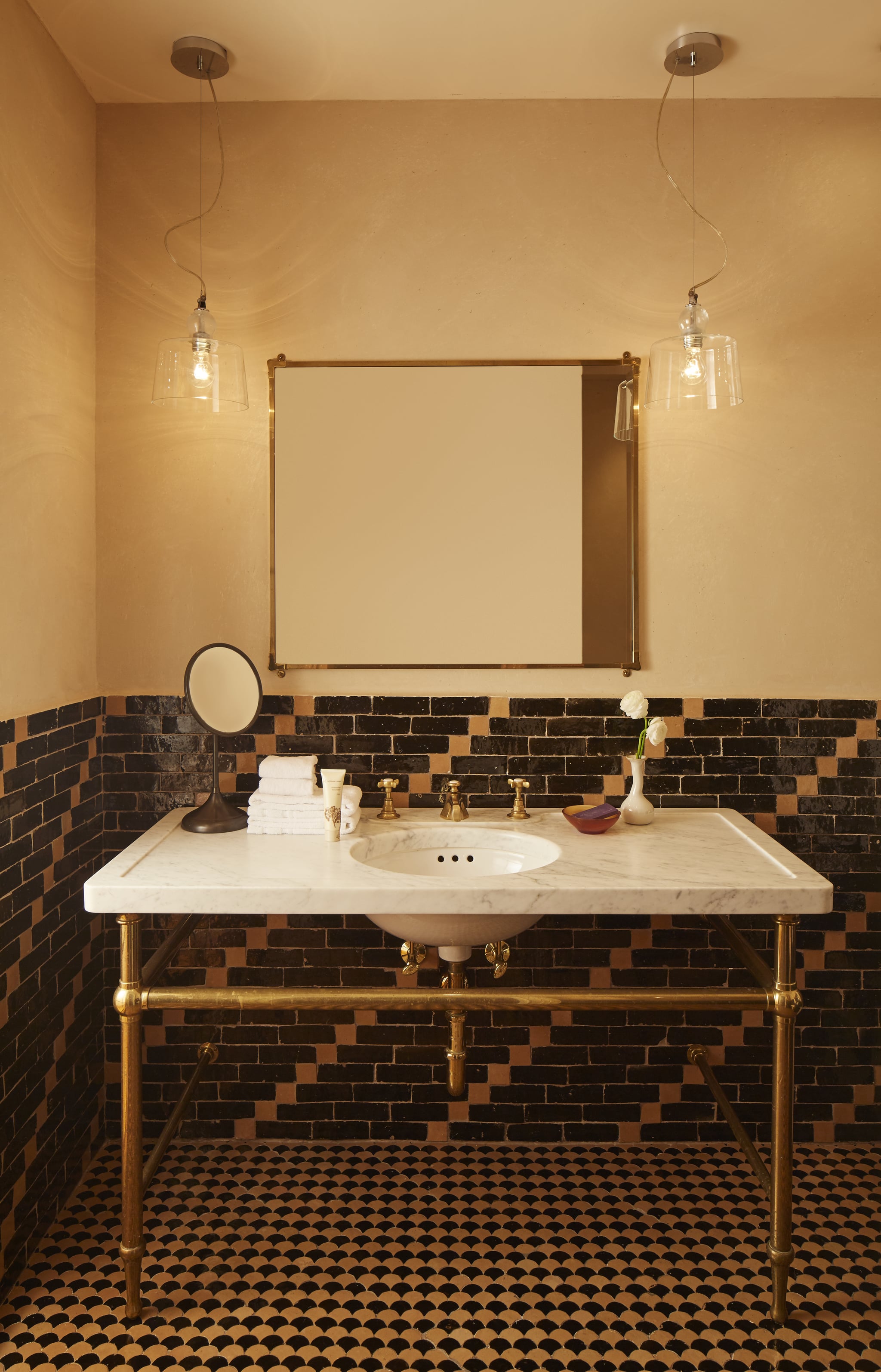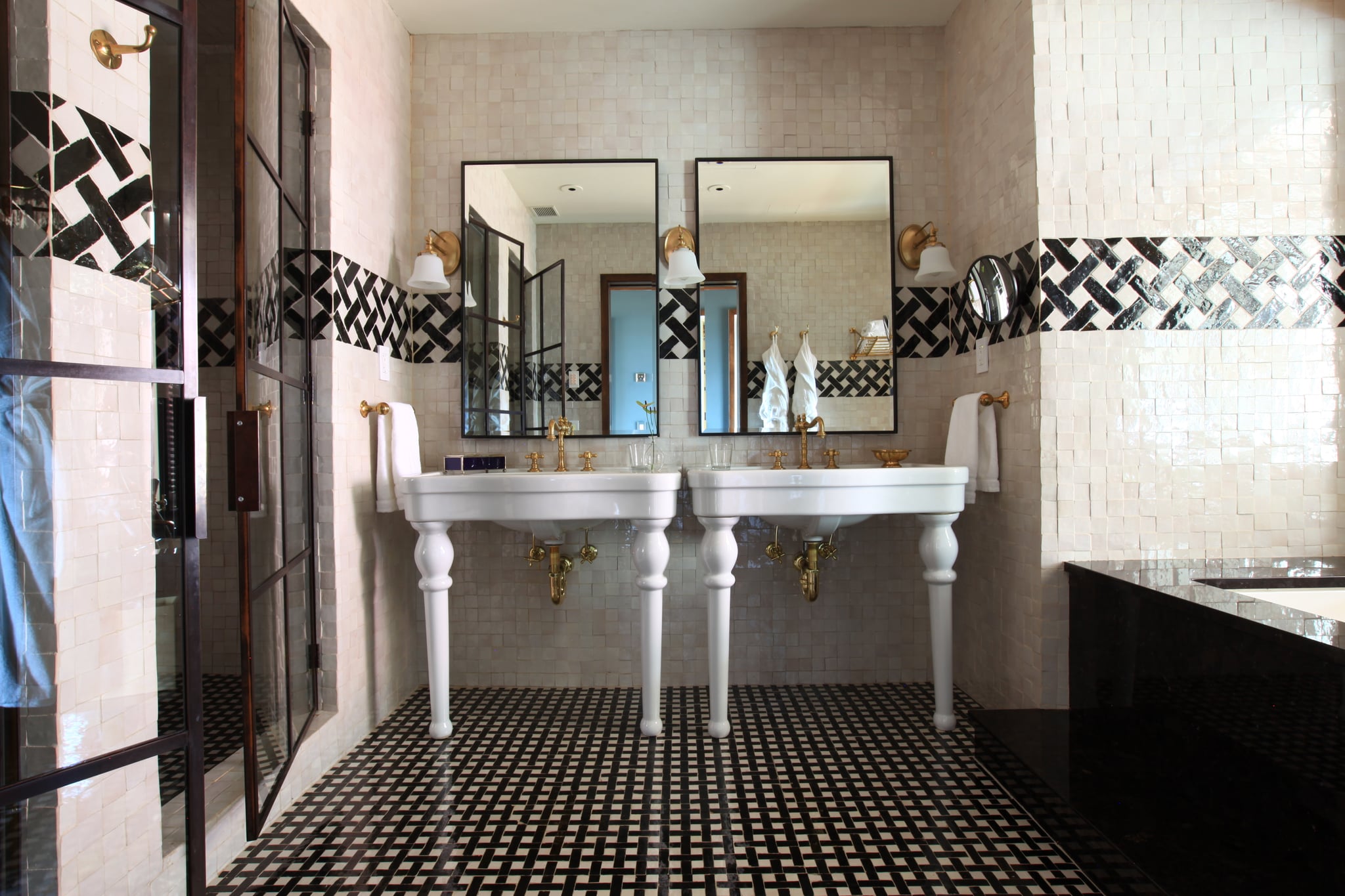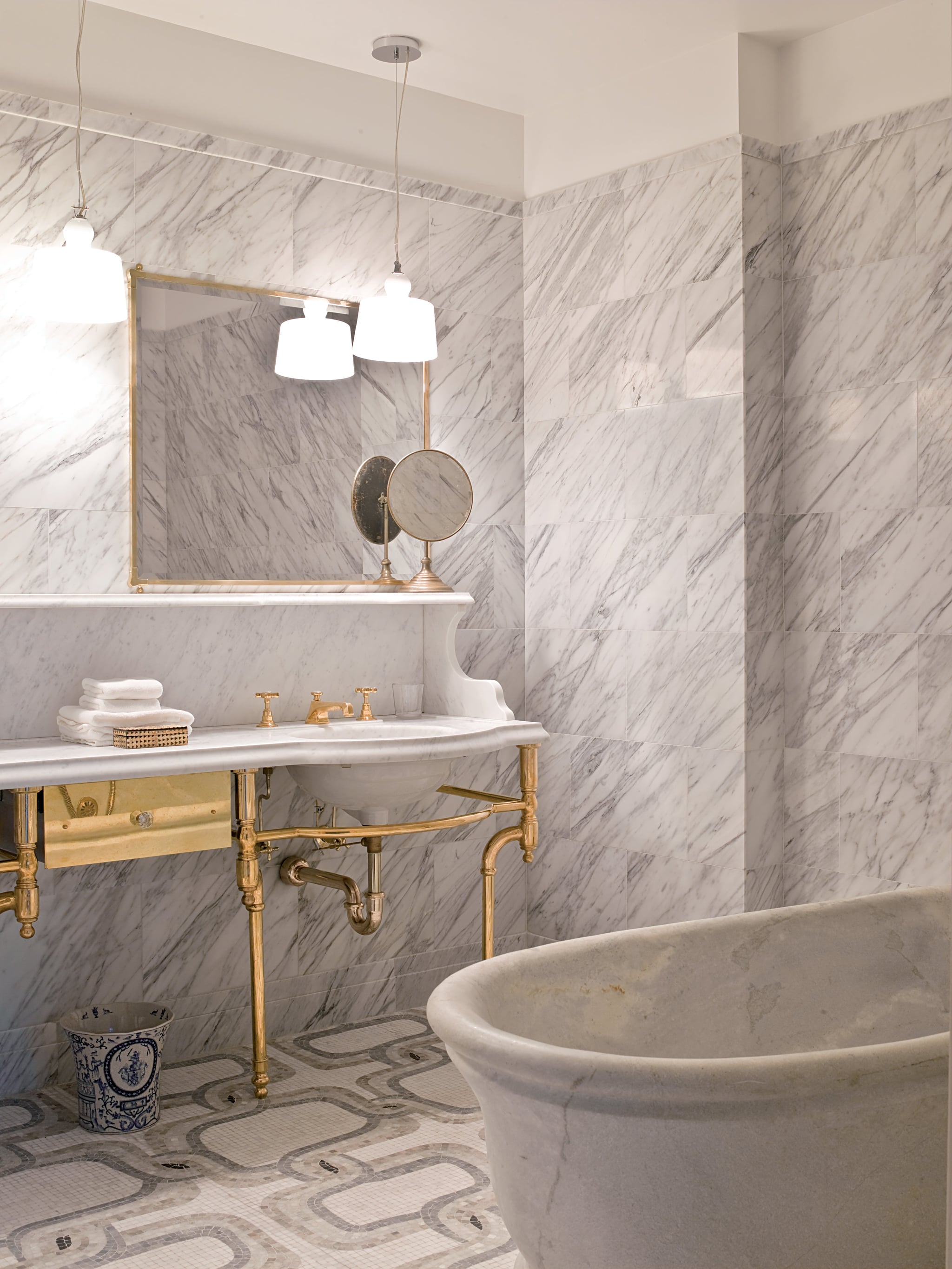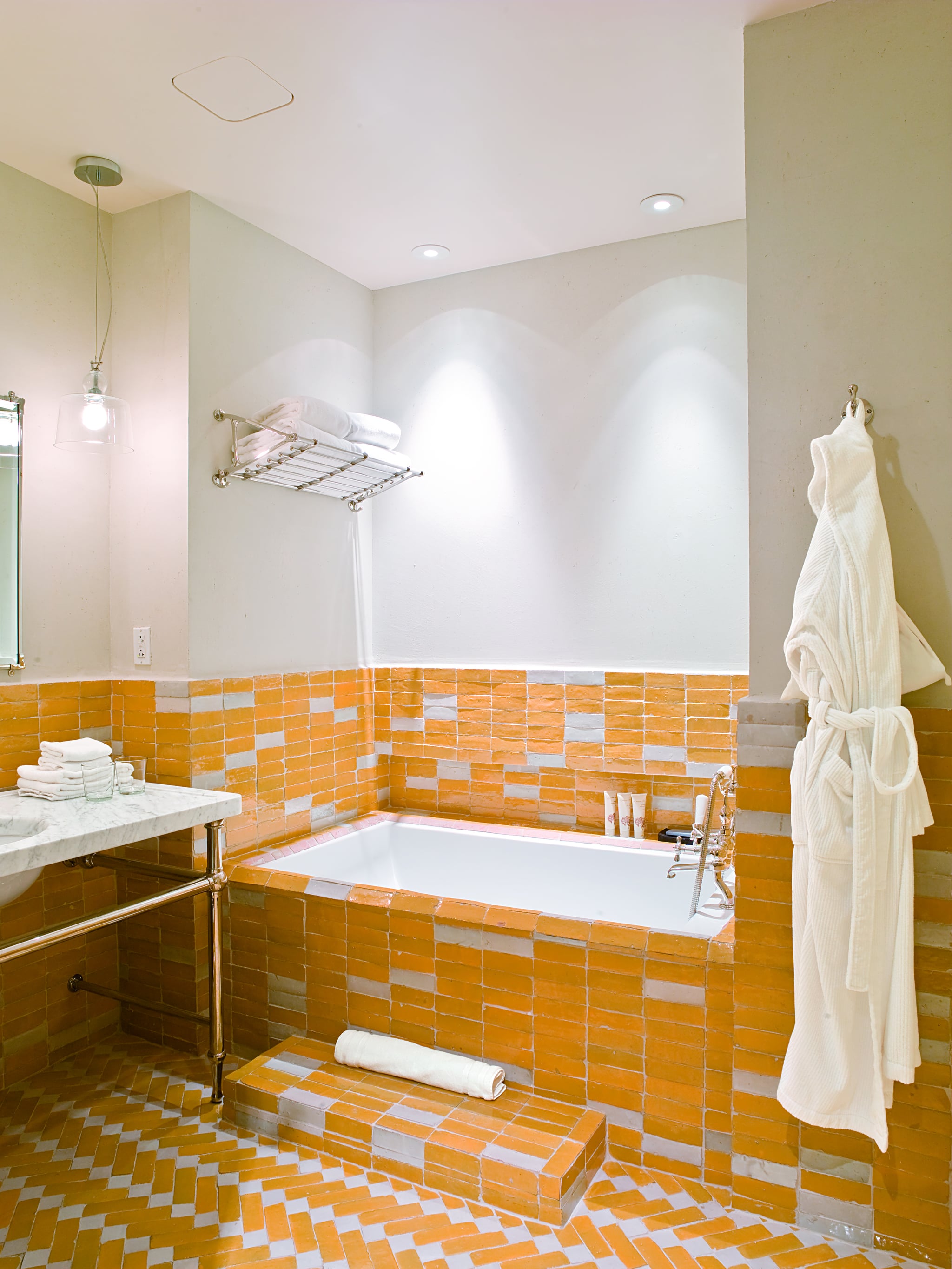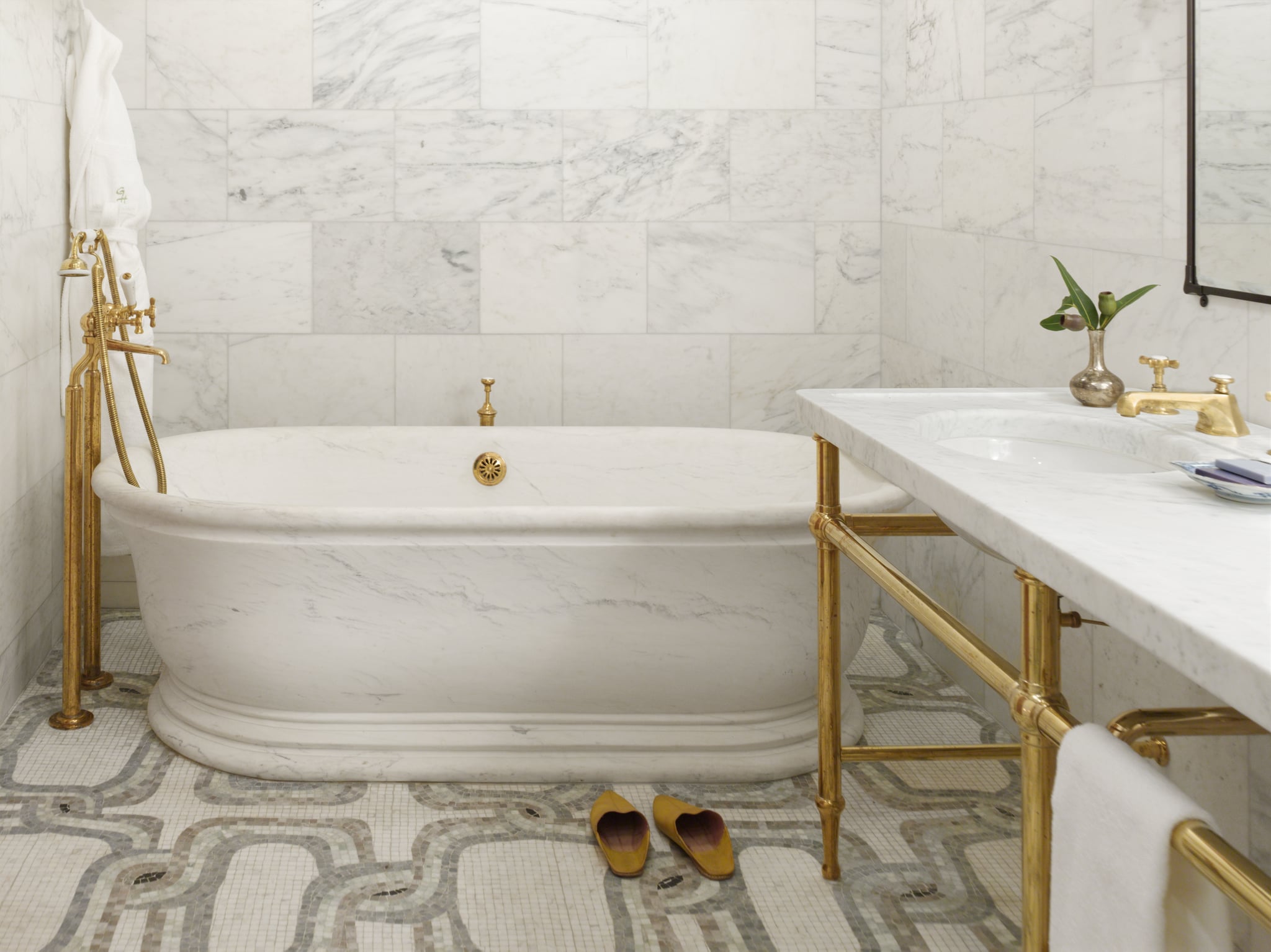 From one bath and into another… don't miss out on the Shibui pool and lounge, housed under a 250-year-old wooden farmhouse and lit by lanterns, where the hotel's spa is also located.
Although there are many rustic elements of the hotel, it's the perfect blend of old and new, with in-room iPads loaded with recommendations for what to do in the area. However you won't get bored with the on-site offerings, which include Italian restaurant Locanda Verde and their beautiful Drawing Room & Courtyard, exclusively for people staying at the hotel.
So escape the hustle and bustle by checking in here the next time you're in New York.