Gummy Bear Cleanse
The Gummy Bear Cleanse Is Actually a Thing and We're Totally Trying It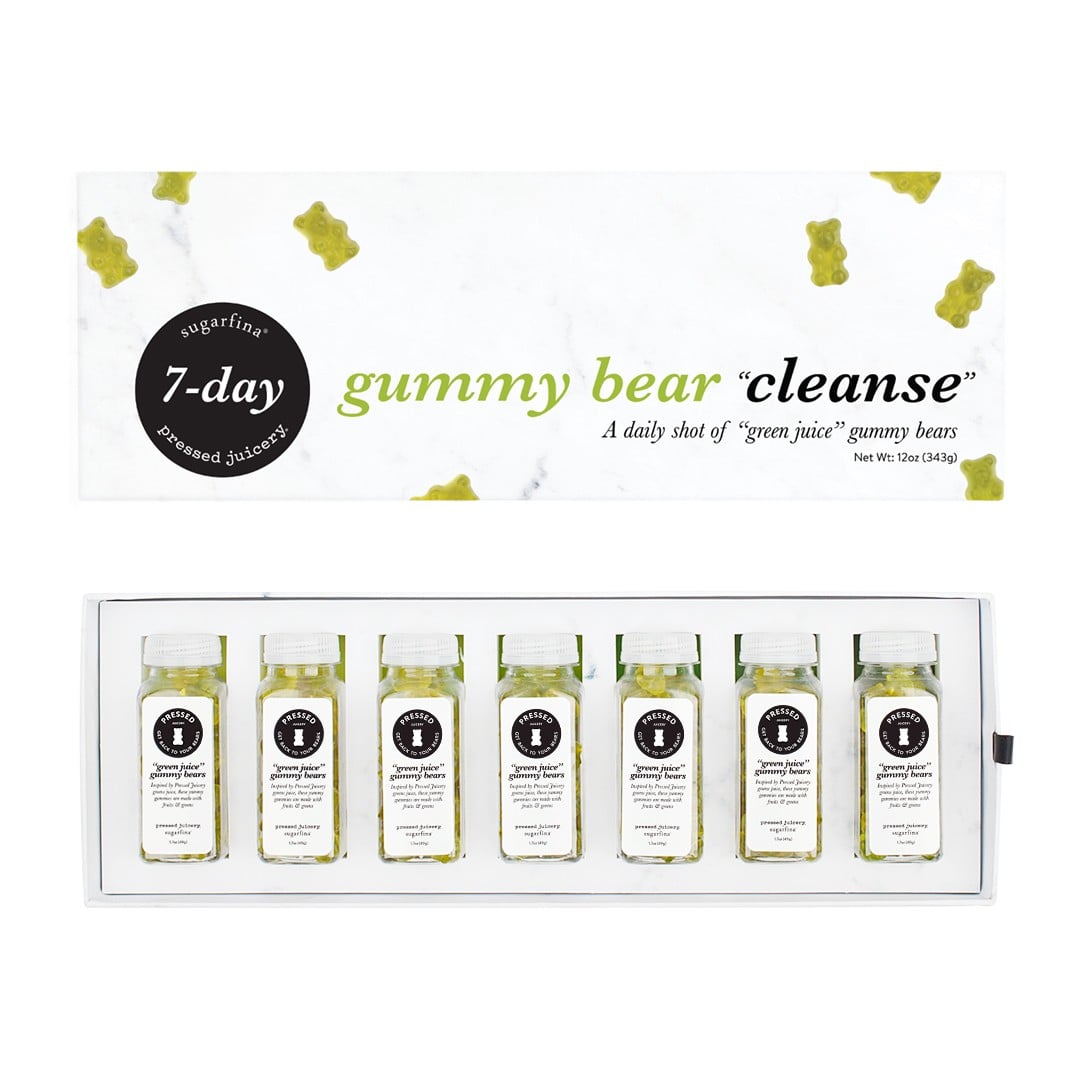 I recently did a juice cleanse, and it didn't go so well. What was supposed to be a five-day, totally nutritious liquid diet turned into about 2.5 days of intermittent juicing, and when I did stray from the juices, I didn't exactly make the smartest food choices (I love burgers, so sue me).
I recently heard about a new kind of cleanse though, and there's no juice required. In fact, the only thing you're required to eat is gummy bears!
The company Sugarfina is behind the new product, and though the green gummies were initially launched as an April Fools' joke, Sugarfina had so many requests for the actual product that they decided to make the Green Juice Bears a reality.
"We loved the idea of gummy bears inspired by the juice trend, but we had no idea it would be so in demand," Rosie O'Neill and Josh Resnick, co-founders of Sugarfina, said. "We called up our L.A. neighbor Pressed Juicery and had a ton of fun collaborating with them on the recipe."
According to the website, the bears are "made with apple, lemon, ginger, and greens, these all-natural bears are fat free, non-GMO, and contain 20% of your daily Vitamins C & A."
The bears come in a variety of sizes including a half bottle, whole bottle, or "bear shot." You can also get the 7-day Gummy Bear Cleanse, which comes with seven shots of gummy bears.
The best news? The US site will ship internationally if you contact their customer support! Summer cleanse sorted!