These Guys Took Over an Empty Waterpark and Made a Video That Will Leave Your Palms Sweating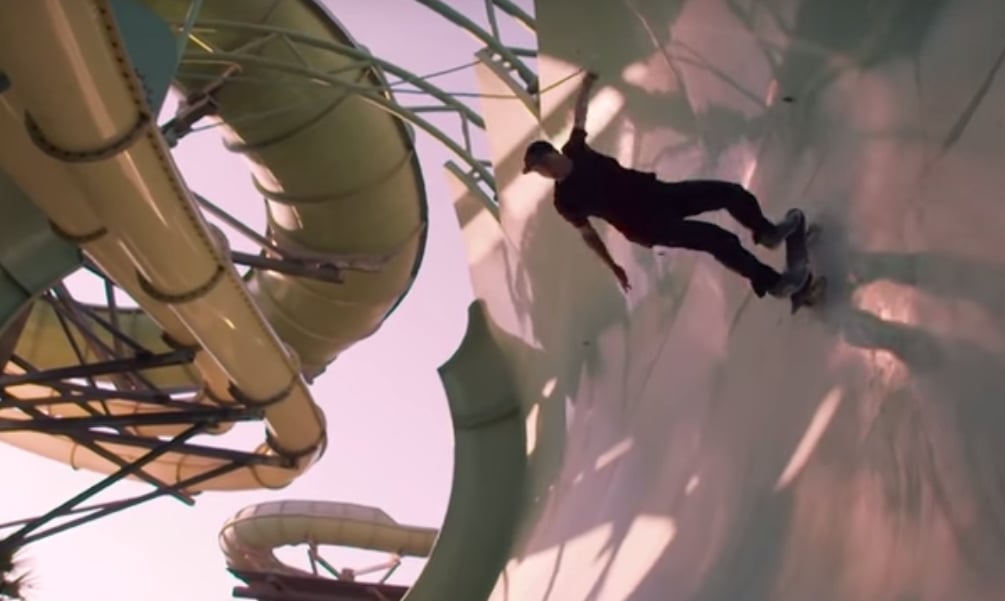 In January, the Aquaventure Waterpark at Atlantis The Palm closed down for maintenance. While a waterpark without water or people might be spooky for some people, three skateboarders decided to turn the temporarily abandonded attraction into the skate park of their dreams.
Pro skateboarders Alex Sorgente, Milton Martinez, and Jan Hoffman used the park's slides as ramps, and even took on the 156-metre slide Zoomerango, and its 14-metre wall. But these daredevils didn't stop there: in a stunt that would make most people pass out, these guys decided to skate down Aquaconda--the world's largest waterslide."
Check out the insane video of their stunts below-- and be prepared to be terrified!