Hamza Lebyed The Voice Kids
Watch This Video and You'll See Why Hamza Lebyed Won The Voice Kids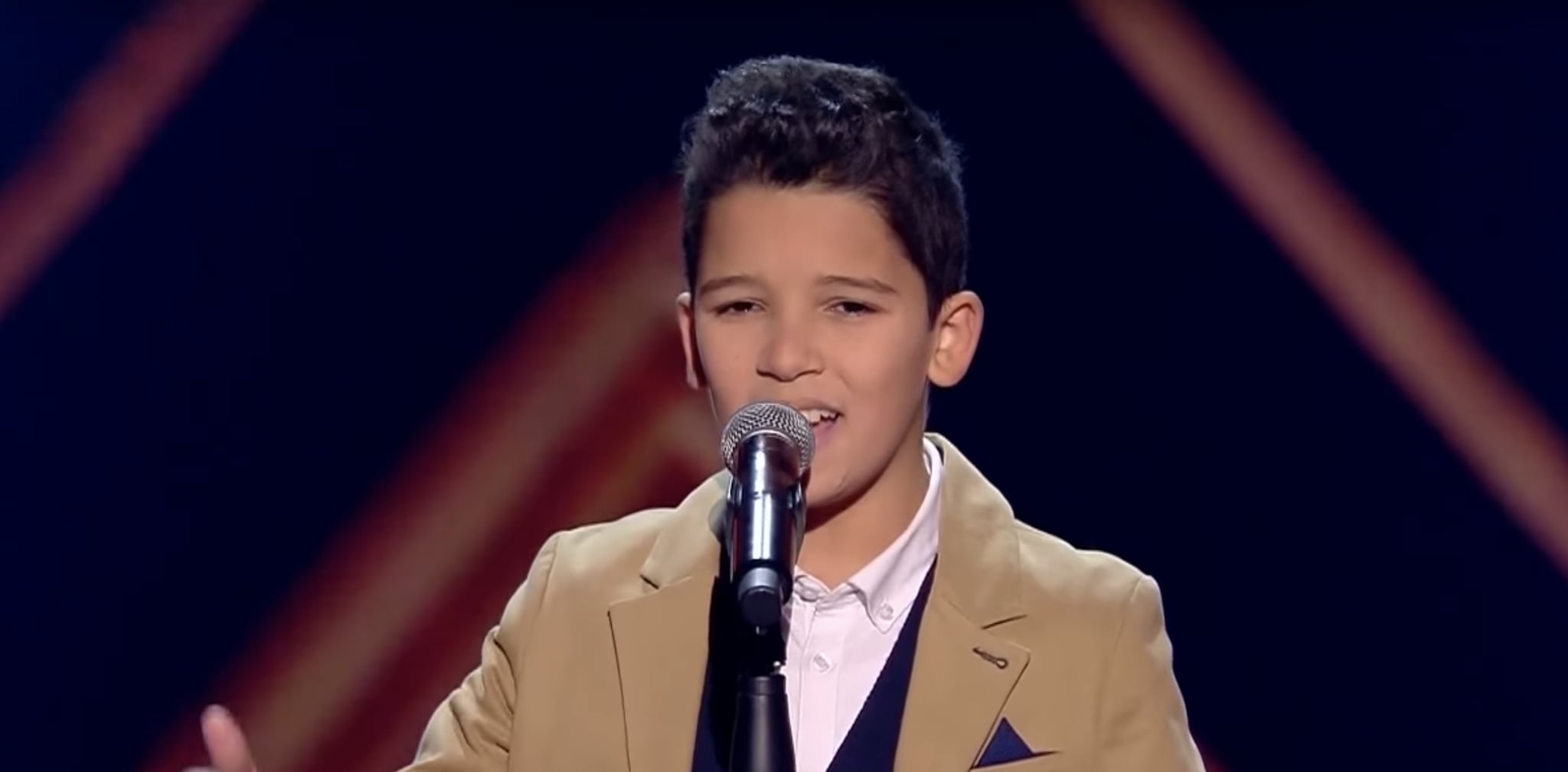 The Voice Kids: Alha Sawt just wrapped up its second season. The singing competition, which airs on MBC 1, sees judges Tamer Hosny, Nancy Ajram, and Kadim Al Sahir hosting blind auditions, and eventually coaching the finalists throughout the season.
Revealed last night, 10-year-old Moroccan boy, Hamza Lebyed, took home the top prize, and videos of his winning performance prove why.
Hamza beat out five other strong competitors, all between the ages of 7 and 14, and he's taking home quite a hefty prize.
In addition to a large trophy, the 10-year-old also signed a recording contract with the Dubai-based music label Platinum Records, an AED195,881 education scholarship, and trips for his entire family to Disneyland in both Paris and London.
"This is amazing. It is like a dream," said Lebyed after winning the show. "I had a very good feeling that if I did my best and did what my coach Kadim Al Sahir said, then I had a good opportunity to win this."
His coach, Kadim Al Sahir, spoke to The National after his mentee's win.
"What I can say is that I take this responsibility very seriously," he said.
"When I was first offered the opportunity to be coach on The Voice Kids I was scared as I didn't know if I could be the person to get the best out of children. So I actually studied about it and read books on this topic. No matter who wins, this competition has touched me deeply and I learned a lot from the experience."
Watch below!